Sometimes you get unlucky in love, and you have to try again. Just because famous people's marriages end in a divorce does not mean they are not allowed to try again. Here are the top 10 celebrities who got married multiple times.
Liza Minnelli: The powerful alto singer and actress is the daughter of famous musician Judy Garland and director Vicente Minnelli. Minnelli has been married four times. She was first married to Australian entertainer Peter Allen from 1967 to 1974. Allen was gay and died from AIDS-related sickness after their divorce. She remarried producer Jack Haley Jr. from 1974 to 1979. The 75-year-old then married Mark Gero, a sculptor and stage manager, from 1979 to 1992.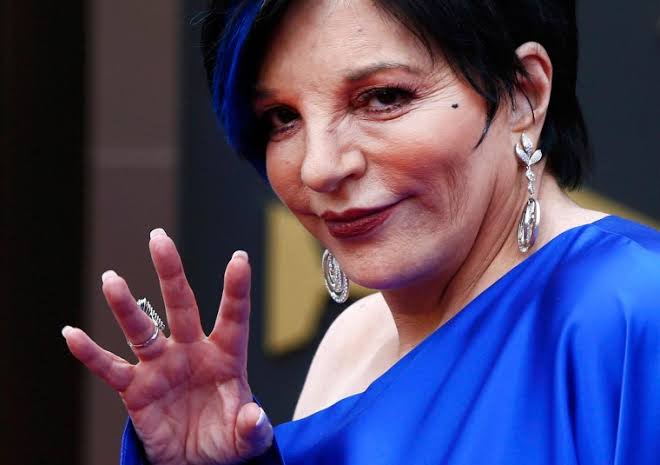 Minnelli moved on to concert promoter David Gest from 2002 to 2007. According to Daily Mail, the couple separated in 2003, but a prolonged divorce and lawsuit where Zest claimed to have been beaten many times in alcohol-induced rage delayed the timelines. Liza had no children from any of the marriages.
George Foreman: A former professional boxer and author was married five times and had 12 children. He is currently married to Mary Joan Martelly since 1985. The 72-year-old's other marriages include Adrienne Calhoun from 1971 to 1974, Cynthia Lewis from 1977 to 1979, Sharon Goodson from 1981 to 1982, and Andrea Skeete from 1982 to 1985. The two-time heavyweight champion and Olympic medallist has been married to his current wife for 36 years.
Kenny Rogers: One of the most respected country singers of our time, Kenny Rogers, was married five times. He first married artist Janice Gordon from 1958 to 1960. His second marriage was to Jean from 1960 to 1963. His third marriage happened with Margo Anderson from 1964 to 1976 before getting married to actress Marianne Gordon from 1977 to 1993. His fifth and final marriage was to Wanda Miller in 1997 till he died in 2020. He was survived of five children.
Pamela Anderson: During the lockdown, Pamela Anderson fell in love with her bodyguard Dan Hayhurst and married him during Christmas of 2020. This new flame brings the Baywatch actresses number of marriages to five. She first married drummer Tommy Lee from 1995 to 1998.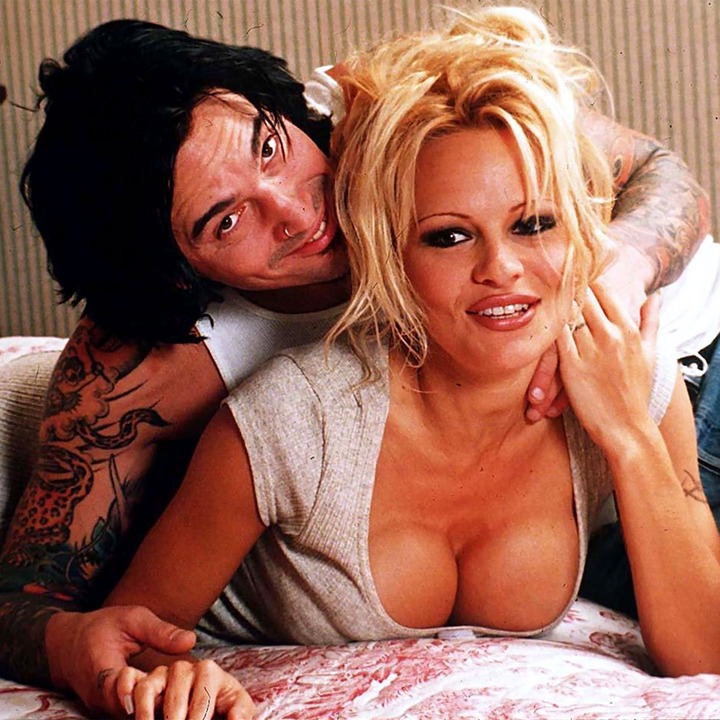 She then married musician Kid Rock from 2006 to 2007. She married Rick Salomon twice. She also secretly married film producer Jon Peters for 12 days in 2020 before denying it on Instagram and saying that they were just friends for over thirty-five years. If we add Jon, that will be six times. Pamela has two children from her marriage to Lee.
Rue Mcclanahan: Rue McClanahan of the famous sitcom 'Golden Girls' got married six times. Rue married actor Tom Bish from 1958 to 1959. She married her best friend Norman Hartweg in 1959 while she was still processing her divorce. The two divorced in 1961. Her third husband was Peter Demaio from 1964 to 1971. The Emmy award-winning actress married Gus Fisher five months after her third divorce from 1976 to 1981.
Tom Keel married Rue in 1985 and divorced her in 1986. The author of 'My First Five Husbands' said she thought she would be married once and for all when she met Keel but that was not the case. Rue finally married Morrow Wilson in 1997 and spent 12 years with him until her death. She was separated from Wilson when she died in 2010 and only focused on her garden, but it was still her longest marriage. Rue had a son from her first marriage.
Billy Bob Thornton: Actor Billy Bob Thornton has walked to the altar six times. His first marriage was from 1978 to 1980 to Melissa Lee Gatlin. He moved on to marry actress Toni Lawrence from 1986 to 1988. He then married actress Cynda Williams from 1990 to 1992 and model Pietra from 1993 to 1997.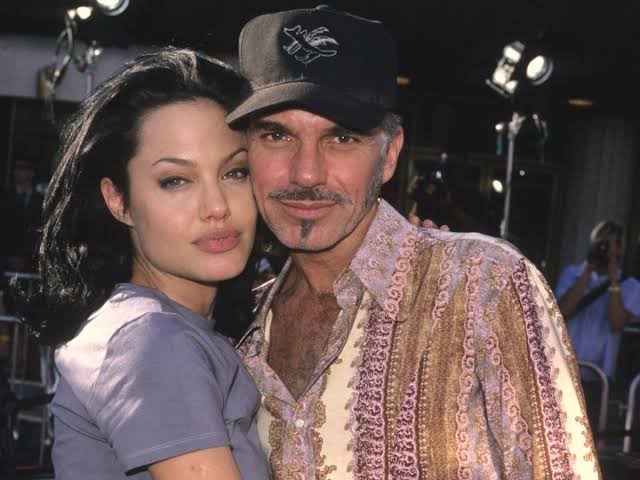 Number five was Angelina Jolie from 2000 to 2003. Thornton is currently married to actress Connie Angland. The pair have been together since 2014.
Elizabeth Taylor: The incomparable actress Elizabeth Taylor was married eight times and to seven men. Elizabeth first married Conrad Hilton Jr. from 1950 to 1951. She moved on to British actor Michael Wilding from 1952 to 1957. The second marriage produced two children. Her third marriage was to Michael Todd from 1957 to 1958 when Todd died in a plane crash. She married Todd's best friend Eddie Fisher from 1959 to 1964. At the time, Fisher was also married to Elizabeth's best friend.
On the set of Cleopatra in 1963, Elizabeth met Richard Burton, who she married in 1964. The couple adopted a girl named Maria and starred in 10 more films together. They divorced in 1974 but remarried in Botswana in 1975, but divorced again in 1976 for good. She moved on to Senator John Warner and was married to the Republican from 1976 to 1982.
Read: Celebrities who dated ex partners of their friends.
Elizabeth's last marriage was to Larry Fortensky from 1991 to 1996. She wed the construction worker on Michael Jackson's Neverland ranch. Taylor died in 2011 at 79.
Larry King: Media guru and best-known TV personality Larry King was married eight times to seven women. He married Freda Miller in 1952 for a year. He was later married to Annette Kay in 1961, where he had Larry Jr. He married Alene Aikins from 1961 to 1963, where he adopted her son Andy and again in 1968 to 1971 when they had their daughter Chaia.
Mickey Sutphin was his fourth wife from 1964 to 1966. They had a daughter who Sutphin's subsequent husband later adopted. He married Sharon Lepore from 1976 to 1983. King married Julie Alexander from 1989 to 1992. The mother of his children Chance and Cannon is Shawn Southwick, and the pair were married from 1997 to 2019. King holds his head up high as he has allegedly never cheating on his wives.
Jennifer O'Neill: The Brazilian American actress has been married nine times to eight men. She first married Dean Rossiter from 1965 to 1971 and had a child with him. She then married Joseph Koster from 1972 to 1974. She jumped into Nick De Noia's arms from 1975 to 1976 before wedding Jeff Barry from 1978 to 1979. She had a second child with John Lederer through marriage from 1979 to 1983. Jennifer married Richard Brown from 1986 to 1989 and had one child with him before getting back with him in 1993 to 1996 finally.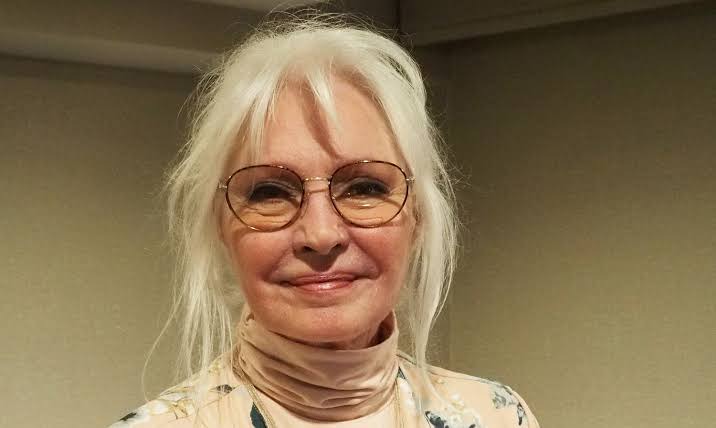 Before the second remarriage to Brown, she spent 1992 to 1993 married to Neil Bonin. The 73-year-old is still married to Mervin Sidney Louque Jr. since 1996.
Zsa Zsa Gabor: Then Hungarian actress and socialite was married nine times. She wrote about them in her autobiography 'One lifetime is not enough.' Her first marriage was to Burhan Asaf Belge from 1935 to 1941. She then married Conrad Hilton, and had a daughter named Francesca Hilton with her. She married George Sanders from 1949 to 1954 and then Herbert Hutner from 1962 to 1966.
She moved on to Joshua Cosden Jr. from 1966 to 1967 and Jack Ryan from 1975 to 1976. She later married Michael O'Hara from 1976 to 1983 and Felipe de Alba in 1983 for a day. Gabor finally settled with Frederic Prinz von Anhalt from 1986 till her death in 2016 at 99.
Would you be able to keep looking for love beyond three times? Which of these celebrities on the list are you most surprised about?