Some celebrity siblings have a lot more in common than their fame and money. A good number of famous celebrities resemble their siblings, even though some may be few years apart. Check out 10 celebrity siblings that looks like twins.
Kim and Kylie
The famous reality star siblings are not only making headlines for their show Keeping Up with the Kardashians and their individual successful businesses, they are also recognized for their uncanny family resemblance.
Despite having a 16-year age gap and sharing half the DNA, Kim and Kylie look like literal twins in some photos. It is definitely Kris Jenner's genes that work their magic on these two.
Beyoncé and Solange
Queen Bey has a striking resemblance with her equally talented sister Solange who is known for her eclectic fashion sense. Besides having killer vocal cords and their own impressive music careers, this iconic duo has got us double taking whenever they are seen together. Beyoncé and Solange look unbelievably alike. Despite the fact that they are five years apart in age, you might think one was the other.
Did you know that Solange was a backup dancer on tour for Destiny's Child? She was only 13 years old at the time. But now, she is known for her own hard work, not just as Beyoncé's younger sister. Aside from her modeling and dancing career, Solange is also singer. She launched her record label 'Saint Records' in 2013.
Britney and Jamie Lynn Spears
These famous Spear siblings might not be in each others' good books, but the good looks are shared. One of the biggest pop stars in the world, Britney Spears and her younger sister Jamie Lynn Spears have a 10-year-age difference. Besides having their looks in common, they also joined the entertainment industry as children.
At the age of 11, Britney starred in the all-new Mickey Mouse Club and at the same age, Jamie Lynn appeared as a regular on Nickelodeon's 'All That.' They may not be born at the same time, but they can twin anytime.
Miley and Noah Cyrus
While Miley grew up in the spotlight, her younger sister Noah followed the Cyrus clan into the music industry much later in 2016. Noah opened up to Billboard about how it feels to be compared to Miley: "We're going to be told that we sound alike. I've been expecting that, it doesn't take me by surprise and it doesn't bother me."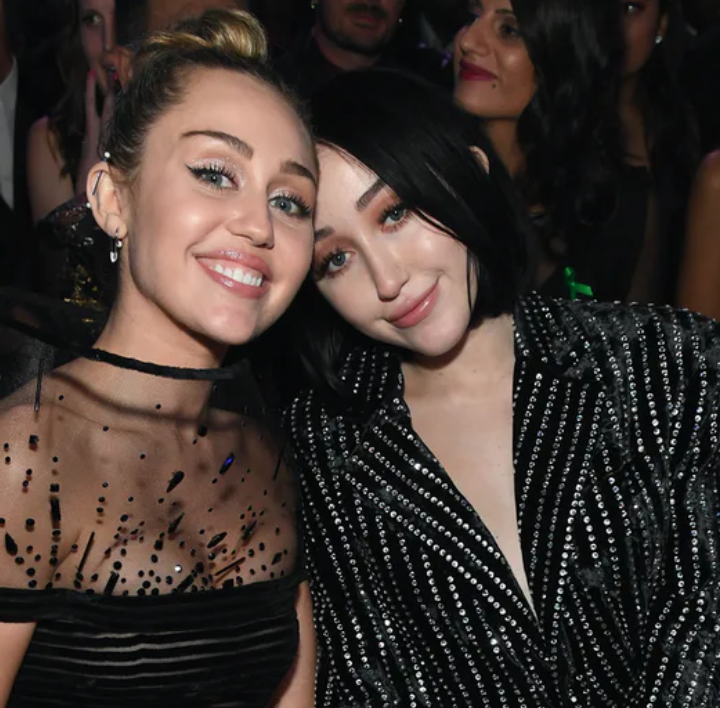 Since then, Noah is making her own waves in the music industry and we can't help but wonder how much Miley and Noah look alike. They have identical face shapes with a seven year age difference.
Cardi B and Hennessy
The 'WAP' rapper and her younger sister Hennessy are carbon copies of each other. From carrying very similar smiles to striking black eyes and long luscious black locks, they can literally be mistaken for each other. They probably have been anyways. Hennessey is just over three years younger than Cardi B with a career of her own. She is a makeup artist, model and fashion designer. While the sisters chose different careers and last names, we can't deny the resemblances.
Pippa and Kate Middleton
We can't forget about the famous British royal family. The gorgeous Kate Middleton also has a twin or rather a sister with a two-year age gap. Pippa came into the spotlight when her tone tush made international news, after serving as her sister's maid of honour. Their looks favour each other and over the years Pippa has taken royal styling cues from her older sister Kate.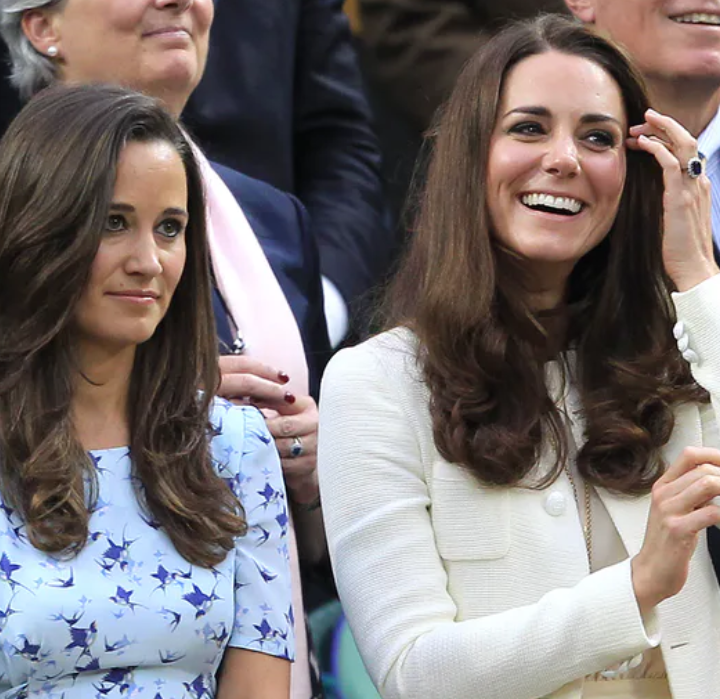 Both sisters are now happily married with children. We all know Kate is married to Prince William whereas Pippa married James Matthews, a hedge fund manager. She has two children, Arthur and Grace.
Willow and Jaden Smith
Following in their parents footsteps, this set of brother and sister have made their remarkable entry into the industry. Willow is known for her debut single 'Whip My Hair' while Jaden is known for starring in the remake of the Karate Kid. Talent definitely runs in the family. Between the two kids, Jaden is two years older than Willow and besides their inherited talent, cutting edge style and passion for the performing arts, the pair have strikingly similar features.
Liam and Chris Hemsworth
From their ocean blue eyes to their Aussie accents, you can totally mistake Liam as Chris's twins. In actuality, the Hollywood heartthrobs are seven years apart in age and did you know that both brothers started their careers in Aussie soaps. Liam debuted as an actor in the Australian soap 'Neighbors' while Chris bagged his first major role in a different Australian soap 'Home and Away.'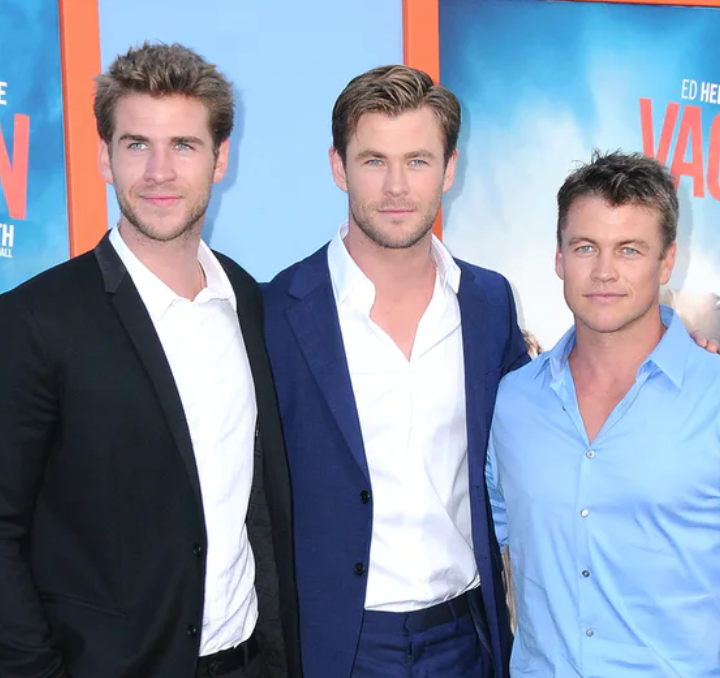 Now the Hemsworth brothers are taking the industry by storm. Chris played the marvel superhero 'Thor' whereas Liam made an amazing entry in Hollywood by playing a lead role in the movie 'The Last Song.'
Emma and Alex Watson
There is no doubt that the Watson siblings take after each other and they both happen to be pursuing a career in the spotlight. While the 'Beauty And The Beast' star Emma is a successful actor, Alex has a thriving career in the fashion industry. Did you know that Alex debuted as an actor in two Harry Potter movies. Perhaps it was as a result of their uncanny resemblance that they were featured in a fashion campaign together.
Read: 6 people who think they look like cartoon characters.
He got his first job with the unintentional help of his sister Emma. It was for the luxury brand Burberry. You will also find Alex accompanying his sister Emma to movie premieres and awards.
Gigi and Bella Hadid
The modeling industry's in demand Hadid duo was seen twinning on the VMAs red carpet. Clad in cream-colored dresses featuring blonde hair and adorned in nude makeup, the siblings guaranteed. Telling them apart would take a couple of minutes. Bella entered the modeling industry a year after Gigi and coincidentally, the sisters also have a one-year age difference.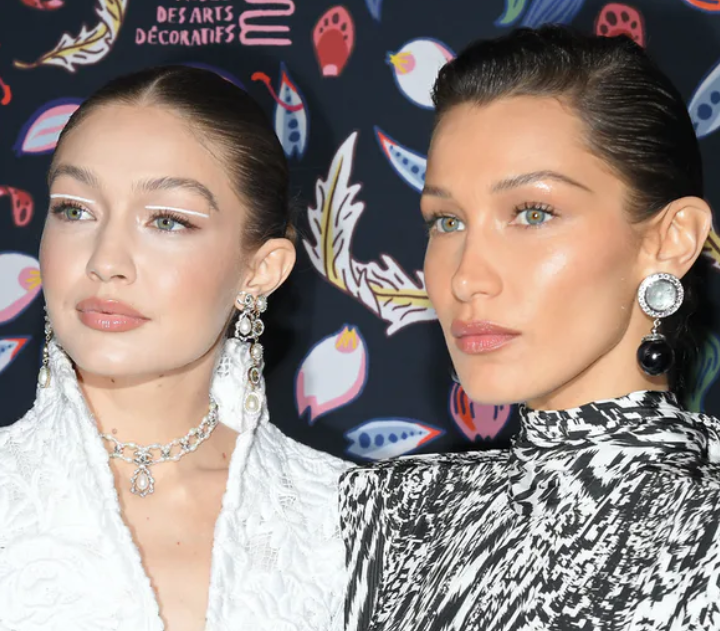 We wonder how many times the Hadid pair were mistaken for each other whenever they stepped out together.