Talk about a suprise! Some celebrities are specialists in this area. When these celeb moms revealed they were expecting, they nearly broke the internet. From Kylie Jenner to Adele and recently Priyanka Chopra, here is a list of some of the biggest celebrity baby reveals.
Priyanka Chopra
The actress and Jonas Brother's musician announced that they were overjoyed to welcome their first child together. The pair had their daughter via a surrogate in 2022, after marrying three years earlier. In an announcement to Instagram, Chopra asked for privacy as they settled into life as first-time parents. Following their traditional Indian wedding ceremony, the star revealed that she and Nick planned on having kids within 10 years.
She said: "We definitely want kids and when the time is right, it will happen." Their child joins a group of Jonahs' cousins including Joe Jonas and Sophie Turner's 1-year-old daughter, Willa.
Kylie Jenner
When the youngest Kar-Jenner's sister welcomed her first child in 2018, some fans were surprised to learn that the Kylie Cosmetics creator had even been pregnant. While expecting, Kylie had her entire family keep a tight seal on the news and hid her pregnancy from the public so she could enjoy the time in private. She later said: "I understand you're used to me bringing you along on all my journeys. My pregnancy was one I chose not to do in front of the world." Kylie welcomed baby Stormi Webster and is now expecting her second child with rapper Travis Scott.
Gigi Hadid
This model was able to hide her pregnancy for over six months before the news was leaked to fans and the public. Gigi and Zayn Malik later said that although they wanted to keep their bundle of joy totally private, they were grateful for their fan's support. Gigi said: "Obviously, we wish we could have announced this on our own terms, but we are very excited, happy and thankful for everyone's wishes and support."
When fans asked how she managed to keep her growing bump a secret, she recently responded on twitter by saying that a baggy jumpsuit look was her go-to during pregnancy.
Beyoncé
During her second pregnancy, the singer kept her growing belly disguised with flowing dresses, dark clothing and loose tops. After so much speculation during her pregnancy with Blue Ivy, it's no wonder that Bey wanted to keep her twin pregnancy close to the family. When the star finally made the announcement, her mother Tina Lawson was quick to comment on the photo saying, "wow, I don't have to keep the secret anymore."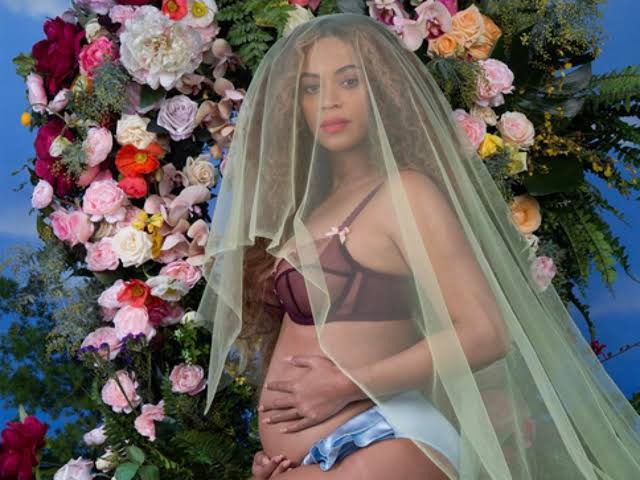 That image of the star cradling her belly also became the most liked photo on Instagram that year. Shortly after, Beyoncé and Jay-Z welcomed their twins Rumi and Sir.
Adele
When the English singer revealed that she was expecting her first child, fans were even more surprised to learn that she had kept the news private for nearly seven months and she was still touring and recording at the time. The star was only a couple of months away from giving birth when she let the news drop that she and her ex-partner Simon Kannecki would be welcoming a son, Angelo.
Related: 7 interesting secrets of Jennifer Lopez's skin care routine.
In an announcement to her website, Adele wrote: "I wanted you to hear the news directly from me. Obviously we're over the moon and very excited, but please respect our privacy at this precious time."
Megan Fox
When the actress was expecting her third child, it was a complicated time for her and her ex Brian Austin Green. The pair who were already parents to two sons were in the middle of a separation. The new girl star hid her growing bump for months, prompting fans to speculate as to who the father was. Fox wore loose-fitting shirts and boxy blazers to hide the pregnancy but eventually let the news leak by the time Journey was born.
A month later, she and Green were back together, although officially divorced not long after.
Nicki Minaj
Although fans already had a good idea that the star was expecting, Nicki announced her pregnancy with a series of fun baby bump pics posted to Instagram with the caption reading, "preggers." The rapper had managed to keep her news private for over half of her pregnancy.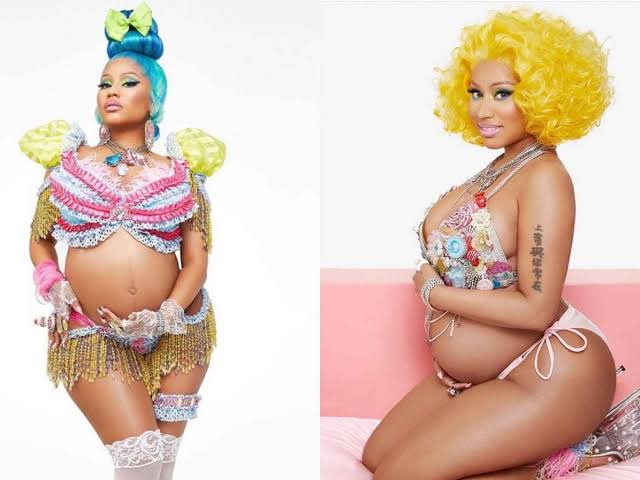 Nicki previously stated that she sees herself taking a break from music to be a parent. In an interview with Complex, she said: "I always said when I have my baby, it's going to be all about my baby. I don't want the child feeling like they don't have all of my attention, so I always said i'm going to take a little break."
Angelina Jolie
Sometimes keeping a pregnancy under wraps isn't just about privacy. That was the case for Angelina Jolie when she was expecting her youngest children Knox and Vivian with then-husband Brad Pitt. The star was in the middle of shooting the film 'Changeling' when she discovered she was pregnant and had to keep the news a secret. She then went on to do voice work for 'Kung Fu Panda' to hide her bump from the cameras. A few months later, she welcomed her twins.
Jennifer Lopez
Back in 2007, Jennifer Lopez was on a joint musical tour and managed to hide her baby news with flowy stage outfits. Fans speculated that the star was expecting, but JLo waited as long as possible to confirm the news. Although, since the singer is known for her body-hugging outfits and belly-bearing ensembles, it was pretty obvious. JLo eventually revealed that she was expecting twins Emmy and Maximilian.
Halsey
When this singer finally decided to debut their baby bump for fans, it was accompanied with a caption reading, "surprise." Halsey revealed the pregnancy with a gorgeous photo shoot. Shortly before welcoming the pair's first child, Halsey and her partner welcomed their son Ender.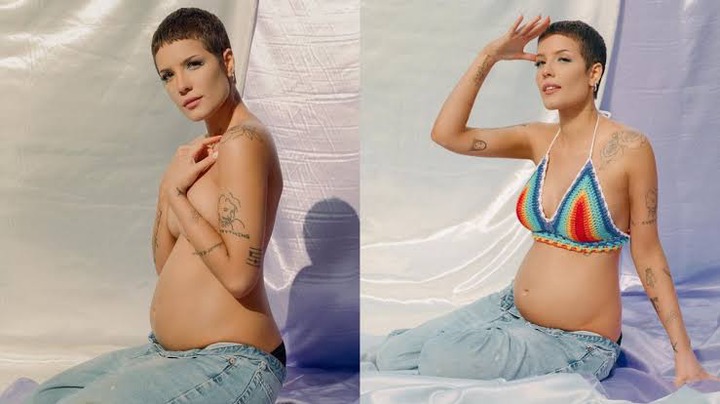 Halsey revealed that being a parent is the ultimate experience saying: "Something really amazing happened when I did have my son. Nothing matters when I go home to him. He thinks I'm perfect and great in everything."