Nollywood actress Luchy Donalds has taken to social media to brag about her boyfriend after allegedly receiving 10 million naira from him.
In one of her recent Instagram posts, the 30-year-old movie star sampled a copy of the receipt showing the amount of money she got from her man. According to Luchy, her boyfriend didn't want her to be stressed by the agency that contracted her for a deal. So he sent something equivalent to what she got from the contract, so she can back off.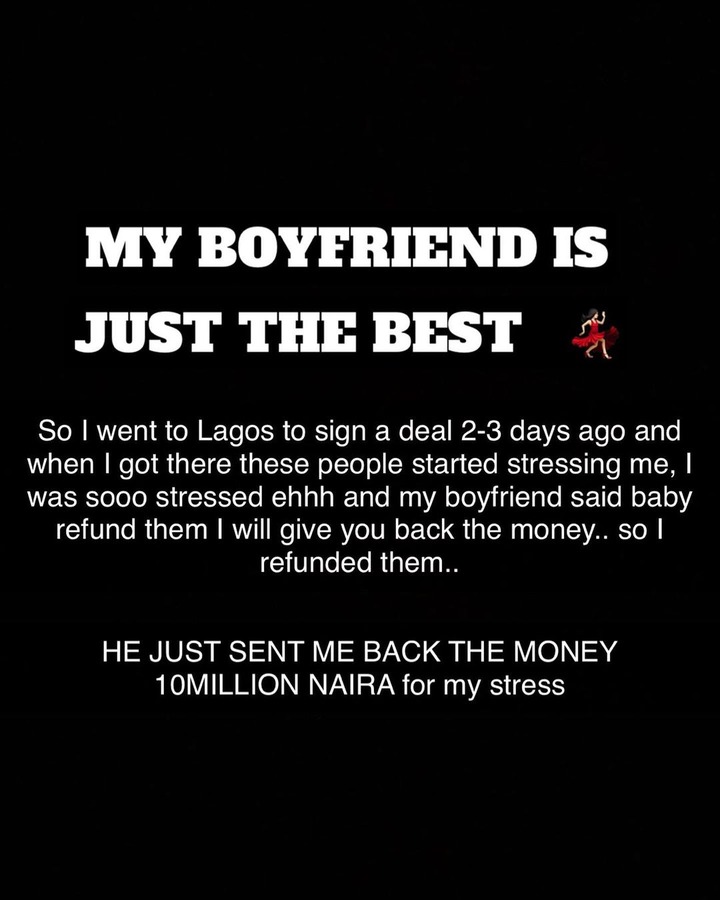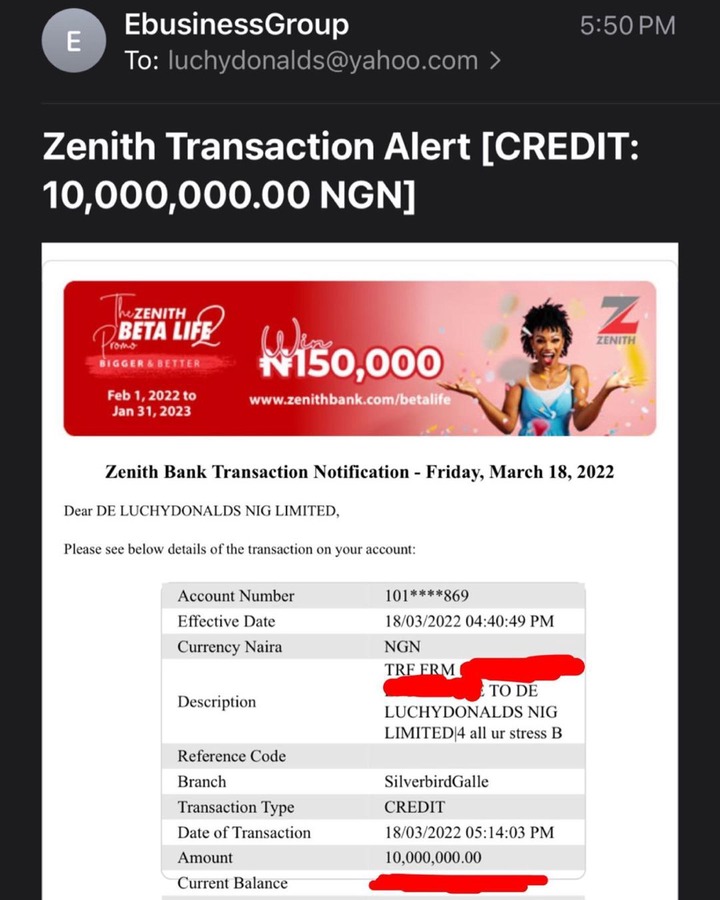 Luchy also alleged that her boyfriend sent her some million just 2 weeks before sending her 10 million naira. She excitedly referred to her boyfriend as the "best man."
Women love it when guys wear these 5 things.
"Normally I wouldn't do this but guyssss the world needs to know I got the best man," she wrote. "Honestly this one got me in a special way because damn I was soooo stressed but my boyfriend is so sweet and just 2 weeks ago oo he sent me some millions but I wouldn't mention. I love you babyyyyyyy…Can your boyfriend everrrrr…I am sooo happy right now."