Camila Cabello is one of the biggest pop star on the planet. Even though today she has fame, wealth and millions of fans around the world, her life was not always easy. Born in Havana to a Cuban mother and a Mexican father, Camila grew up in a poor family. For most of her childhood, she and her family moved back and forth between Havana and Mexico city before moving to the United States.
They crossed the US-Mexico border and made their way to Miami with just a few bucks in their pocket. Her parents had to work many low paying jobs and sacrificed a lot to provide for their family. Even though her mother was an architect in Cuba, her degree meant nothing in the US. While her father stayed in Mexico, her mother found a job stacking shoes in a store. She also went to a night school to learn English.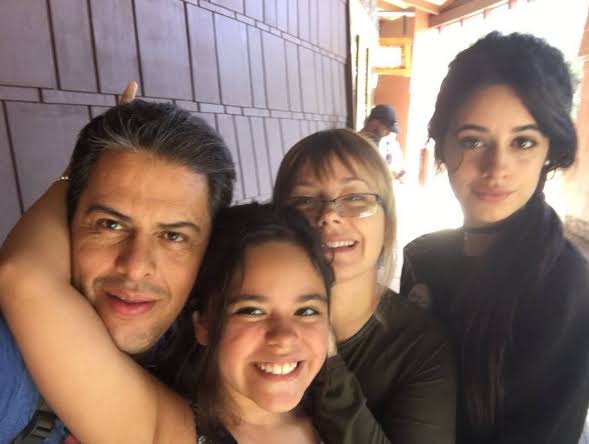 Her father joined them in America eighteen months later, and to earn money for a living, he would wash cars all day in the mall. They struggled and sacrificed a lot to have a better life, but they remained a happy family. Camila admitted that even when times were difficult, her parents worked really hard. "We always had periods where my dad would be out of a job. It was a constant flow of having money, losing everything and then finding a way to get it again," she said.
Camila soon fell in love with music, but because she was very shy, she would only sing songs in her room when no one was home. Her singing career had a difficult start. While auditioning for a school choir, she got so scared and she forgot the lyrics. But with time she overcame her stage fright and made a decision to drop out of high school and fully commit to music.
Related: The tragic and inspiring story of Celine Dion.
Leaving school to pursue music with no guarantees that she will ever be successful was a difficult and risky decision, but step by step, she became closer and closer to achieving her dream. In 2012, she auditioned for the X Factor. Even though she was eliminated, the judges brought her back along with four other girls to form a group called Fifth Harmony.
By now, we know that Camila Cabello is not afraid of making bold decisions and doing whatever it takes to stay true to herself and listen to her inner voice. She made another big decision and shocked everyone when she decided to leave Fifth Harmony and start a solo career. It turned out to be one of the best decision she could have made. Camila Cabello became more successful than ever.
The poor shy girl who didn't have an easy life and had to overcome many obstacles in life became one of the biggest pop stars ever.