Generally speaking, TV shows are pretty similar from country to country. There are typical formats like quiz shows, talk shows or game shows and new versions pop up over and over again with slight variations. But there is one country that has its own unique style and that country is Japan.
In Japan TV shows are just simply crazy. Some of the TV shows from the land of the rising sun are so bizarre. They probably wouldn't even be allowed to air in any other country. In this article, we are presenting you with 8 crazy Japanese TV shows that just took it way too far.
Slippery Stairs
In a show called 'Slippery Stairs,' the idea behind this show is very simple: a group of contestants compete against each other in a race. The contestants have to run up a flight of stairs and then press a buzzer at the top. However, there is a small catch – the stairs are lubed up. As you might imagine, this greatly increases the chance of slipping. Basically, the entire appeal of the show is that you get to watch people fall down the stairs and this isn't exactly harmless.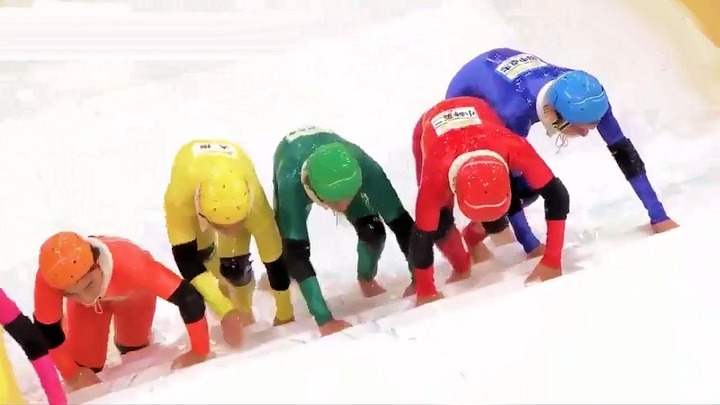 Falling down the stairs as we all know is quite painful. There is obviously a risk of injury here, especially with contestants dragging each other down trying to reach the top of the fastest. But that seems to be exactly what makes the show so popular in Japan.
Candy Show
The 'Candy Show' is another TV show where the Japanese television writers has proven themselves to be nothing short of creative geniuses. On the Candy Show, the contestants are given a selection of household items to examine. In some cases, they are even shown a completely furnished room.
However, there is always one item that is actually candy. Without touching anything, the contestants have to guess which object is the edible one and once they have decided, they have to bite into the object that they've selected. Of course, most candidates are wrong. So it often happens that some contestants bite into shoes, picture frames, tabletop and stuff like that. However, if the candidate is right, there is a pretty sweet cash prize.
Slip and slide
As the name suggests, 'Slip and Slide' is about who can slip and slide a certain distance. However, the contestants of 'Slip and Slide' don't just slide across the floor or across a tarp, but across several dozen of young women in bikinis. In order for this to work, the contestants have to get all oiled up and get a nice running start.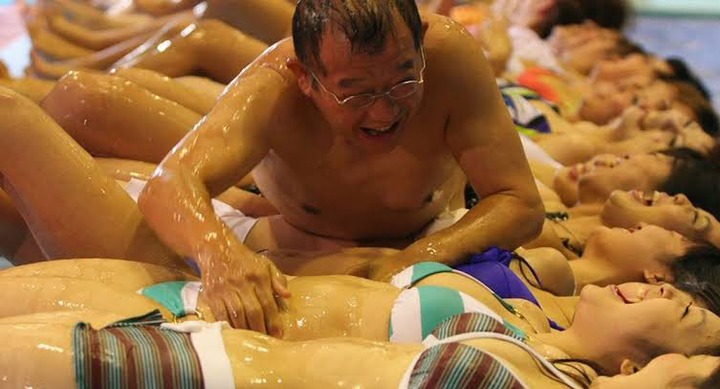 Many of the contestants only make it a couple feet and before giving up along the way. But there are some who effortlessly glides across the entire row of ladies and gets the prize.
Tore
You could say that Tore is a quiz show in a very broad sense. But in this show, the contestants don't win anything if they know the answers. Instead they are just punished if they don't know the answers. On Tore, the contestant stands alone in a room tied to a poll. They must answer 7 questions correctly while a machine wraps them in cloth turning them into a mummy. So if the contestant can't answer the seven questions in time, they are completely wrapped up and then placed into a coffin. That is pretty strange if you ask me, but a big hit in Japan.
Darrow
Just like Tore, the basic idea of Darrow is to punish the contestants if they can't answer questions. The contestants stand in a room on small wooden platforms. When they answer a question incorrectly, the floor drops out eventually. The candidates are standing over a seemingly bottomless abyss and of course most of the candidates do fall. No one really knows where, but so far, everyone has landed safely.
Related: 6 awkward moments on TV that were live streamed.
AKBingo! 
'AKBingo!' is the first show on this list that doesn't feature ordinary contestants. The contestants on 'AKBingo!' are the members of the Japanese girl group 'AKB48' which consists of over 100 Japanese girls. The premise of this show is that individual members of the girl group are selected randomly to endure heinous punishment.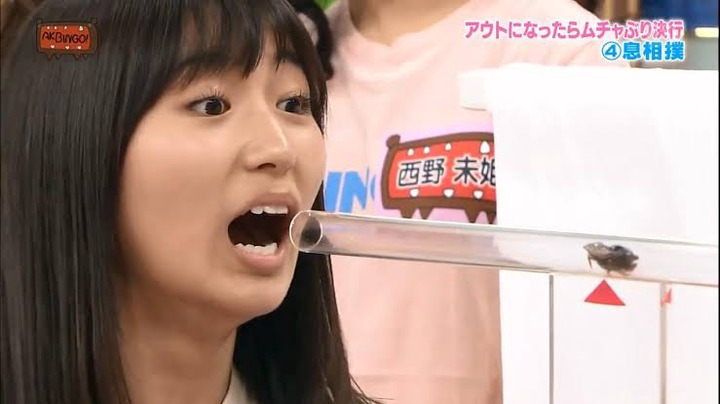 'AKBingo!' fame can mainly be attributed to the episode where two of the young ladies had to put a glass tube in their mouths with a cockroach inside. The girl's task was to blow the cockroach away from their own mouths and into the opponent's mouth. Although it sounds horrifying but hats off to Japanese TV writers for their astonishing creativity.
Just For Laughs
This is basically the Japanese version of American 'Just For Laughs.' However, 'Just For Laughs' or any other American prank show for that matter could not hold a candle to the Japanese version. This show is known for going overboard and giving its victims actual panic attacks. A great example of this would be the infamous elevator prank.
For this prank, the show's creators manipulated an elevator inside a Japanese office building and installed a trapdoor in the floor. As unsuspecting office workers tried to use the elevator, the floor beneath their feet was removed and they fell into the void. They were then caught by a funnel that led them down a chute. But that is not all, they also measured how far the victim slid and thus turned the whole thing into a kind of competition.
The Human Tetris game
This game requires two particular skills – agility and fast reaction. At the center of the game is a mobile wall. It's moving pretty fast towards the candidates and at the inside of the wall, there is an oddly shaped hole. The contestants must contort their bodies into the position that allows them to fit through the wall.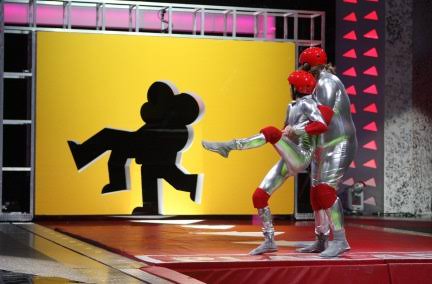 If they manage to do it they get to not fall into a super gross pool of what is hopefully just yellowish water. The 'Human Tetris' show have gone viral and you may have seen the 2008 American remake of the show called 'Hole In The Wall.'