We all know that as soon as a camera starts rolling, you're not as relaxed as you usually would be. Because just a funny slip of the tongue, a slipped article of clothing or any other embarrassing moment can be captured forever. Exactly these moments we will present you in this article. Let's begin with an embarrassing moment that happened at a presentation of the EA game developer.
E3 gaming trade show
At the E3 gaming trade show, the Youtuber Jesse Wellens was supposed to present the newest part of the racing game series Need for speed and to explain what the fans of the series could expect. Actually, the American Youtube star is known for his his prank videos and real life vlogs. He is always very confident in front of the camera. But during his appearance at the games fair, he really stumbled. At first he noticed that he was filmed and then had a complete blackout.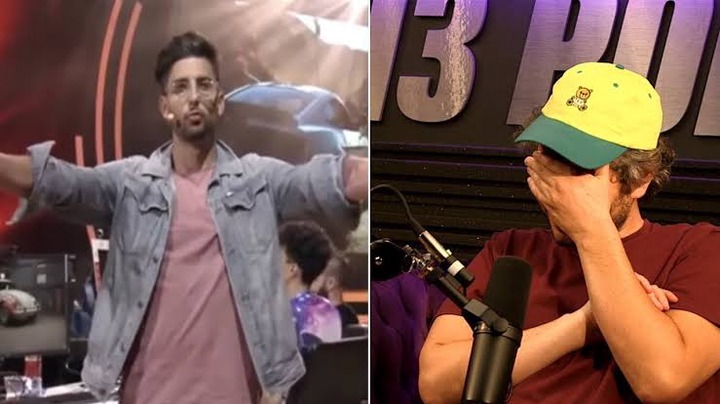 He couldn't remember anything, what he wanted to say about the game. In order not to embarrass himself completely, Wellens quickly called in the producer of the game who was also visibly surprised. Even the fact that the YouTuber changed his name didn't make the situation any better.
New iPhone X
Another product presentation that went horribly wrong was during the presentation of Apple's iPhone X in 2017. The technology company just presented the new iPhone X smartphone as the first Apple phone that could only be unlocked with the user's face. At the presentation, Apple's chief engineer Craig Federighi wanted to present exactly this new feature, which he even describes as revolutionary. But when Federighi demonstrated the function for the first time, there was no sign of a revolution.
The phone didn't unlock at all and it made Federighi look pretty awkward. Only when he uses a replacement phone, the unlocking function returns to normal. The glitch quickly attracted media attention, but in the end, Federighi managed to present the new function with a working device. It was only an embarrassing moment and had no impact on sales figures.
Naoyuki's interview with a British reporter
During an interview of a British reporter, Japanese pool champion Naoyuki Oi explained again and again that he can hardly speak English and would like to be interviewed exclusively in Japanese. Of course, this is rather difficult at an international tournament in London, and so the Reporter Tony Wrighton began by addressing the Japanese in English. What follows is the most bizarre reaction to an interview question the sports reporter has ever received.
However, Naoyuki Oi has not gone completely crazy, because the Japanese is already known for giving particularly silly answers to English questions. At a tournament in Gibraltar, he also caused a lot of laughter in the audience when he answered the question of the English moderator with a Japanese song and then he then went completely crazy.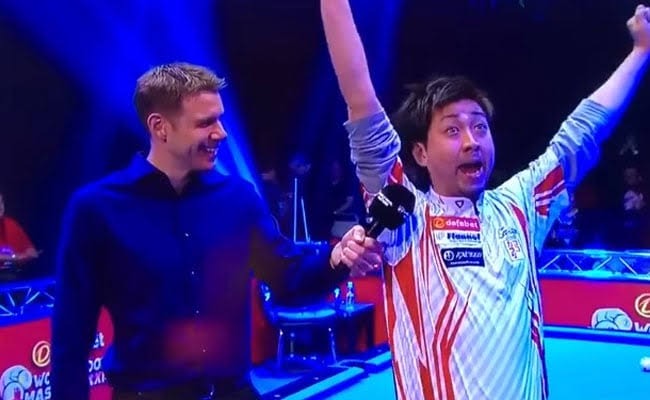 When the sports reporter asked what is actually going on, the Japanese man leaves the stage screaming. Once again, he proved in a funny way that he doesn't know any English.
Mir24 TV News broadcast
On the Russian channel called Mir24 TV, the news anchor Ilona Linart was reporting on the day's events and wanted to switch to an outside reporter. While she was moderating, a strong panting sound could be heard in the background and Linart suddenly realized that she was not alone at the desk. Next to the newscaster, there was also a dog in the studio.
However, not entirely to Linart's delight, because she is rather a cat lover. However, instead of the broadcast being interrupted the newscaster then continues with the moderation as usual.
Tesla car presentation
In November of 2019, during a presentation of the electric car manufactured by Tesla, Elon Musk presented the futuristic cyber truck with features such as a solid steel housing and bulletproof armoured glass. It is almost reminiscent of a military vehicle. To show how rugged the car is, Musk then invited his chief designer Franz von Holzhausen to join him on stage.
He was holding a metal ball in his hand, which he is about to throw with full force against the window. But the test goes completely wrong. However, Elon Musk and von Holzhausen took the fail in a relaxed manner and can even laugh about it. Afterwards, they planned a second throw at the rear window to prove that the glass can actually withstand heavy loads. And so they tried again. Even though the glass shattered both times, the action was not as embarrassing as one might think.
Related: 6 actors who went way too far on set.
Musk and his team managed to play it cool. The high level of media attention meant that interest in the futuristic truck was so high that it was quickly ordered by the public.
Romanian fashion show
Florin and Diana regularly present new youth trends such as the latest music or unusual fashion trends in their show 'Prietenii de la 11.' They are often supported by their studio assistant Ramona. Two years ago, the 28-year-old presented a very short crop top shirt and explained that this was the latest fashion trend. Moderator Florin, however, could hardly remain serious with such a short top and then approached his colleague. Without asking, Florin briefly lifted the top of the studio assistant high and exposed her almost in front of the running camera.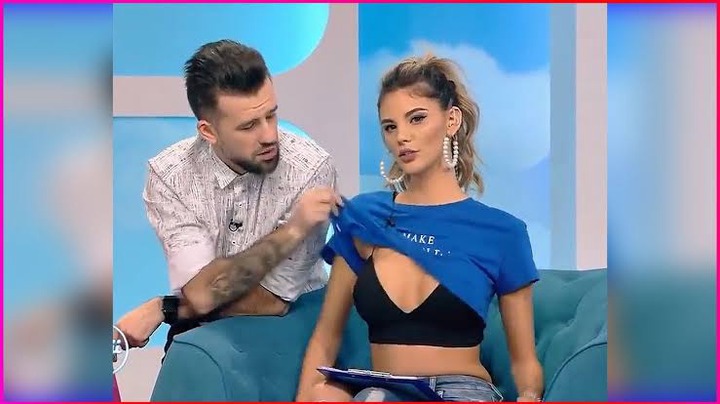 Ramona played over the embarrassing moment very well afterwards. Even though something like that in other parts of the world would probably have cost every presenter his job, in Romania almost no one was bothered by it. The A1 channel, on which the show is regularly broadcast, has a number of numerous formats that are mainly about revealing clothing and unclad skin. Such embarrassments are unfortunately not uncommon.