Harry Potter is definitely among those fictional movies that tickles our fancy. But do you know that some of its young actors dealt with embarrassment because of mischievous monkeys falling asleep while filming, laughing at the worst moments, awkward kisses and so much more. These may be memories the actors would want to forget, but right now we're about to peruse through them.
Awkward Hugs
Poor Emma Watson was so nervous to hug little Radcliff and Grint in front of everyone on set while filming chamber of secrets – a very valid reason when you are just 11 years old. Reluctant Watson wound up hugging Radcliff and just shaking her eventual husband's hand. The hug itself was tricky to capture since Watson's arms barely even made contact with Radcliff, leaving the team no choice but to literally freeze the frame for a few seconds just so they don't miss it.
Messy Monkeys
This set was also as 'Bananas.' Maybe the only thing harder to wrangle than a bunch of young witches and wizards were the monkeys included in McGonagall's transfiguration class. These animals made filming pretty awkward with their not so safe for work behaviour.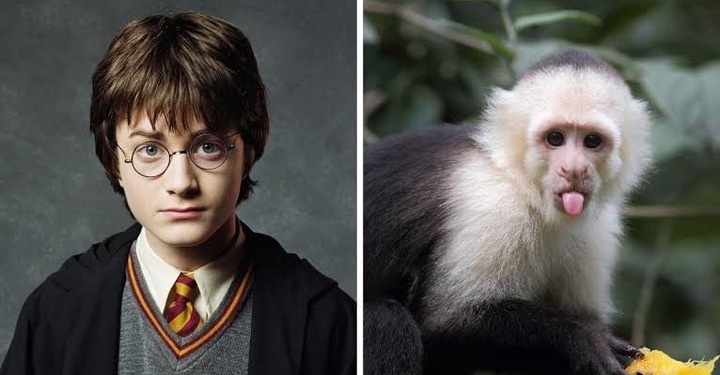 Let's just say these actions wouldn't have flown if they were humans. The bats on set weren't innocent either. One went so far as to urinate on Rupert Grint. Sounds like it would have been a rough day for the animal handling and wardrobe departments.
Tripped Up
Emma Watson was well prepped when she filmed Beauty and the Beast. The actress went through all the trip ups she needed filming the Yule ball sequence in Harry Potter and the Goblet Of Fire. Her dress and heels were gorgeous. But combined with all the eyes staring at her, waiting for the perfect fancy Hermione reveal, it made for a pretty rough session that saw Watson tripping down the stairs over and over and over again.
Emma Watson recently revealed that she was miserable when she filmed Hermione Granger's famous Yule ball entrance during HBO's reunion special.
Kisses disturbed by laughter
Emma Watson admitted that she felt very awkward when she had to passionately kiss Grint almost unclad and covered in silver paint. Not only do they passionately make out, they did so while scantily clad. According to Emma, kissing a co-star who was like a sibling made her feel extra embarrassed.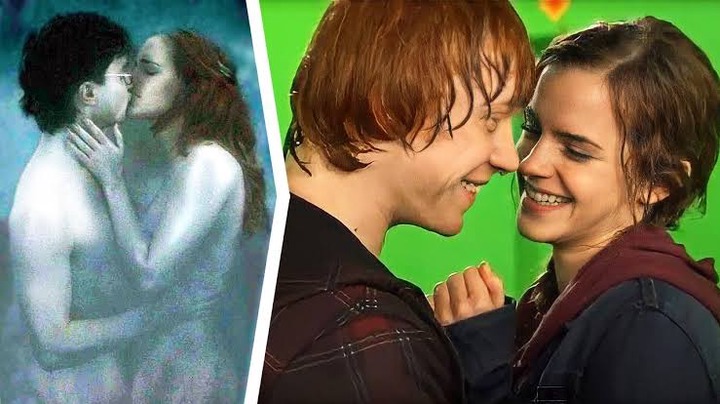 Giggling Grint became too much of a distraction that Watson had him kicked off the set so the awkward kissing could be done and over with as quickly as possible. Emma Watson with Rupert Grint was literally dubbed the most uncomfortable filming experience she would had in her career so far.
Losing Lines
When Tom Felton first appeared on set, he felt an immense pressure because all eyes were on him. The young actor got so frustrated and embarrassed trying to remember his lines that he fully started crying. Unable to get the words out, Chris Columbus had assured the wee Malfoy that it was going to be okay and the team captured what they needed. But in the end, it wasn't so true. The line didn't even make the final cut. Poor little Tom, that is probably the last time he forgot his lines.
Related: 6 actors who went way too far on set.
Fart machine in Daniel's sleeping bag
The world was thrown into mourning and heartbroken when Alan Rickman passed on a couple of years ago due cancer. Loved ones and fans alike came out in droves to pay tribute to the actor. While reminiscing of what a great man he truly was, many began checking up a clip of Alan pranking Daniel Radcliffe on the Harry Potter set.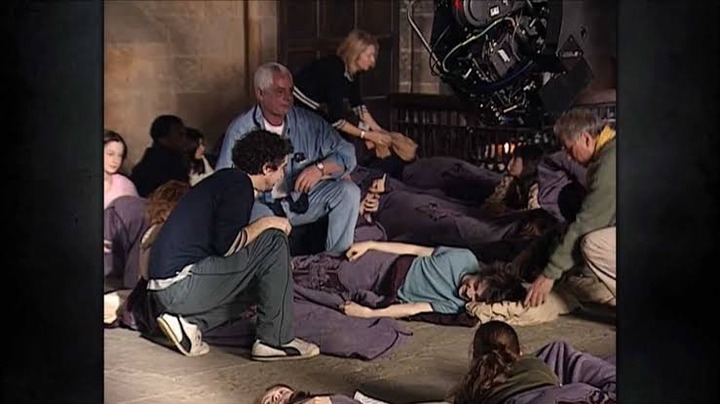 It happened during the filming of Harry Potter and the Prisoner of Azkaban when Alan (Professor Snape) and Michael Gambon (Professor Dumbledore) decided to have a good vibe on set. In a scene where the Hogwarts students were supposed to be snoozing in the Great Hall, the actors planted a fart machine in Daniel's sleeping bag, and Michael pressed the button while speaking some serious lines.