5 BBNaija Shine Ya Eye ships that failed to materialize
When it comes to celebrity romance and relationships, one of the most common slang you would come across is 'shipping.' Most fans usually discuss and hope for a romantic relationship between their favourite celebrities whether or not it actually exists in their books.
A similar trend have been adopted by fans of the Big Brother Naija reality TV show in recent times. From the moment the ladies were introduced in the 2021 'Shine Ya Eye' edition of the show, most viewers began their pairing or shipping of the housemates.
While a few ships have continued to flourish outside the house, majority of them crashed even before the end of the show. Let's take a preview of 5 BBNaija Shine Ya Eye ships that failed to materialize.
PeRia
Peria was the name of the ship between two BBNaija Shine Ya Eye wildcards, Pere and Maria. The duo were among the first housemates to discover a connection between themselves. Pere made the first move by waking Maria up at night to profess his likeness for her. Maria initially resisted him, but later fell in his loving arms. Fans were glad to push for their relationship, but unfortunately, it didn't last long.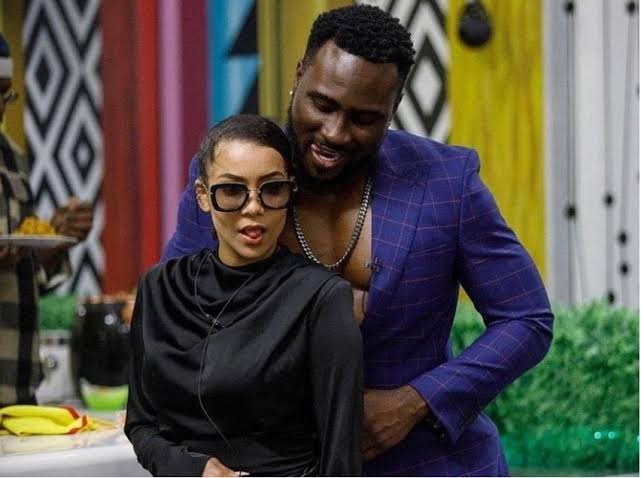 A little misunderstanding followed by a couple of arguements in the house was all it took for Peria to be dissolved, leaving their fans heartbroken.
JayKay
Jaykay was the name some fans assigned to the relationship to between Saskay and JayPaul during their days in the Big Brother's house. Although Saskay was vocal about her decision not to get hitched in the house, but JayPaul kept pushing for a relationship with her. His persistent seems to have paid off when he passionately locked lips with Saskay in the house, but that was not the case.
Related: I experienced love and hate, all in one year – Vee drops an emotional message on Instagram.
Immediately after JayPaul was evicted from the show, his relationship ended abruptly. Till today, shoppers are still kept in the dark over what led to their breakup.
WhiteQueen
 Whitemoney and Queen started off as cooking partners before the later started developing feelings for him.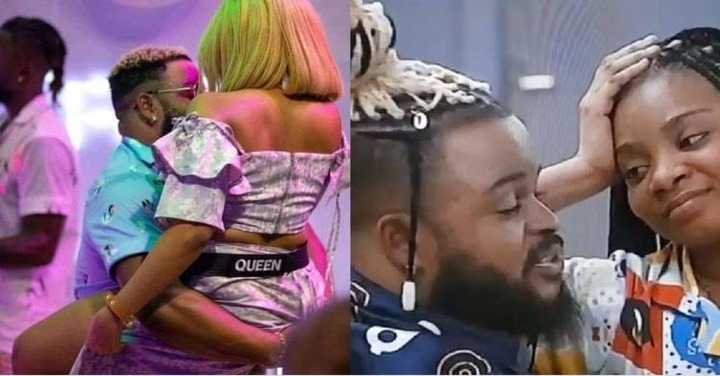 They soon turned out to be best of friends and fans began to see them as an ideal couple. But as a result of conflict of interest and pressure from their different fan bases, Whitemoney and Queen could not continue what they started in the house.
CrossGel
 Crossgel was the official name fans of Cross and Angel invented in order to describe the 'situationship' that existed between their favourite reality stars. Initially, Cross had a thing for Saskay but he declined when he noticed that she wasn't interested. At some point in the show, he started catching feelings for Angel. His feelings soon transformed into a passionate one as they were found kissing on more than one occasions.
Fans were convinced they were made for each other, but that was still not the case. Crossgel only lasted as long as the show was not over. Immediately they left the house, their romance ended, but they are still in good terms with each other.
SamGel
Before Cross discovered Angel, Sammie had already started something with her, especially during the early part of the show. While their relationship appeared to be real at the start, it turned out to be a toxic one over time.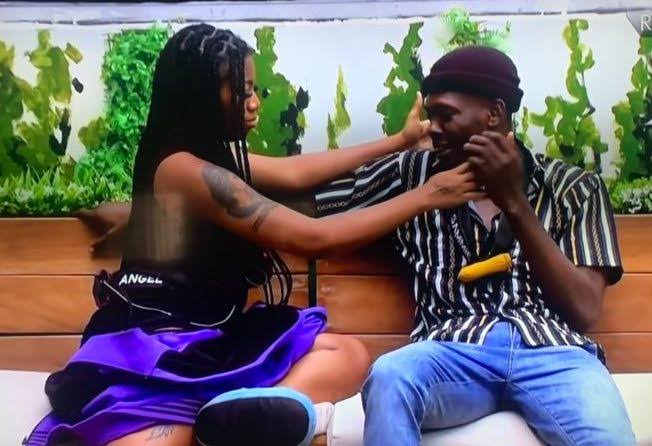 It even reached the point where they got into a heated argument over a minor misunderstanding. This and more contributed to their breakup right inside the house.
Latest posts by Law Blessing
(see all)