10 ways Kanye West has tried to win Kim Kardashian back
Kanye West doesn't seem to be ready to give up on Kim Kardashian just yet. The rapper keeps trying to win her back but Kim is having none of it. This article will discuss 10 ways Kanye has tried to win his ex-wife back.
Admitting Mistakes:
In a pre-thanksgiving rant, Kanye desperately tried to win Kim back when he publicly admitted that he had made some major mistakes throughout their relationship. In a five minute video which he called as 'Thanksgiving Prayer,' Kanye spoke about his hopes of reuniting his family with Kim and the kids. He said: "All I think about every day is how I get my family back together and how I heal the pain that I've caused."
Kanye brought up some of his mistakes such as revealing his and Kim's struggle with her first pregnancy which was unplanned. He was sorry that he had embarrassed Kim with those tweets and statements. The star said he wanted to take accountability for his actions and get better help for his mental health issues and episodes that his wife had to endure.
The since deleted video also detailed how his actions in the presidential elections were not in his family's best interest. He said: "My wife did not like me wearing the red hat."
Run Right Back:
When Kanye recently performed at the Free Larry Hoover Benefit concert, he made a big gesture toward his former partner in an attempt to reconcile their dramatic split. During a rendition of his song 'Run Away,' the singer ad-libbed lyrics to the song adding in the words: "I need you to run right back to me, more specifically Kimberly."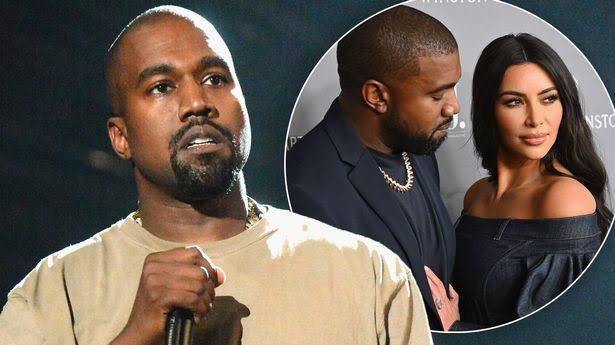 Kim was in the audience at the time with their oldest daughter, always supporting her ex's music despite the breakup. Unfortunately for Kanye, Kim wasn't feeling the same way about making amends and wasn't too keen on running right back. The last few months, Kim has continuously ignored Kanye's attempts to win her back. Just one day after his pleas of love, the mama of four filed for legal separation from Kanye.
Kim filed the paperwork and had it signed by a judge, adding more legal paperwork to the official divorce papers filed in February of 2021. Kim and Kanye continues to share custody of their four kids (North Saint, Chicago and Psalm). But Kim will eventually drop the West from her name.
Social Media Restart: 
There is nothing like getting a clean slate after a big breakup. Was that Kanye's goal when he completely wiped his Instagram feed clean in November? The day after one of his attempted apologies to Kim, Kanye erased every single post from his social media. His 9.5 million followers were blown away, wondering what his reasoning was.
Following his clean slate, the 41-year-old KKW founder took a different social media approach. The same day, Kim shared photos of herself in a gorgeous Balenciaga gown. Kanye has been known to delete his social media accounts during emotional times in his life, but this may be the most turbulent phase of the rapper's life yet.
Being Honest: 
Kanye West is always the first to tell the world exactly what he is thinking and how he is feeling. So Kim hasn't had to guess what Kanye wants with their relationship moving forward. Despite Kim filing for divorce, Kanye still persists in his attempts to win her back and has been honest about his feelings. He publicly stated that he wanted to get back together with Kim.
Related: Popular celebrities who remained abstinent until marriage.
Kim hasn't directly responded to his apologies, but she did praise him for introducing her to the world of fashion. Kim has also managed to keep the divorce and custody situation amicable.
Religion:
In one of his attempts to win Kim back, Kanye concluded his message by saying that he believes God has plans to bring them back together. He even threw in their former ship name. He said: "When God brings Kimye together, there's going to be millions of families that are going to be influenced to see that they can overcome the work of the separation of trauma the devil has used to capitalize to keep people in misery."
Just to make sure Kim heard his deep thoughts on their divine reconciliation, he tagged her in the post.
Playing Nice: 
Is Kanye really trying to show Kim and the rest of the world that he is capable of getting along with people, even his former enemies? When the rapper co-headlined the recent Benefit Concert, he publicly professed his love for Kim only to have her file for divorce the next day.
He did the same thing with his former foe Drake. Kanye is trying to send the message that his feud with Drake is over, especially after his accusations of him trying to be with Kim backfired. The two rappers even ended the show with a duet of forever, ending their years-long feud once and for all.
Not Giving His Blessing: 
Kim and Pete Davidson were first seen together shortly after the Keeping Up With The Kardashians star's appearance on the late night comedy show SNL. At first, fans weren't sure whether the relationship was legit or just a way for Kim to show she had moved on and for Pete to maintain his string of high status ladies. But even when fans caught on to the real romance of the pair and got on board, Kanye was not about to give his blessing.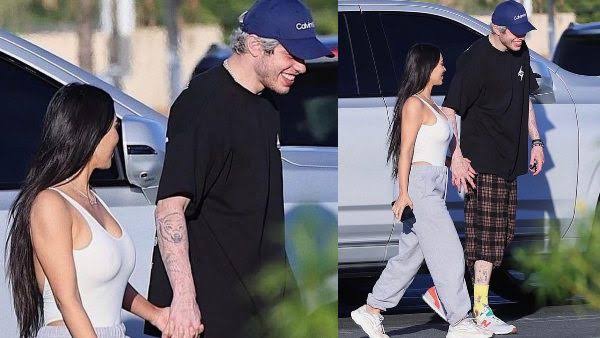 Kanye went as far as saying that Kim and Pete's pda doesn't look good in the eyes of God. Kim responded by stepping out with her new man being photographed on yet another date.
Keeping Kim Close:
Since their split, Kanye has done everything in his power to keep Kim close by. Luckily, she is still a supportive ex and has continued to show up to his events and support his music and fashion projects. Kim is showing some serious class by supporting Kanye and setting a great example for her kids. Her cameo on his Donda show surprised some fans, especially since she was wearing bridal attire.
Kim showed up to Kanye's recent Benefit Concert and we'll likely continue to see her in front row at his concerts even after the divorce is finalized. The Skim's creator has continued to model and rock Yeezy apparel too.
Showing Love:
During the first year of their breakup, Kanye continued to support Kim and show his love as much as he could. After the 2021 Met Gala red carpet, the rapper couldn't stop himself from sharing photos of the infamous all black face covering Balenciaga ensemble worn by his ex-wife. The split also hasn't stopped Kanye from commenting on Kim's photos on social media.
Her current guy Pete Davidson has yet to respond to Kanye's insistence. But maybe the late night star is just taking the high road.
Confessions: 
In Kanye's 2021 song 'Hurricane,' fans picked up on some strange lyrics that sounded like the rapper was confessing to a previous stallions from his wife. The Grammy winner could be trying to write past wrongs with Kim by admitting to his mistakes and taking accountability for his actions.
Kanye isn't done trying to win back Kim. He's still trying to prove that they belong together. Do this two have a chance of getting back together and starting over or is it all over for them?
Latest posts by Law Blessing
(see all)