The number of confirmed novel coronavirus cases across the world has reached more than 4,016,021 million cases as of saturday, and the virus has claimed more than 276,269 lives, according to the latest tally by Johns Hopkins University.
Currently the United States of America have the highest numbers of confirmed cases of Covid-19 with over 1,322,163 and 78,616. deaths.
In Nigeria the number of the pandemic has reached 3,912 cases with 117 deaths and 679 recoveries as of friday night, according to the NCDC. The figure represents 386 new cases recorded.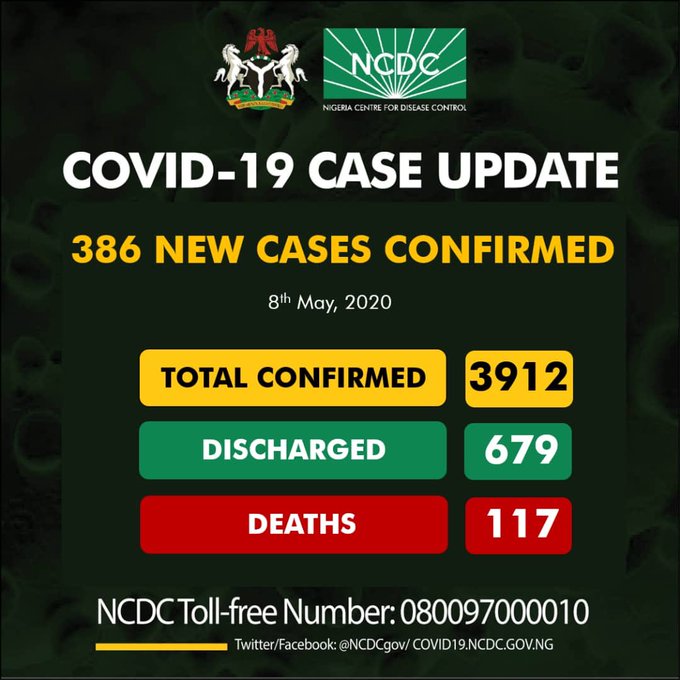 Meanwhile over 260 citizens returned from the United Kingdom on Friday on a repatriation flight. They arrived in Lagos and were subsequently flown to Abuja for mandatory quarantine, government confirmed.
Currently there are no specific vaccines or treatment drugs for COVID-19 but Gilead a U.S. base biopharmaceutical has develoved a broad-spectrum antiviral medication 'remdesivir' which they believed is a possible cure for Covid-19, it has been approved for emergency use in the U.S. and approved for use in Japan for people with severe symptoms.