Every country has its fair share of beautiful people, but there are some countries that stand out more than others. This article will let you into 10 of the countries with the most stunning citizens on the planet. Beauty they say "is in the eyes of the beholder," so forgive me if you don't find your country on this list.
Turkey
Turkey is a country that is on the border between Eastern Europe and Western Asia. Turkish culture which is linked to the ancient Greek, Persian, Roman and Ottoman empires is rich in both good and bad history. In recent years, the country has become a very popular tourist destination particularly in cities like Istanbul which has some of the world's most beautiful architecture.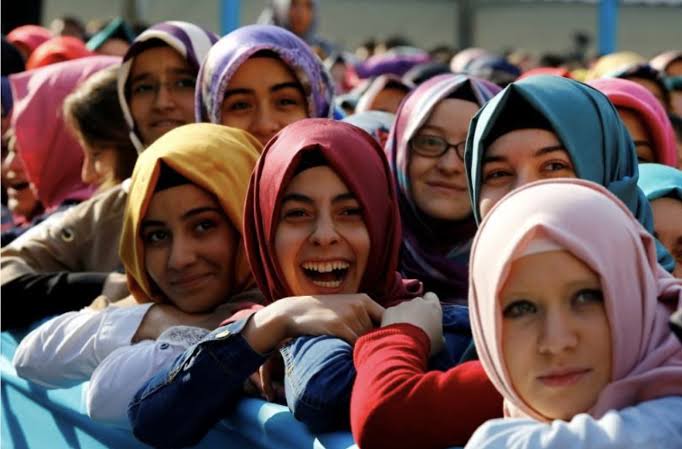 People may come for the beautiful scenery, but it's more than likely for the smoking hot locals roaming the streets. Turks are attractive to tourists because of their dark appearance and captivating personalities. Men will lose focus over the women since they have long dark hair and lovely striking features. Turks are underestimated when it comes to their beauty.
Brazil
Brazil is a country that appreciates the art of having a good time. We couldn't build this list without mentioning Brazil which is known for its festivals, parties, beaches and of course its beautiful people. Don't forget the well-known fact that Brazilian women are known for having the biggest and most perfect shaped butts around the world – hence why the Brazilian butt lift was created. Brazil is one of those countries that simply produces extremely attractive people.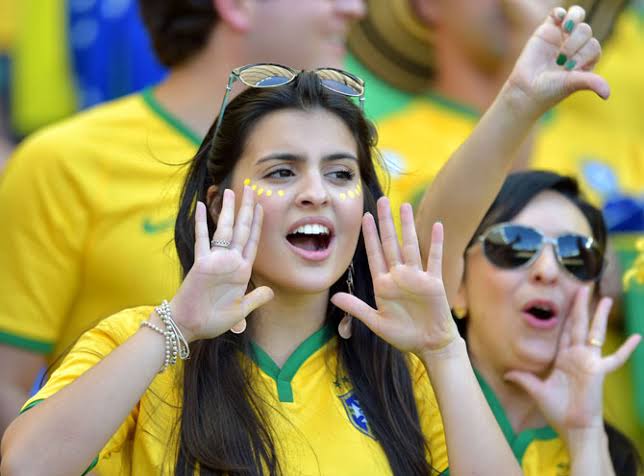 We don't know if it's in the water or in their jeans, but Brazilian's (both men and women) are known throughout the world for being at the top of the beauty rankings. Did you know that some of the most famous models hail from Brazil? Women like Giselle Bunchen, Adriana Lima and Alessandra Ambrosio all have Brazilian roots, proving how attractive Brazilians are.
Would you like to know the Top 5 African countries with the most beautiful women? Read Here.
Sweden
Swedish people are known for three things – their ivory and clear complexion, their incredible height and of course their striking good looks. Sweden is a country that has produced some of the most beautiful people in history. These blond-haired, blue-eyed bombshells are regarded as one of the most stunning varieties on the planet. These tall beautiful people are also noted for their intelligence.
Although most people believe that Sweden's ladies are the prize, the males are widely regarded as some of the most attractive. Sweden not only produces gorgeous individuals, but it also produces some of the most talented celebrities. Ingrid Bergman, Greta Garbo and the stunning Alicia Vikkander are just some of the most prominent celebrities that are Swedish.
Greece
Greeks are among the most self-assured people you'll ever encounter. They have a fascinating history, a lovely land and some of the world's most stunning people. Jennifer Aniston, John Stamos and Billy Zane are among their hottest celebrities. Greece is another one of those nations you just can't help but fall in love with.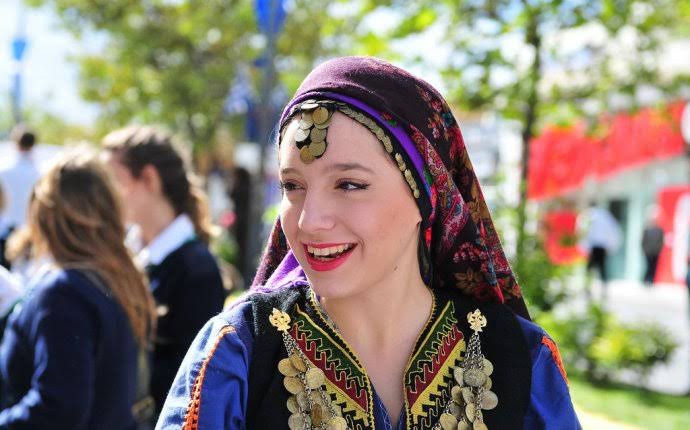 Greece entered this list because of its beautiful people and breathtaking scenery. Greeks exude a certain self-assurance that makes them more desirable to others. Every summer travelers from all walks of life flock to Greece and it's not uncommon for them to never return. People will either fall in love with the country or fall in love with a person and sometimes even both.
Venezuela
Many consider Venezuela to be home to the most beautiful men and women on the planet and we couldn't agree more. With their delicate features and sensuous figures, it's no surprise that people fall madly in love with Venezuelans who originated the term sexy. People from this country radiate happiness, which is the most attractive attribute to both men and women.
According to research, it's no surprise that the people of this country are renowned as the most beautiful in the world, given their way of life and love of life, as well as their amazing good looks. They are noted for their enthusiasm for everything around them. Anyone has the potential of falling in love with someone from this extremely sexy country.
Canada
Canada just like America is a melting pot of cultures there are nevertheless certain distinctions between Americans and Canadians. Canada particularly Montreal has a European heritage giving its residents a blend of American and European vibes. When you factor in the fact that most people speak French, the heat level skyrockets.
Canadians are well-educated, cultured and attractive individuals who know how to have a good time and enjoy life. Despite the fact that they are just across the border, Canadians are recognized for being more passionately engaged in bed, giving them an advantage over Americans. Ryan Gosling, Rachel McAdams, Drake and Justin Bieber are among Canada's most attractive celebrities.
Denmark
Denmark whose name means "Land of the Danes" is a primarily protestant country. There are some large and attractive people living in a small country. Danes are known for their height, but they're very gorgeous in general. Denmark is known for having some of the world's most handsome guys. So women plan your next trip there.
Denmark is a must-see for any woman with a height requirement of over six feet with excellent sightseeing and much greater people watching Denmark's men are also well known to be perfect gentlemen. This combined with their stunning good looks is why we felt compelled to add this country to our list.
Denmark is also renowned as the happiest country on the earth, which may be due to the fact that everyone is so incredibly attractive, which makes it difficult to be in a bad mood. Caroline Wozniacki originates from Odense Denmark and is one of the top tennis players in the world, as well as a successful model and actress.
India
Of course this list will never be complete without mentioning one of Asia's most populous nation. India is a fantastic place populated by arguably the most beautiful individuals on earth. It's difficult to tell if someone is actually ugly in India. Both men and women look extremely stunning by nature.
How kissing and greeting vary in different countries of the world…Read.
Lebanon
Lebanon is another country recognized for its abundance of natural beauty. Lebanon has a long and illustrious history. This country is a location to visit with stunning beaches, delectable cuisine and enough eye candy to keep you watching for hours. The city of Beirut is known for its extravagant lifestyle and over-the-top nightlife. People in Lebanon party like the world is going to end tomorrow.
There is something about the Lebanese genes that creates gorgeous people from dark features with light eyes to light features with dark eyes. Believe it or not, there are a lot of celebrities in Hollywood that are of Lebanese descent such as Zoe Saldana, Wentworth Miller, Vince Vaughn and Shakira.
Netherlands
Windmills flowers legal and illegal activities and much more are well known in the Netherlands. Did you know that this country offers an endless array of spectacular beaches and some of the world's most beautiful forests? Did you know that it is also home to some of the most beautiful and attractive people on the planet?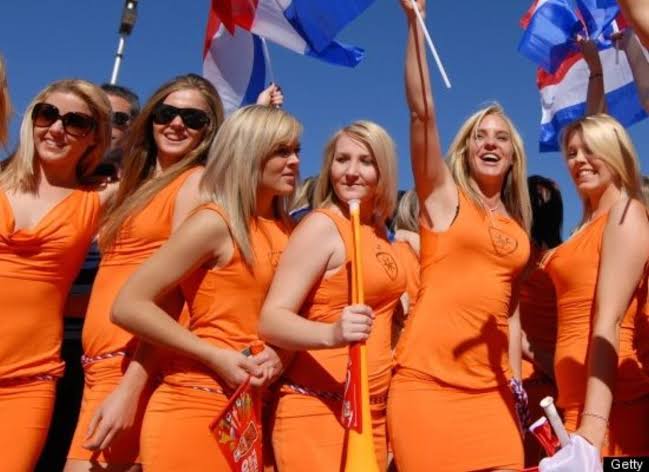 Dutch men and women have a natural beauty about them. It could be the clean air or the European cuisine, but there's something absolutely lovely about individuals from the Netherlands. They exude a natural innocence which is ironic considering their country's reputation for red light districts and drug use.
The netherlands is a fantastic nation to visit because it has everything for everyone and you might even discover someone with whom to share your vacation romance. Yolanda Foster, Gigi and Bella Hadid's mother are all from the Netherlands which is fun. They do really have an inclination for beauty.
What do you think of our list? Are there any countries that you think deserve a spot on this list? Let us know your thoughts.