There are a lot of unexplained phenomenons in the world and one of them happens to be cursed objects. Whether that's a doll that brings death upon its owner or a gemstone that unleashes misfortune on whoever touches it and so we're going to take look at five cursed objects that actually exist.
NOTE: This article reflects a general opinion and not those of its writer.
The hope diamond
This is one of the most expensive and dangerous gems in the world (a 45 carat diamond worth over $350 million). But it also comes with the price of being cursed. It's said that anyone who owns this diamond or even goes as far as just touching it, will have misfortune and death follow them.
The diamond was originally used to adorn the forehead of the statue of Hindu goddess Sida, but when a man by the name of John Baptiste Tavernaire discovered it centuries ago, he decided to pluck it off the statue, steal it and then sell it just to pat his own greedy pockets. Little did he know that the curse was now on him and not long after, he was attacked by a pack of dogs and fully taken out.
Since then, it was stolen sold and passed around many times, while claiming the lives of 13 people who were in possession of it. But if for some reason they survived death, then they had to deal with great misfortune. However, these days, the diamonds is kept sacredly at the National Museum of Natural History in Washington DC.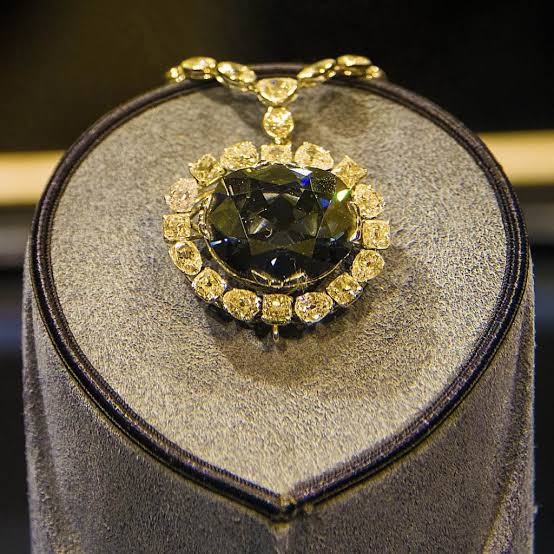 Would you steal the hope diamond if you had a chance?
The destiny ring
A hollywood actor by the name of Rudolph Valentino was the first known victim of this cursed ring. One day while visiting a shop in San Francisco, Rudolph came across the destiny ring and wanted to purchase it, but the shop owner didn't want to sell it to him. He told him the ring was cursed and he should stay far away from it.
READ: The classic Egyptian tale of Isis and the seven scorpions.
However, he didn't listen to the warnings of the shopkeeper and ended up buying it anyways – a mistake which a lot of people would say that he would come to regret. Upon purchasing the ring, his acting career slowly started to take a turn for the worst. All the movies he played in after that did horribly. His health then began deteriorating and by the time he turned 31, he sadly passed away.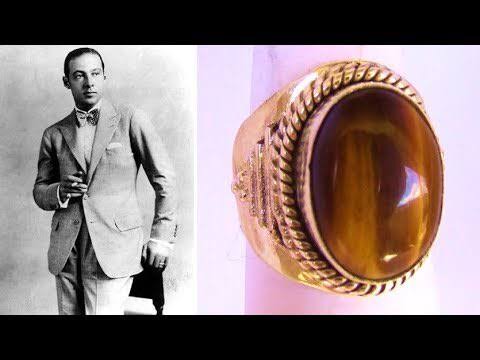 The ring was then put in possession of his lover actress Paula Negri who immediately became ill. She did manage to survive, but her career in Hollywood didn't. Later on, she gave the ring to a singer by the name of Ross Colombo and not long after, he was shot and murdered.
One of Russ's friends Joe Casino got his hands on the ring next and he didn't have much luck either, because he was hit by a truck and ended up passing away as well. By then, the reputation of the destiny ring got out and it was quickly sealed away in a bank vault. But even that facility got a taste of its curse cause since then, robberies started occurring there along with fires.
Letta – the 200-year-old gypsy doll
According to locals, this doll was handcrafted by a Romanian man for his son. However one day, while playing with this doll, the boy ended up drowning. The father then gave the doll to the son of his co-worker and that little boy claimed that Letta would speak to him.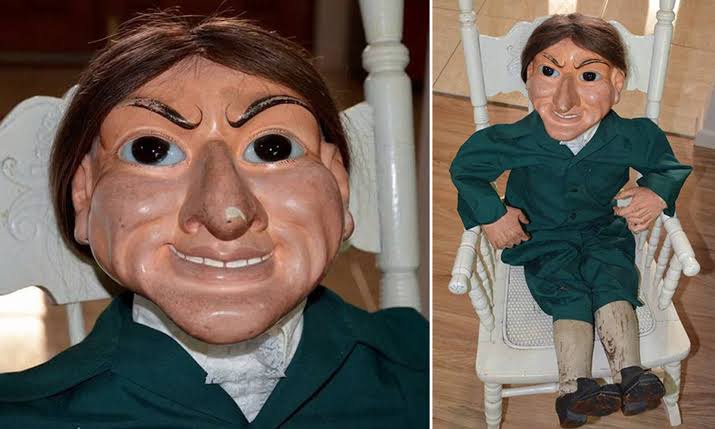 Over time as the doll was passed around from person to person, they would all report that being around it would cause them a lot of grief. Often times becoming depressed and crying without reason. After that, the doll was buried away and then rediscovered again 50 years ago underneath the house by its new owner Carrie Walton.
Now Mr Walton without a shadow of a doubt believes that this doll is cursed as he claims household items shift and lettuce seems to move. Not only that, but he discovered scuff marks on his floors.
The bisano vase
This vase is considered to be one of the most haunted objects in history. Made in the 15th century and casted from silver, it would bring death on whoever owned it. There's no origin story out there as to how it was made, but the earliest records say that it was a wedding present for a bride.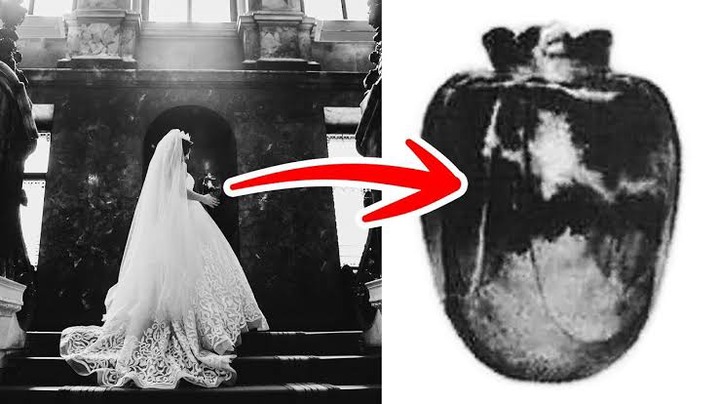 However, on the night of her wedding, she never showed up and that's because later they found this woman murdered with the vase in her hands. From there, the bisano vase was passed down to her family lineage and each time it was given to someone, they mysteriously passed away. The last remaining family members suspected that this vase was cursed, so they decided to hide it in a secret location.
Now centuries passed and everything was peaceful up until 1988 when the vase was rediscovered and inside of it, they found the note that said beware this vase, brings death. Ignoring this warning, the vase was then sold in an auction for over 2 thousand dollars with the first buyer being a pharmacist who mysteriously passed away after three months. Then came the next owner, a sergeant and again passed away after two months.
READ: The story of Medusa, the betrayed priestess of Greek Mythology.
After that, an archaeologist took possession of it and guess what, three months later, he mysteriously ended up dying. By then, the word got out about this cursed vase and no individual or institution really wanted anything to do with it. Now it's not exactly certain as to what happened to this vase after, but one rumor is that it was taken far far away and buried in a cemetery somewhere so that no one could come in contact with it ever again.
The mirror of myrtle's plantation located in Louisiana
It's said that this is the world's most haunted house as it's supposedly home to at least 12 ghosts. However, there's one object in particular that really seems to scare the life out of people and that's the cursed mirror. Legend has it that this mirror is haunted by a mother and her two children who were poisoned by their slave named Chloe.
Visitors claim they see a number of different things when they come in contact with it with some saying that hand prints appear all over it, while others witness drip marks across the mirror. While no amount of cleaning can get rid of it, others have come out saying they saw figures in old-fashioned clothing in the mirror and in more extreme cases, people even said they saw their own corpse in the reflection.
Can you lay your hands on any of these cursed objects? Share your comments below: