Messi Left A Teenage Fan In Despair After He Failed To Show Up For Sunday Training
A die-hard Messi and Barcelona teenager who do not wish to see Lionel Messi leave the club has been left heartbroken after his football idol Lionel Messi refuses to show up for Sunday training session amid speculations he is leaving the Camp Nou side.
Messi was expected to report at Barca's training base to pass the COVID-19 tests early on Sunday.
A picture shared on social media captures the moment a teenager and die-hard Messi fan wearing Messi's jersey was patiently waiting for Messi to show up for the pre season training session but the Argentine wasn't seen anywhere near.
Like the saying goes, an image is worth more than a thousand words, the images shows how frustrated the young man felt after watching other teammates arrived the training ground and after patiently waiting for the Barcelona talisman to show up but he didn't.
See Photos Below: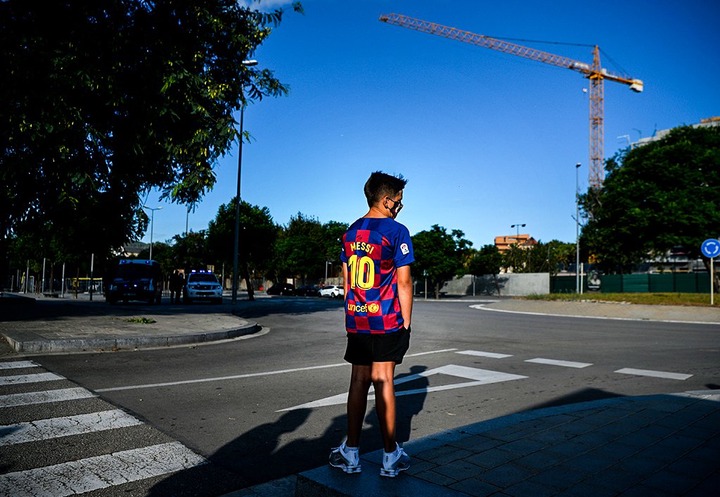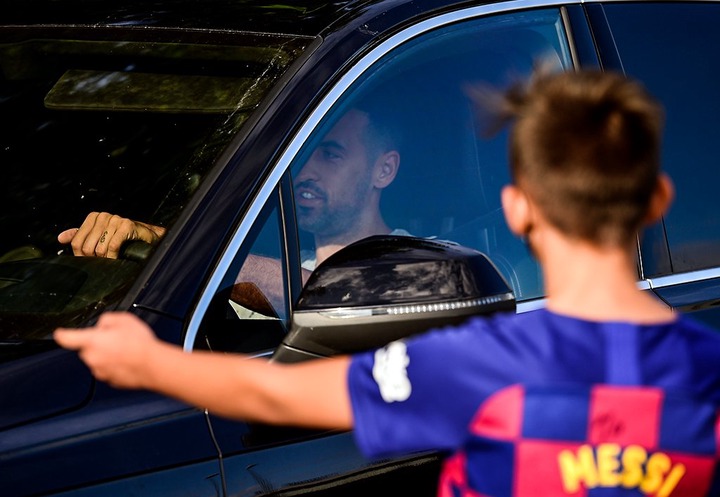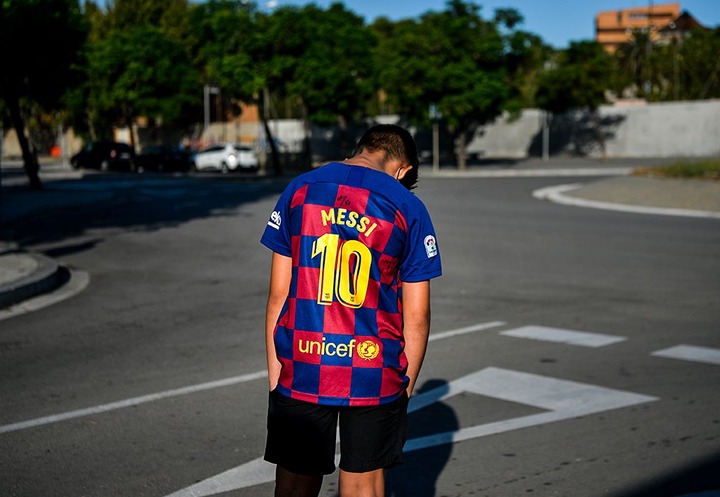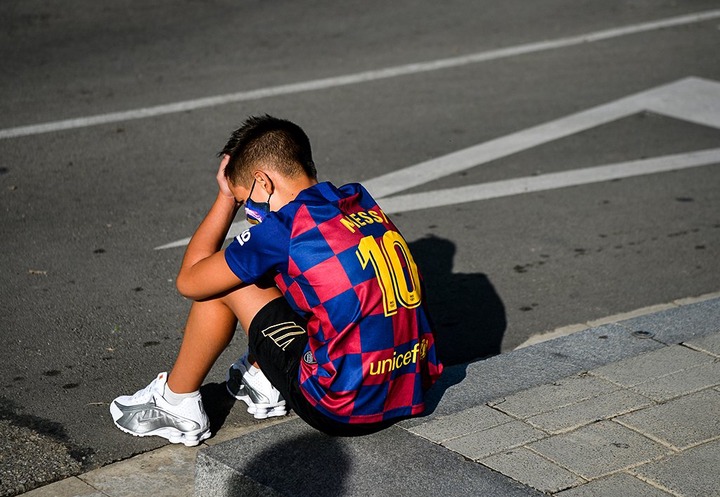 Messi has dominated world newspaper headlines since after the Bayern Munich's champions league humiliations with his exit rumors.
Esporte Interativo's Marcelo Bechler claims that the Argentine has officially informed the club that he's 'no longer Barca player'.
Messi é aguardado neste momento no CT do Barcelona, mas não irá fazer os exames da pré-temporada.

Não vai porque já enviou um comunicado oficial ao Barcelona dizendo que deixa de ser jogador do clube, apoiando-se na cláusula de rescisão unilateral.

— Marcelo Bechler (@marcelobechler) August 30, 2020
According to him 33-year-old is said to be relying on a clause in his contract allowing him to terminate the current deal unilaterally.
Barcelona fans have been protesting since two days now, with the majority of the protesters calling on the president to resign after  Messi's transfer request was made public.
In my own opinion, I don't think Messi is doing the right thing by leaving Barcelona now, he should have waited for other opportunities to leave and not when the team is in its most vulnerable position and has just suffered its worst defeat in Europe. He could have left next season and guided this new Barcelona team.
Latest posts by Wisdom Iwu
(see all)