Many footballers are multi-talented and that has helped them compete professionally in other sports outside football. Luis Enrique ran marathons, Ivan Perisic played professional volleyball and even represented his country, Paolo Maldini also played professional tennis. The list goes on and on. But today, we want to focus only on those professional footballers who hung their boots and then picked up their gloves.
Here are 5 footballers who became professional boxers after retirement from football.
Rio Ferdinand
Ferdinand had a very successful career as a football player. In his 20-year senior career, he won everything a player could win at club level. He currently sits in the English Football Hall of Fame for his contributions to English football during his time, and without a doubt, he is a Man United legend, too. He retired from playing professionally in 2015, and 2 years later, he announced that he was going to become a professional boxer. He immediately got sponsorship from Betfair, and they really helped him with his efforts to qualify for a BBBC license.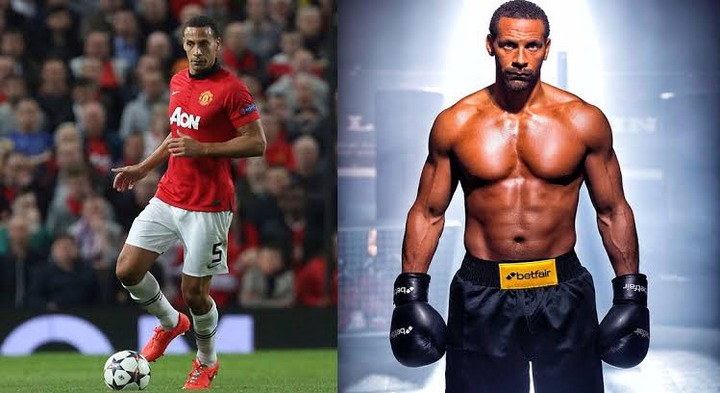 Ferdinand was determined to get his license. He said back then: "I'm doing this because it's a challenge, I've won titles and now I'm aiming for a belt." But unfortunately, he wasn't given the opportunity to actually fight for a belt as the BBBC refused to grant him a professional boxing license. That brought Ferdinand's boxing career to an abrupt end, as he announced his retirement from the sport in 2018, following the rejection.
READ: Football players who were charged for murder.
By the way, in case you are confused, it is indeed BBBC and not BBC. BBBC stands for British Boxing Board of Control. You need a license from them if you are going to be a professional boxer in the UK.
Leon McKenzie
Now, McKenzie did not have anything close to the footballing career Ferdinand had, but he for sure had a much better boxing career. He played professional football for clubs like Fulham, Crystal Palace and Norwich City until he retired in 2013. And the exact same year he ended his professional footballing career, he officially kick started his professional boxing career. He marked his professional boxing debut with a win, and then went on a run of 9 straight fights unbeaten between 2013 and 2016.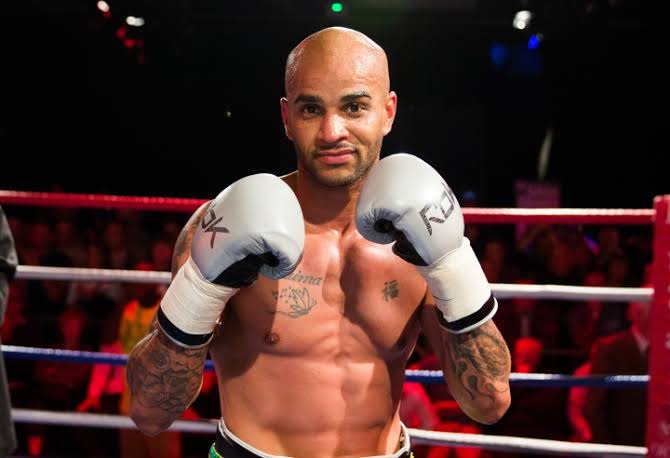 It was a pretty brilliant start to a boxing career for a man who started boxing in his mid-thirties after a long footballing career. Although McKenzie spent 18 years playing football and just 4 boxing, he ended up having a more successful career as a boxer than as a footballer. He never won a major trophy as a footballer, but he won a belt when he beat Ivan Stupalo to win the International Masters super middleweight title.
Curtis Woodhouse
For Woodhouse, boxing was his first love. He even used to go sparring in boxing gyms as a professional footballer, of course, without the coach's knowledge. Also, right from when he was only a boy, he had always said his idols were Nigel Benn and Mike Tyson. The Englishman admitted to being involved in about a century of street and school fights, most of which started with him being racially abused. He then decided to monetize his fighting skill instead of getting arrested for it as he often did in the past. So, he abandoned football for boxing.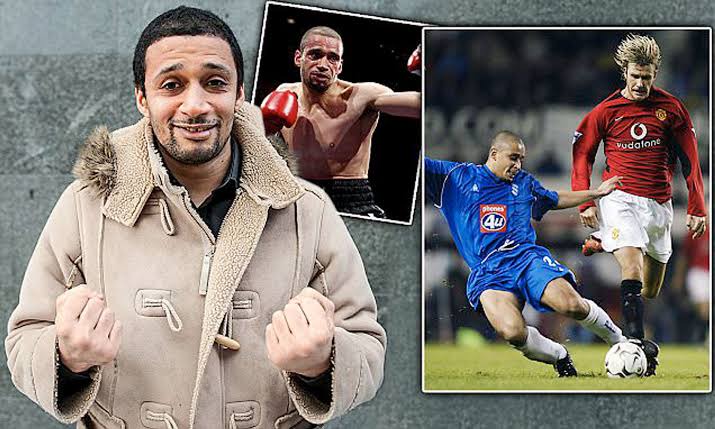 He made his professional boxing debut in 2006 and won the fight on points even though he had no prior amateur boxing experience. After that fight, he went back to playing football, but this time, only part-time as he combined his professional football and boxing careers. Woodhouse went on to win his next 9 boxing matches, staying undefeated for nearly 3 years before having his streak snapped by Jay Morris in 2009. He finally retired from professional football in 2012 to focus on boxing career. He fought for 5 more years and then retired in 2017 with a pretty impressive boxing record of 24 wins and 7 losses.
Visit Newsblenda.com for more updates.
Katie Taylor
Katie is now known all over the world as an Olympic gold medalist in boxing. But did you know that she started as a footballer? And she was so good that she often used to play in the same teams with boys. In 2004, she won the FAI award for Under-19 Women's International Player of the Year. She was part of the Peamount United team which went all the way to complete a treble in 2010. She also played with the Republic of Ireland women's football team at different levels, representing the senior team at Euros and World Cup qualifier games.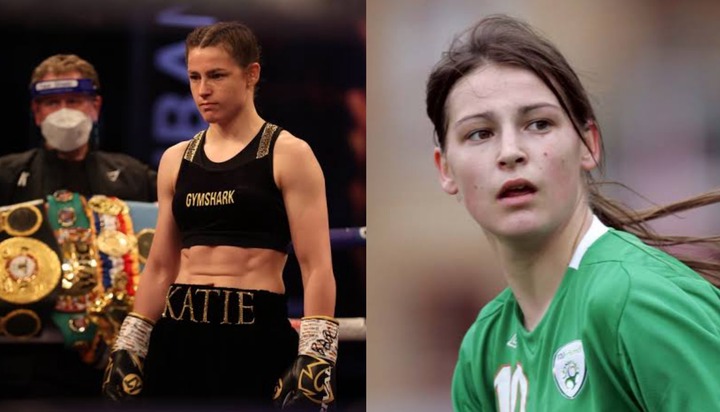 She indeed had a successful career as a professional footballer. So, you know it was not a very decision when she had to choose between football and boxing. Anyway, she eventually decided to hang her boots and focus on boxing where she is enjoying even more success. Apart from her Olympic gold, Taylor has won more than 15 other gold medals in other tournaments. She has been involved in 20 professional fights in her boxing career and still remains undefeated. What a career the 35-year-old is having.
Patrice Evra
Evra is one of the most successful left-backs of his generation, winning 20 trophies with different clubs across Europe including the memorable Champions League with Manchester United in 2008. He retired from professional football in 2019, and since then, he has been involved in different activities including undergoing managerial training, punditry, and some philanthropic work. But very recently, the Frenchman has dropped everything to focus on a new hobby of his, boxing.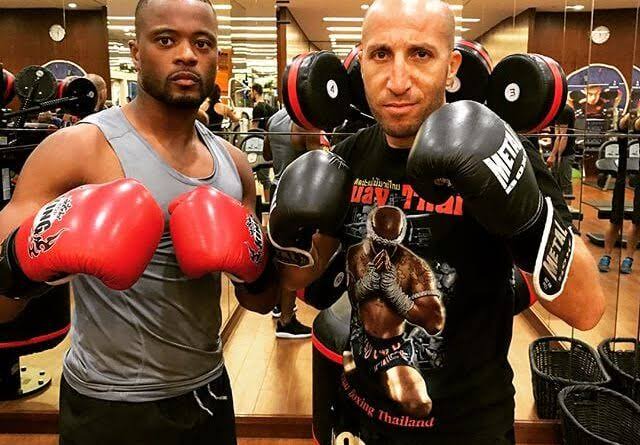 The 40-year-old has been training since he retired in 2019 and now, he is ready to kick start his boxing career. His first fight has been scheduled for the 30th of April at London's 02 Arena, and Evra has said that he is really excited to be participating in his first ever professional boxing match. He also said that he wants to have fun but not without showing how much respect he has for boxing as a sport. Well, that's a really big decision to make at 40 years old, but we truly wish him good luck on his first fight in April. If Evra goes on to have a boxing career half as successful as his football career, he will have done really excellently.
Are there any other footballers you know who have gone on to start a boxing career after retiring from professional football? Let us know in the comments.