Sergio Ramos receives a huge message from Real Madrid star for his future
Former teammate of Sergio Ramos at Real Madrid, Dani Carvajal has talked about the situation of the PSG player and his future.
Sergio Ramos arrived this summer at PSG, but we are yet to see the Spaniard wearing the jersey of the club of the capital. Indeed, injuries are currently ruining the start of the Parisian experience of the Spaniard, who is trying somehow to return to 100%. But Ramos' physical condition would raise more and more concerns, to the point even that his future could be called into question.
Lately, there has been talk of a possible departure of Sergio Ramos from PSG. And even at Real Madrid, his former club, the case of the Spaniard is at the center of the discussions.
Read: Sterling buys Zlatan Ibile an earring as they plan to link up in England (video).
At a press conference on Tuesday, Dani Carvajal spoke about Sergio Ramos case, and he made it known that he will not fail to open the doors of Real Madrid to him if he wants to return: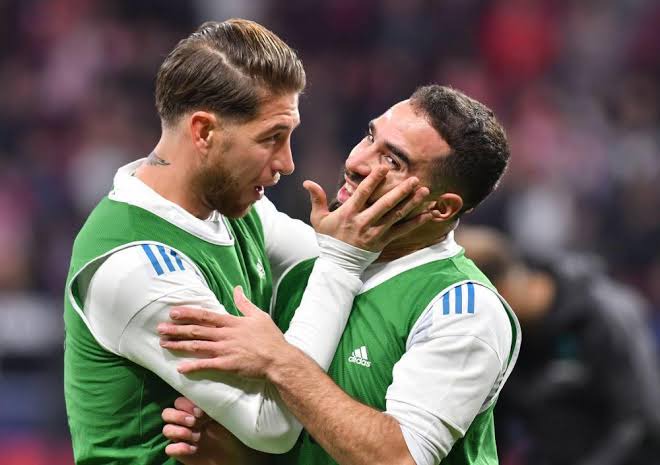 "It is certain that it is the first to want to come back. I don't think some people doubt Sergio's professionalism. I don't think a club like PSG is breaking their contract. I would receive him with open arms."
Latest posts by Law Blessing
(see all)