Photos: Messi suffered "significant bruises" after Sevilla game
The real reason why Lionel Messi got so angry with Brazilian defender Diego Carlos in Friday's 0-0 draw with Sevilla has finally been revealed in pictures.
The Argentine Captain was not just dealing with frustration because of the unwanted result of the game, instead he had to endure the pain inflicted on him by Carlos.
Lionel Messi is that kind of player who does not usually complain in games. He could withstand all kinds of tackles as long as he perceives that the opponent is playing the ball with nobility.
But when does complain, something is definitely wrong. One of such instances occurred in the game against Sevilla, where Carlos took advantage of a clearance to drop his right leg on Messi.
RELATED: Messi sets a record only Ronaldo can break
Messi got visibly angry and pushed the centre-back, who in turn took advantage of the situation to put on a dramatic, simulated display, hoping that this would cost disciplinary punishment for the Argentine.
There's been a bit of argument about the challenge and how much contact Carlos made, but it certainly seems like he did get quite a bit of Messi.
Photographs of Messi's legs during Sunday training session indicates that the defender left significant bruises on him.
See below: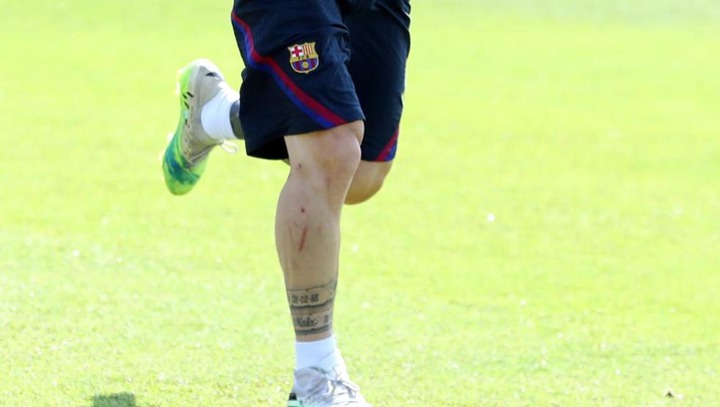 Barça will hope to reduce the gap between co-leaders Real Madrid when they play their next game on Tuesday against Athletic Bilbao
Law Blessing is a skilled writer with loads of experience in the field. Although a freelance Author, he's passionately involved in articles related to sports and entertainment.
Related