Is Kelechi Iheanacho really from Kenya?
It's quite hilarious that this kind of question was chosen as the headline of an article. Who could ever imagine that someone whose name and personality reflects his roots could ever be singled out over identity issues.
Well, this would not have formed a topic of debate if Kelechi Iheanacho did not make himself a theatrical spectacle by his spectacular performances for the Foxes since 2021.
As a huge admirer of the forward, I kind of made it a habit to slide in and check the latest comments about him.
Read: Leicester goal hunter Beats Messi, Ronaldo, as most viewed player on Transfermarket.
Funny enough, I observed that majority of his fans from East Africa strongly believe that Kelechi Iheanacho is from Kenya. See the screenshots below: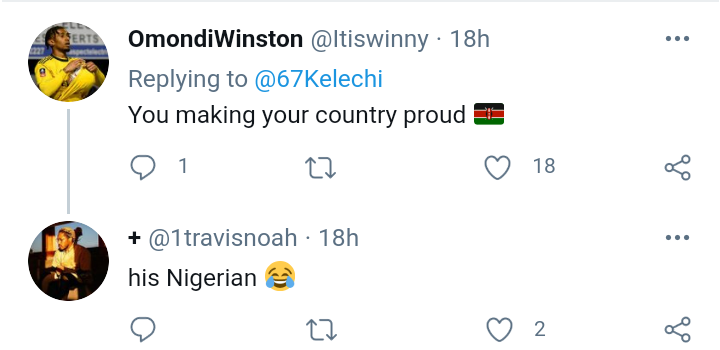 I wouldn't blame these fans for saying Kelechi Iheanacho is their brother, since he's from Africa. But it's kind of crazy for them to assume that he's from Kenya. That is very unlikely!
His name Kelechi Iheanacho is only unique for people from the South Eastern part of Nigeria. Iheanacho simply means "what we're looking for", while Kelechi means "thank God".
To avoid confusion, Kelechi Iheanacho has no Kenyan origin. He's a bonafide indigen of Obogwe, Owerri West, Imo State, Nigeria.
Latest posts by Law Blessing
(see all)