Brazil Vs Argentina 2021 Copa America final: What this game means for Lionel Messi
The highly anticipated Copa America final between Brazil and Argentina (two nations that has consistently produced the finest footballers on the planet) is few hours away from kick-off.
All eyes will be on Barcelona Superstar Lionel Messi, who will be looking forward to winning his first-ever international trophy with the Albiceleste.
The 34-year-old forward has revealed some years back that he would be ready to trade his individual accolades for a Copa America trophy.
Despite his relentless efforts over the decade to lay his hands on an international trophy, Messi has unfortunately lost four of the last finals he appeared in (2007 against Brazil, 2014 against Germany and 2015 & 2016 against Chile).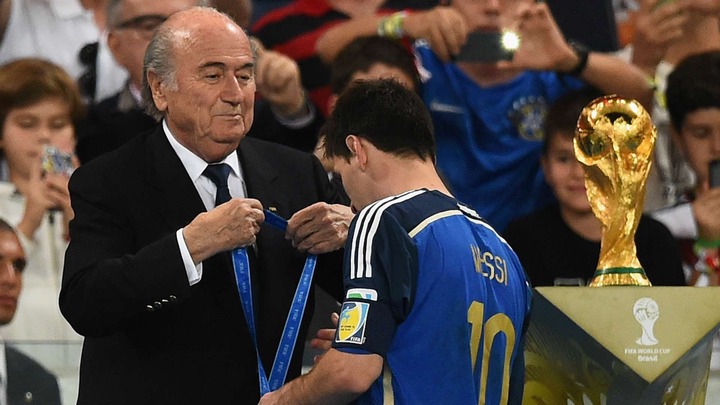 The little magician has played his heart out to reach this current final. He's the leading scorer (with 4 goals), leading assist provider (with 5 assists) and the player with the most MOTM awards.
Related Article: Lionel Messi's six football records that may never be broken.
However, these achievements will mean nothing to him, if he fails to lay his hands on the trophy. But if wins it, the following are bound to happen:
Ballon d'Or Award
Messi was superb for Barcelona at the just concluded La Liga season, which he finished as top scorer with 30 goals. He will likely be the undisputed choice for the 2021 Ballon d'Or award if he adds an international trophy to his individual brilliance. That will be the seventh time of his winning the award, two above his closest rival Cristiano Ronaldo.
Greatest player debate
Aside from Cristiano Ronaldo, Maradona and Pele are two ex-internationals considered by some people to be the greatest of all time, ahead of Lionel Messi.
The reason for that could likely be as a result of Messi's inability to win the International trophy, which the above three players have won.
Messi is arguably the finest player the planet has ever produced, but he will most likely become the undisputed greatest of all time if he wins an international trophy.
Indeed, this game against Brazil will mean a whole lot for Lionel Messi and his fans.
Latest posts by Law Blessing
(see all)