According to his statement on Instagram, Nigeria's poverty and leadership crisis is entirely as a result of unmerited favour. Meaning that most people in the country usually pray to be in an unqualified position.
The on-air personality however urged Nigerians especially Christians to pray for those who are deserving to be in places of authority, only then will the leadership problems be solved.
Related: "Men Should fight for their success, not women" – Omokri
Daddy Freeze penned his message in a photo with the following caption:
"The only unmerited favor we Christians get, is that Christ died for undeserving people like us so we could attain salvation.
"Everything else we MUST work for and EARN!"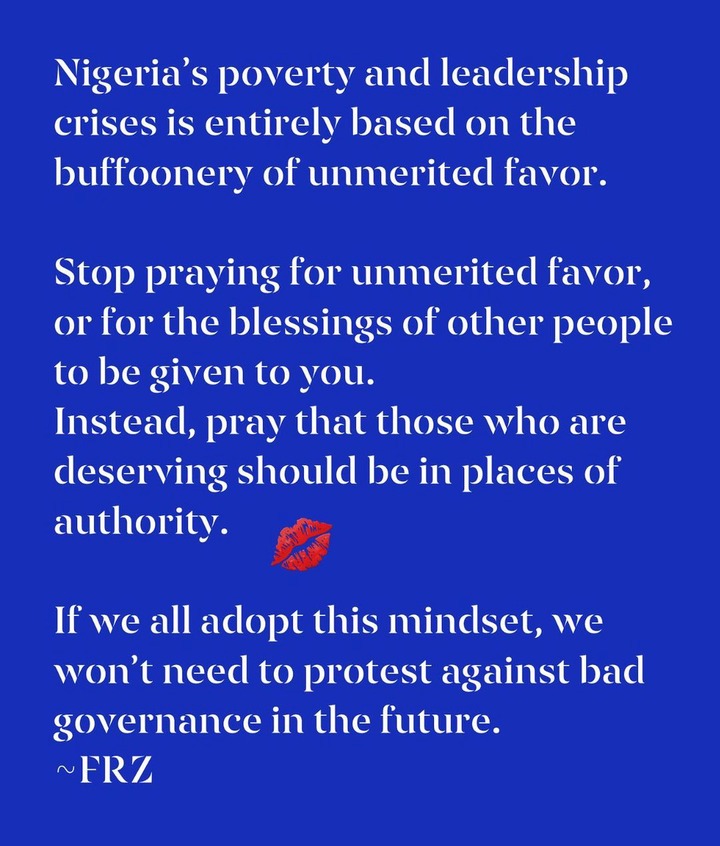 Related: Christmas, Easter and Halloween are all the same, says Daddy Freeze
What do you think about Freeze's statement? Kindly drop your comment below: