"Can our Nigeria president do this?" See reactions after a President saved two drowning women
Portuguese number one citizen Marcelo Rebelo de Sousa has been hailed as a hero after rescuing two women from drowning at a beach in Algarve region of Portugal.
According to a report by The Nation, the 71-year-old President was filmed swimming over the torrential water with lifeguards, in order to save the women who were swept away by currents from a neighboring beach into the bay.
The women's kayak reportedly capsized and they were carried away by the forces of the water. Fortunately for them, their very own leader was on hand to save their lives.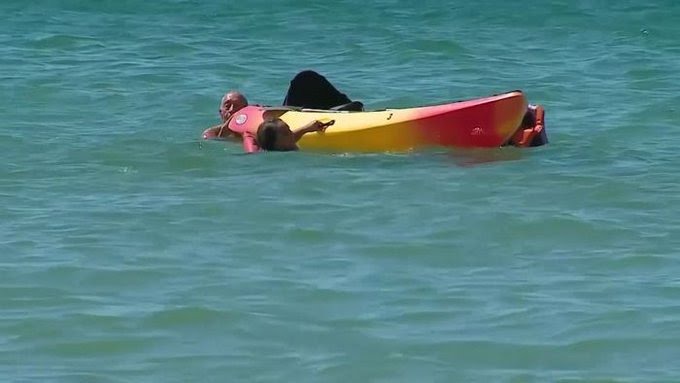 While many people have taken to social media to heap praises on Marcelo Rebelo for his self-sacrificing love for his citizens, some Nigerians however saw it as an opportunity to compare him with their leader.
A tweet by The Nation with regards to this report, have attracted several comments from twitter users. See a few reactions below:
Portugal's president jumps into water, saves two women from drowning (Photos) https://t.co/SpVZiqlYiD

— The Nation Nigeria (@TheNationNews) August 18, 2020
Author's Profile
Law Blessing is a skilled writer with loads of experience in the field. Although a freelance Author, he's passionately involved in articles related to sports and entertainment.