Lagos State Governor Babajide Sanwo-Olu was asked by one of his followers on Twitter to help summarize everything Nigeria's President Muhammadu Buhari said during his speech yesterday evening.
"Sir can you summarize what Mr president said in his speech?? I will be so glad if you could," a Twitter user named herbieeordun asked the Governor.
The Governor didn't waste much time to reply, but his response will be shocking to herbieeordun who was probably expecting a briefing from him.
"@herbieeordun I can't," wrote Sanwo-Olu.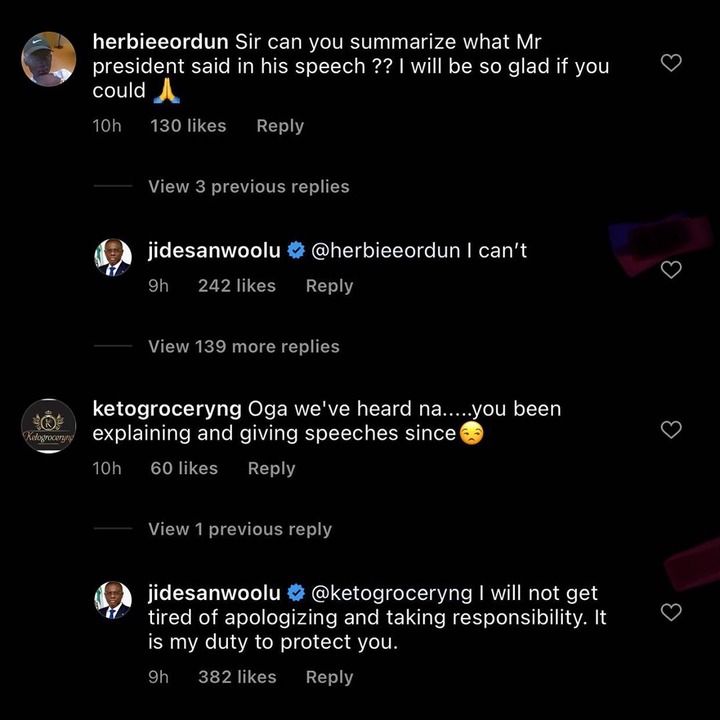 Most people were disappointed after listening to President Buhari's national speech concerning the #EndSARS protest on Thursday evening.
Many were hoping that the president would speak consolingly to those who lost their loved ones during the #EndSARS protest, but nothing of that sort happened.
Sanwo-Olu however noted that he would never get tired of apologizing and taking responsibility for everything that happened under his watch.
Related: President Buhari obviously omitted something from his speech, find out here