Suspected Yahoo Boys have reportedly k!lled two ladies and harvested their private parts in Abakaliki, Ebonyi State.
One of the ladies, identified as Mirabel Ezinne, is said to be the only surviving child of her mother who allegedly gave birth to 10 children. Her pictures have been trending online with her private removed. The girl's hands were tied, mouth sealed before her private part was removed.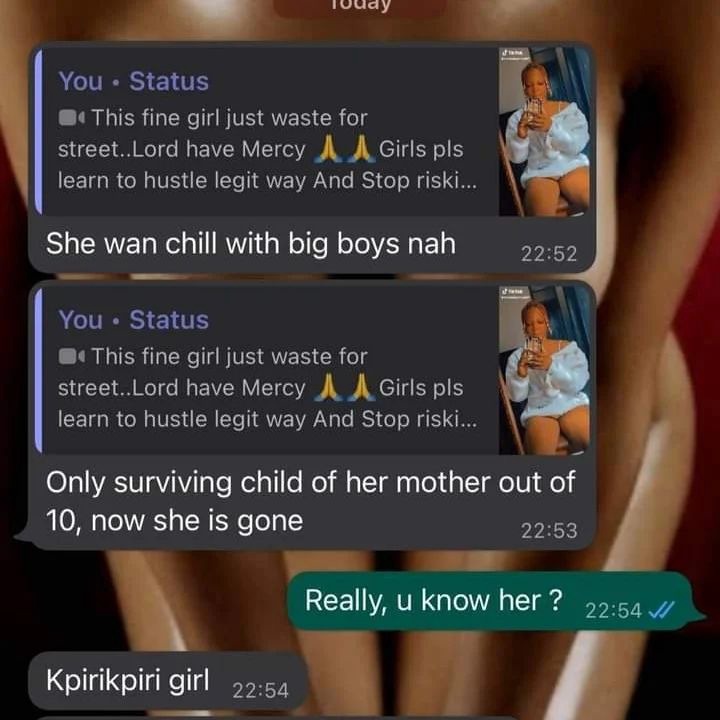 According to reports obtained by Moore Media Africa correspondent, the ugly incident happened in a hotel near G-hostel in Abakaliki. The police are yet to uncover the perpetrators of this hideous crime.
Related: Small girls like us get 10 plots & you are in the house doing nonsense (video).
Meanwhile, her friends and family have been mourning her death on the social media.