#SaveChioma: Another lady allegedly kidnapped and violated in Delta State
Barely one month after the story of kidnap and murder of Iniubong Umoren (a young graduate of University of Uyo), made waves among Nigerians on social media, another lady named Chioma has allegedly been kidnapped in Delta State.
This was recently revealed in a post by a Twitter user named Adeyinka who likely knew Chioma. He wrote:
"@Chiomy_mi has been kidnapped in Delta state. Kindly tag the right people, let's create awareness. Please Let's #SaveChioma #FreeChioma"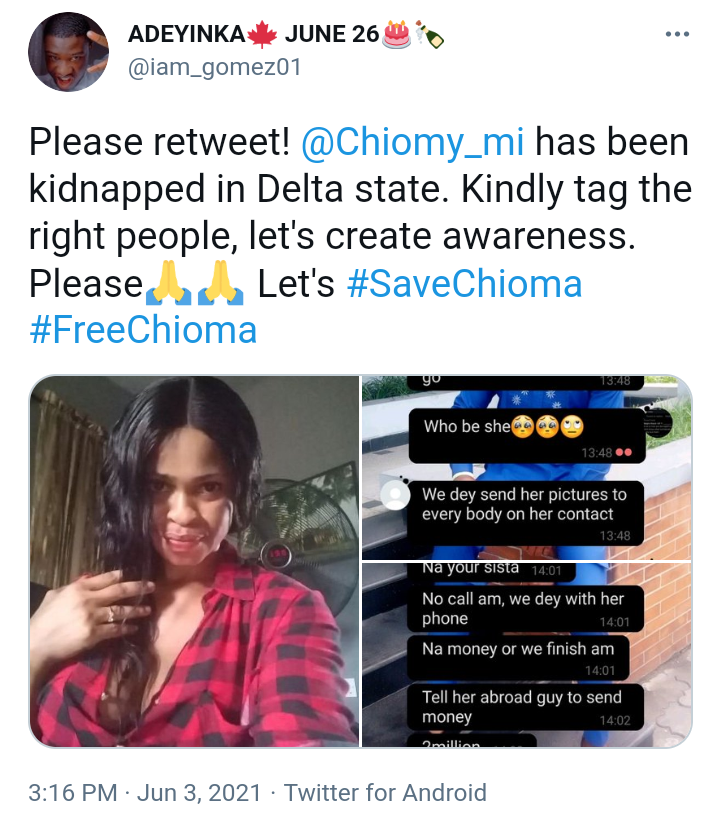 Adeyinka also shared some pictures of the chat between him and Chioma's abductors. Initially he felt it was his friend sending him message on WhatsApp, but later realized it was those who kidnapped her.
#IamIgboToo: The President's threat to us is totally unfair – BBN Tacha says in new video.
The abductors shared what appears to be a lewd photo of the girl and alleged that they touched her. They further threatened to finish her if her people especially her boyfriend abroad refuses to pay a ransom of 2 million naira.
See below: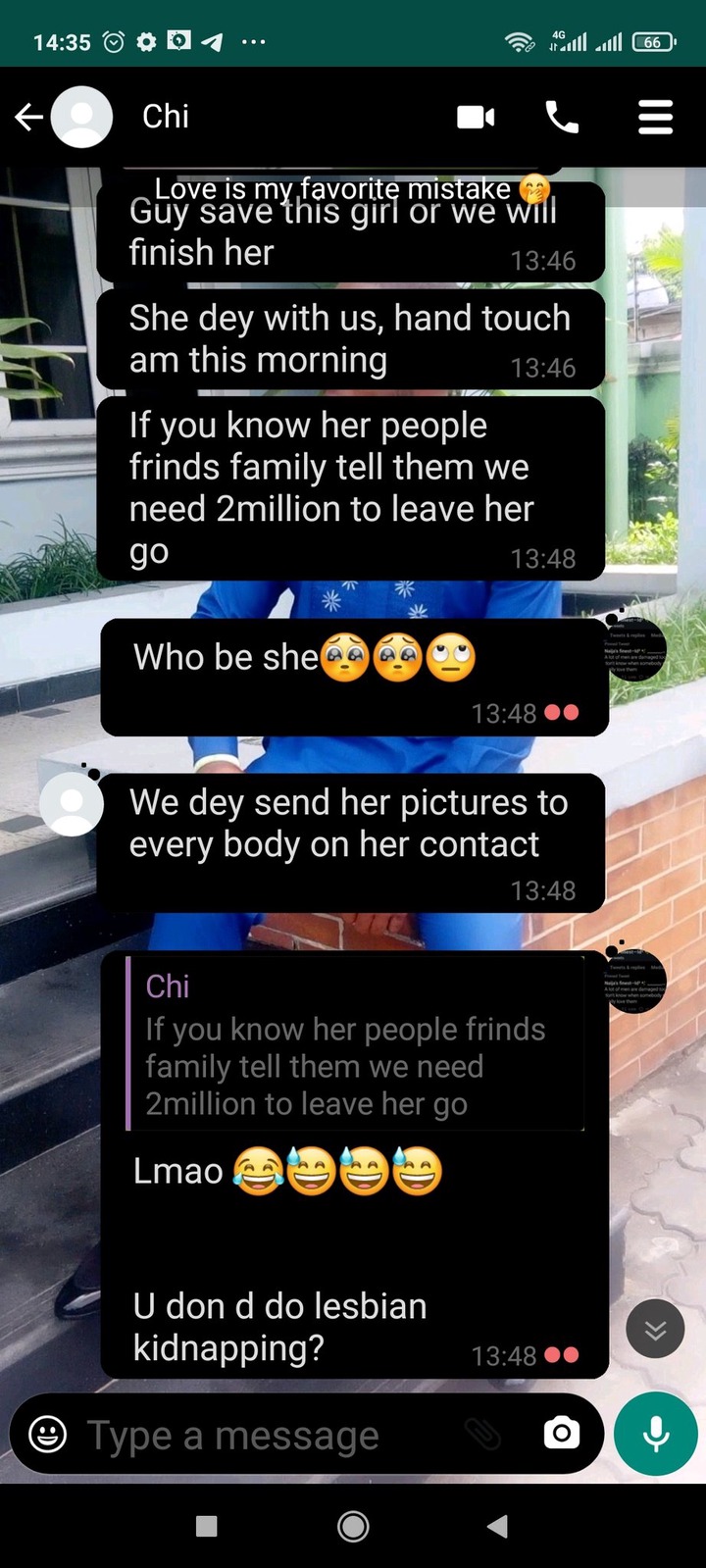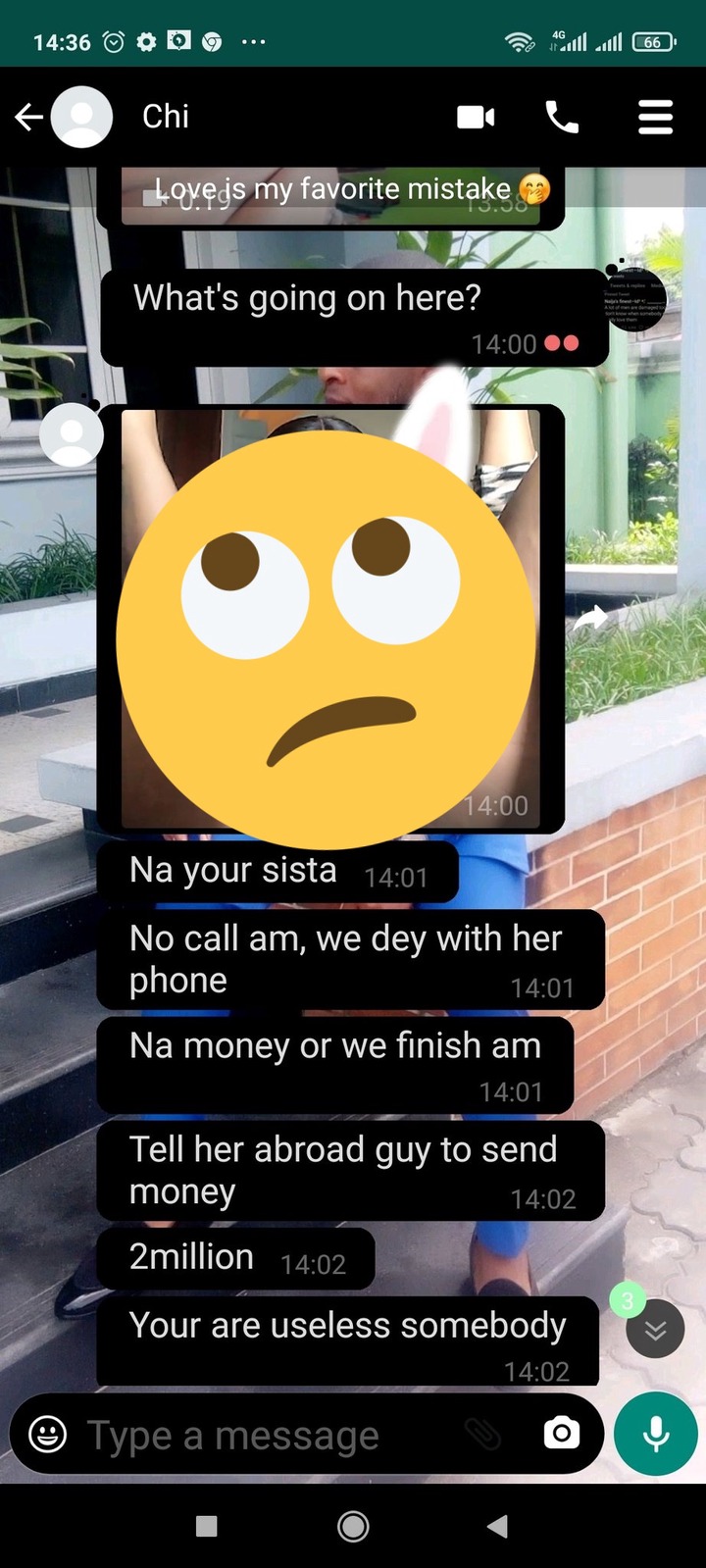 Meanwhile, Chioma or @Chiomy_mi on Twitter, was last seen on social media on Wednesday June 2.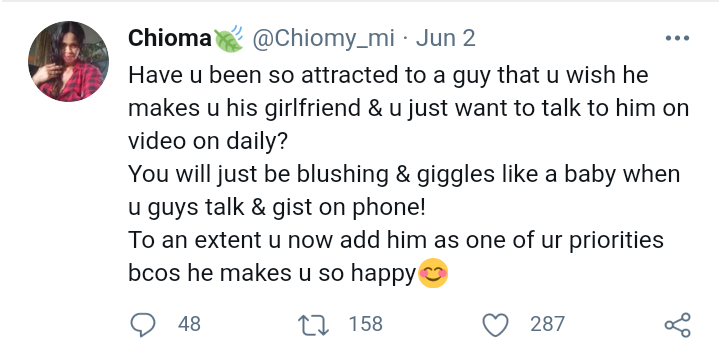 Latest posts by Law Blessing
(see all)