Before it was MMM And Now Pennywisewealth Has Scammed Many, To Take Legal Action, Do The Following!
Pennywise wealth management has absconded with millions of dollars invested by it's users.
They made people believe that they are for real, they did so just to get people to trust them and invest their money with them.
However, a lot of people doubted it initially because of the past experience millions of people had with MMM, so the company introduced Google 2 step verificationa just make to gain people's trust and confused them into believing that their security is tight, and It worked for them. People invested heavily because they felt is genuine hence pennywise is partnering with Google two times verification.
As an investor,You are only allowed to invest from $100 to $100,000 and any investment below $100 is not acceptable.
Unlike MMM, pennywise offered 2% interest rate for any investment from $100-$9000, and 10% interest rate for $10,000 investment and above.
So this means that an investment of $100 will give you up to $2.22 on a daily basis and an investment of $1000 attracts $30 on a daily basis. So people felt it was genuine and invested heavily with hope that their investment in safe hands.
Before they absconded with people's hard earned money, they impose a compulsory $50 management fee to their over 25,000 users and mandated them to pay it under 48 hours, saying that the fee is a yearly thing.
And all this money are to be paid through Bitcoin.
After receiving the management fee they deleted their website and is more than two weeks now.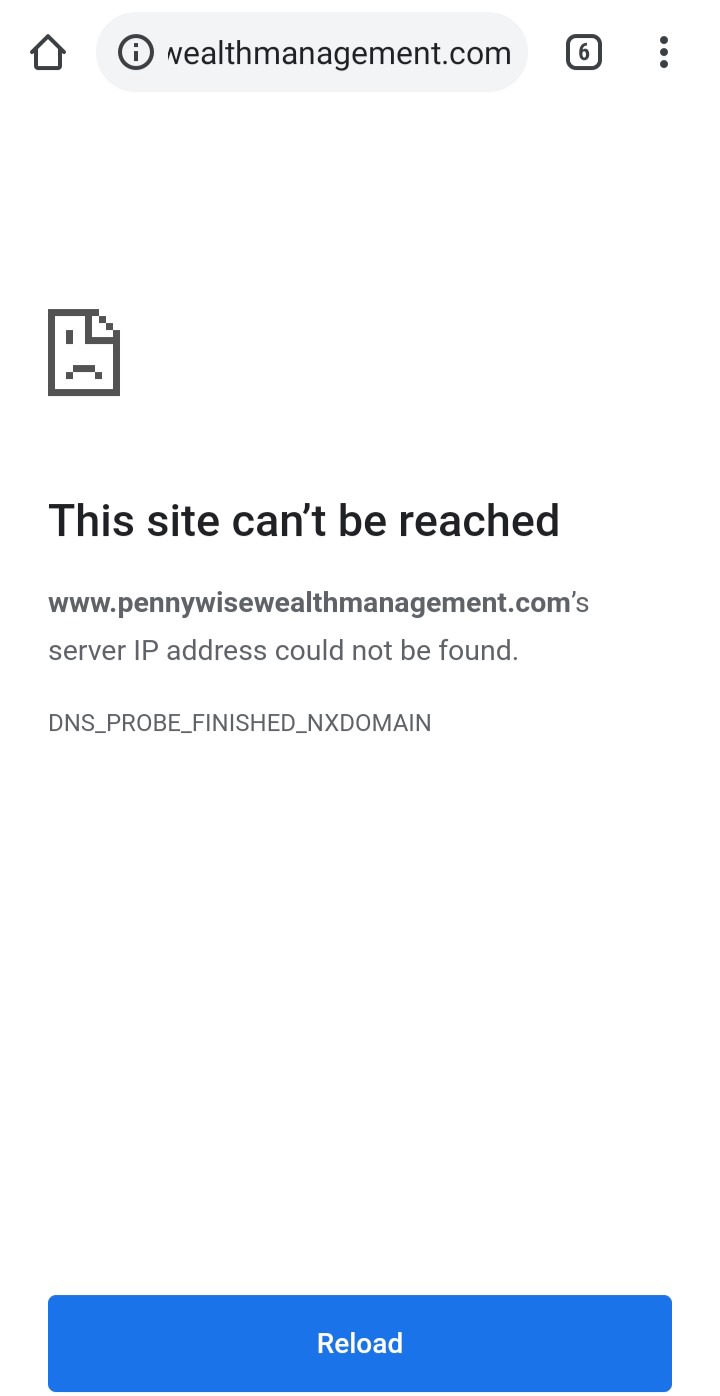 At first their reasons was that they were upgrading their website and begged people to exercise some patients with them, they claimed they will be back before two days and they never did and is more than two weeks now and they are nowhere to be found and with all their social media accounts deleted.
This Ponzi scheme has done more harm to us than good.
Many people wonders if this is a new legal way to scam people of their money? I know alot of people who died when MMM defrauded millions of people especially Nigerians their Money.the world did nothing, those people walked away free.
Is Google involved in this scam? I asked because people trusted pennywise wealth management company because of Google's involvement.
We can't continue to allow this to keep repeating itself, we can't keep watching this crimiminals walk free after defrauding people their hard earned money.
They need to be investigated, they need to be fished out, they need to pay…say no to Ponzi scheme.
The only way to get Justice is when we take actions, so I urge all the victims to do the needful by reporting this group of scammers to the appropriate authorities.
Take the following steps:
The federal bureau of investigations (FBI) are fully aware of this internet fraud and has recently provided a complaint referral form where all fraud victims are advised to come forward and make a formal complaint/FBI.
Fraudsters are leveraging fear during the #COVID19 pandemic to steal your money. Requesting payment in cryptocurrency, such as bitcoin, is a quick way for criminals to gain access to your funds, with no way to recall the transaction. Report #fraud to https://t.co/MWss57C5gI. pic.twitter.com/Cda6B4HM17

— FBI (@FBI) August 30, 2020
So if you are one of the victims please click on this link ic3.gov to report pennywise wealth management.
When you open the form please provide them with accurate information, make sure that you fill those places that are marked with a red star.
Note: please do not use the link if you are not a fraud victim, reasons is that there are serious consequences to false information, it could make you subject to fine, imprisonment, or both. (Title 18, U.S. Code, Section 1001).
Please share this piece of information on your social media accounts so that other fraud victims can see this.
Wisdom Iwu can be found writing, designing and developing all sorts of great content. A freelance writer, thinker and lifelong learner with an ongoing curiosity to learn new things.
Related