A man identified on Twitter as Flairman_ has shared some important information regarding certain areas in Lagos where unscrupulous individuals are mostly encountered.
According to him, those areas are hotspots for robbery, kidnapping and killings. It is not advisable for one to use those routes especially at night.
He wrote:
"Jibowu, Ojota, CMS, Ojuelegba are all hot spots for robbery at late hours and they will hack their victim to death without remorse.
"If you are driving hit anything that crosses your part after 10p.m and don't look back and if you are walking (God safe you)."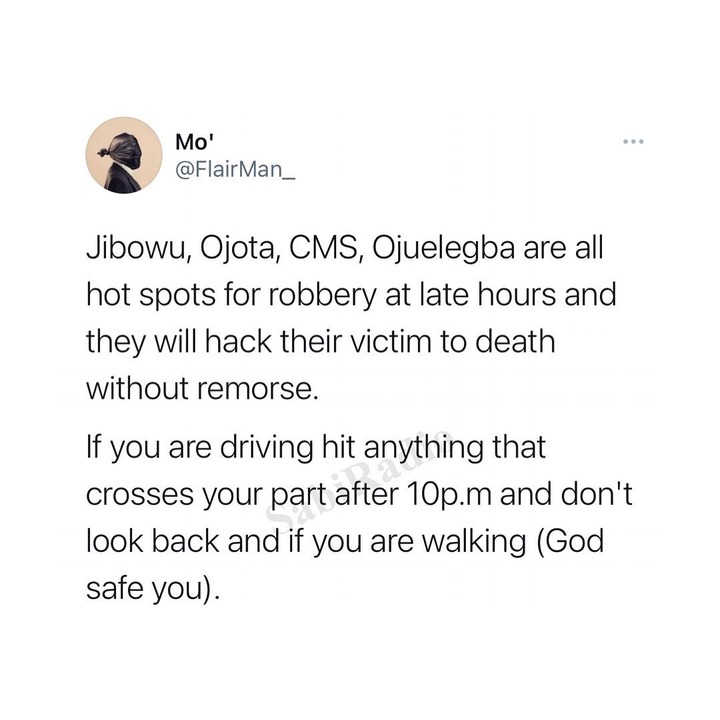 Another person also added more names to the list of dreaded areas in Lagos.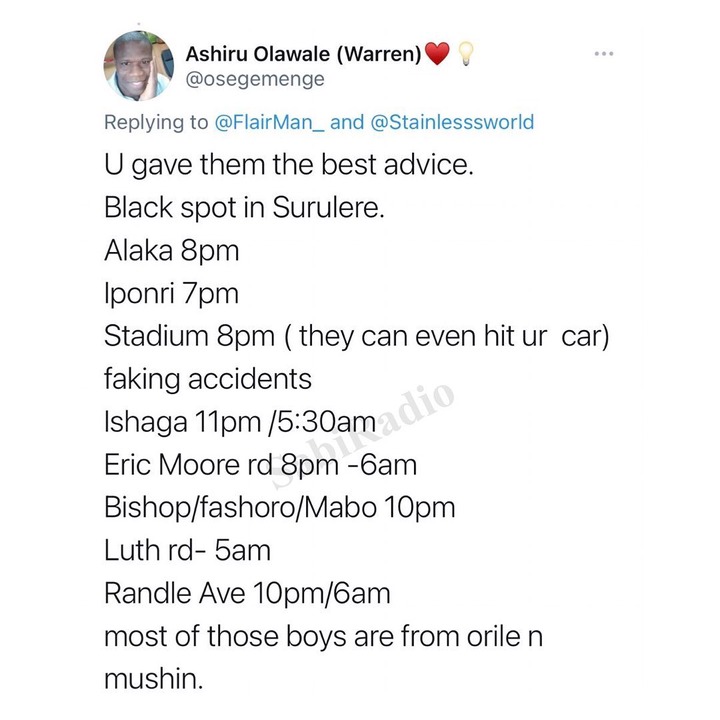 Please be careful of those areas of you reside in Lagos. A word is enough for the wise!
Related Article: Men and women bathe naked in a river, as popular Anambra prophet performs money ritual (Video)