Hibaaq, a wife from Jowhar, Somalia has taken to social media to narrate her painful experience when her husband forcefully tore open her genitalia.
The woman revealed that she was infibulated (a partial or total removal of the external genitalia. In Somalia, the vaginal opening is also often sewn up) when she was 8 years old. When Hibaaq got married, she "wrestled" with her husband in bed for some days just to get her opened, but blood just poured out without any success.
They visited a doctor who advised that she should have a surgery to open her small hole so that she could perform intercourse with her husband without pain. But shockingly, her husband refused, threatening to divorce her if she doesn't allow her to forcefully open up her private part.
Out of fear and shame for her family's name, she allowed her husband to have his way. But the experience was excruciating. Hibaaq alleged that she "was passing urine uncontrollably for two months."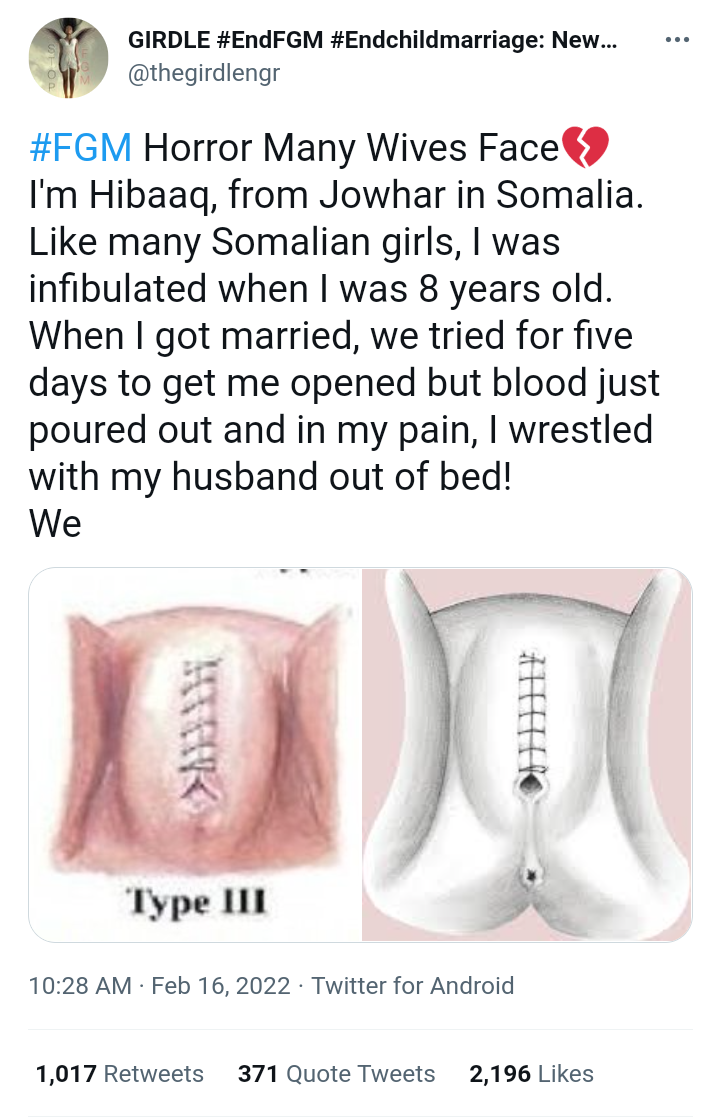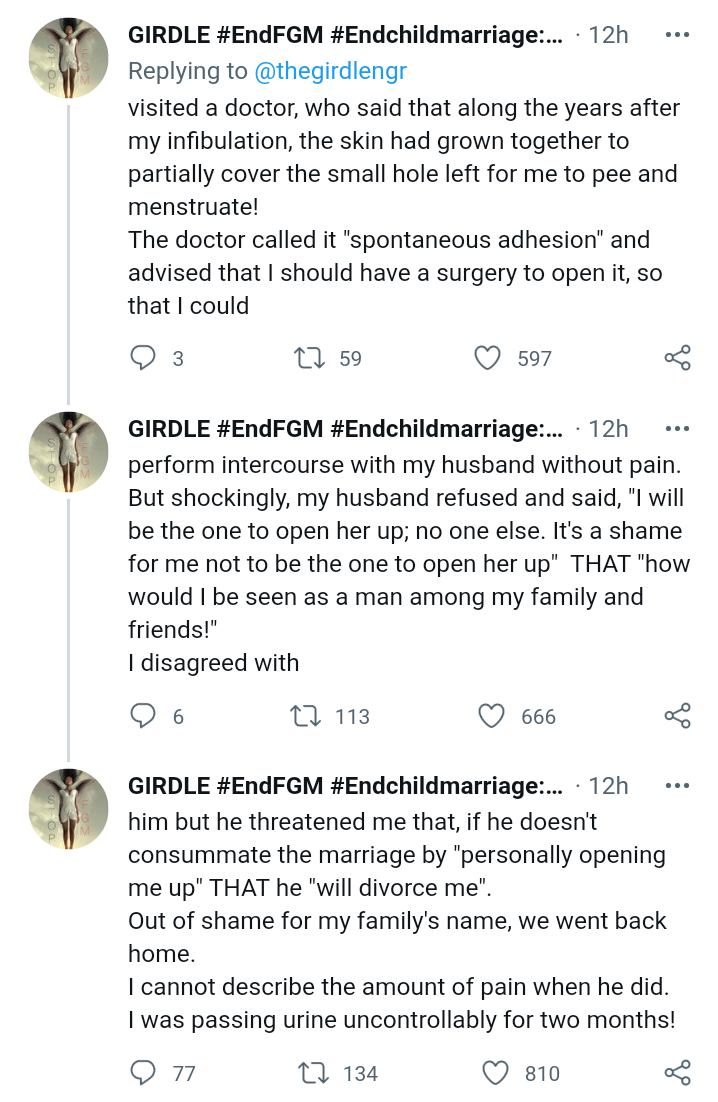 #SayNoToFemaleGenitalMutilation.
Visit www.newsblenda.com for more.