5 UNIUYO Students Arrested by Landlord Over Missing Plantain
5 students of the University of Uyo (UNIUYO), Akwa Ibom, were allegedly arrested today, Tuesday, March 29, in connection with their landlord's missing plantain, Newsblenda reports.
They were allegedly arrested on the orders of their landlord who had reported them to the police.
One Saviour Udoh, a business man in Uyo, revealed that he has succeeded in securing bail as surety for the five (5) students, and further thanked the university's Dean of students affairs, for his swift response, the SUG president & vice for their support, presence, and solicitations.
Read Also: BBN Queen twerks up a storm in new video (WATCH)
He made the revelations on his Facebook page.
See Post Screenshot Below: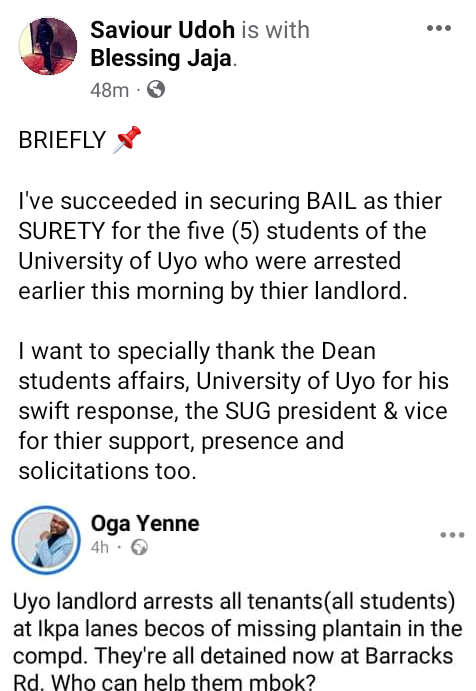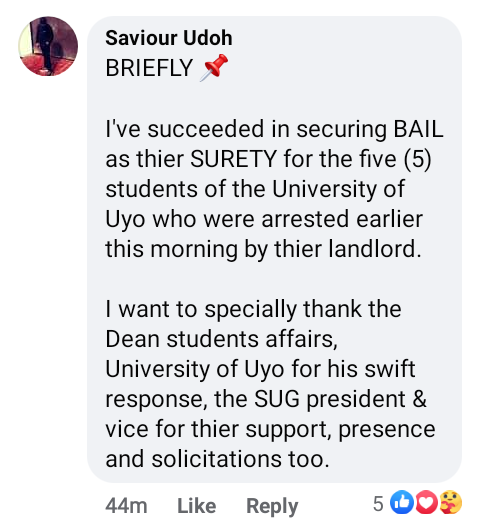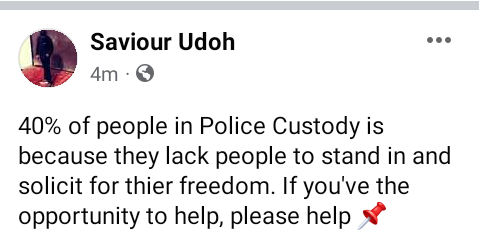 Visit: Newsblenda.com for more trending headlines