Read Omokri's response to a man who labeled Igbos as theives
Renowned political activist, Reno Omokri has provided a sweet response to a social media user who labeled the Southeastern tribe of Nigeria as thieves.
Following Omokri's advice for his followers to "study the Igbo peoples of Nigeria" so as to be wealthy, a tribalistic Twitter user named ATTAH OF IGALA wrote:
"Baba, make we hear word, study the Igbo Bawo? The truth is no other tribe would wanna do the things the igbos do for money… Armed robbery, kidnapping, ritual, 419 etc just name it."
It didn't occur to Attah that criminals as well as good people could come from any tribe and tongue, this Omokri pointed out in his sensible response to him.
He wrote on Twitter:
"Let us face facts. The biggest thief in Nigerian and world history is Sani Abacha. He is not Igbo. The biggest alleged 419 is Hushpuppi. He is not Igbo. Wadume the Kidnapper is not Igbo. There are good and bad in EVERY tribe!"
Read the full details in the image below;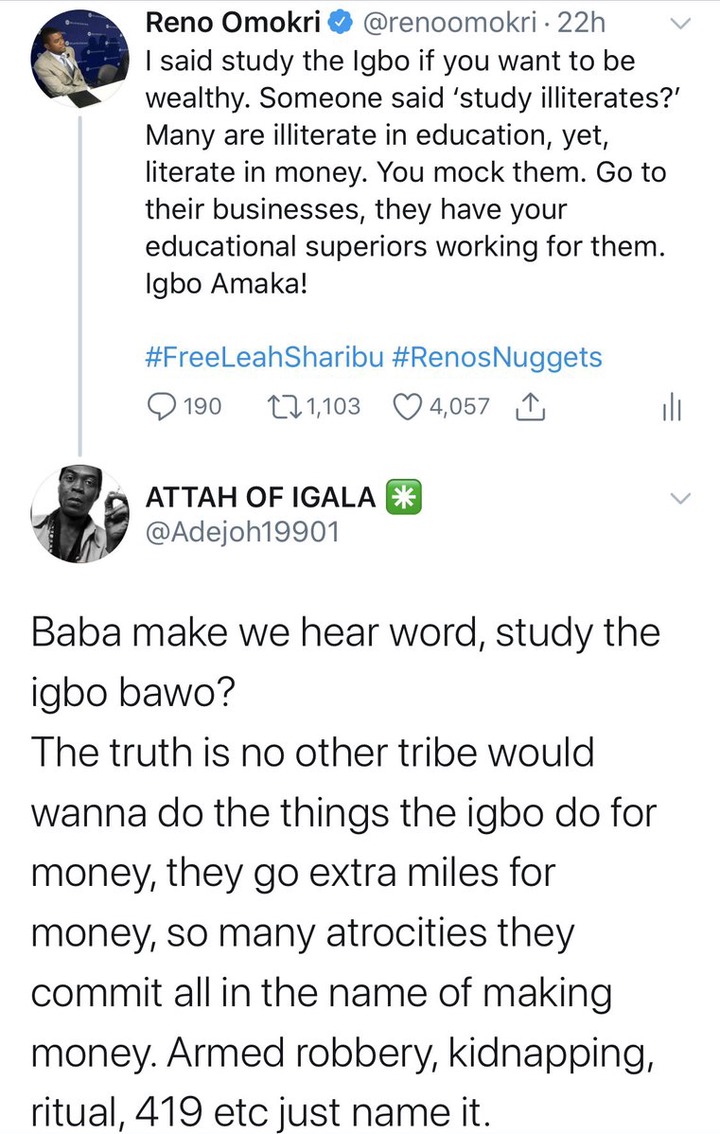 What do you have to say about this? Please leave a comment below:
Author's Profile
Law Blessing is a skilled writer with loads of experience in the field. Although a freelance Author, he's passionately involved in articles related to sports and entertainment.