People left in shock as Pope Francis Instagram account appears to like another model's racy photo
People have been left in shock after the Instagram account of Pope Francis appears to like another racy image of a model.
Margot Foxx, an Instagram model recently posted a screenshot of what appears to be the account of the 266th Catholic Pope, liking her x-rated picture.
"Hey thats me," she wrote. "The pope liked my picture that means i'm going to heaven."
This is not the first time this kind of thing has happened. Back in November, the Pope's account appeared to also like a racy picture of a Brazilian model named Natalia Garabotto.
Photos: Laycon receives an award as sickle cell ambassador
The 27-year-old celebrity even took to her page to joke about the pontiff's verified account liking an image of her standing at a school locker with a white crop top and a skirt barely reaching her behind.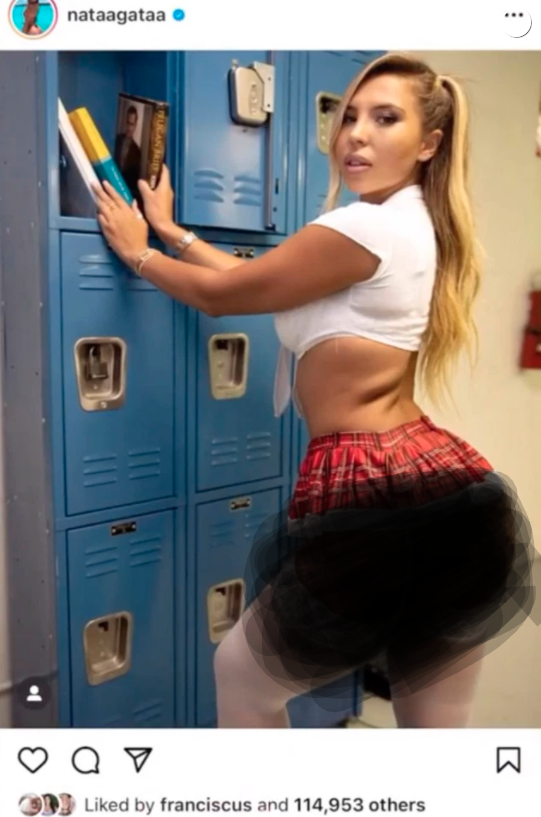 She wrote:
"My mum may hate my ass pics but the Pope be double-tapping."
Meanwhile, the Vatican has denied such claims, stating that it was asking Instagram for an explanation as to why Pope Francis account appeared to like lewd images.
"We can exclude that the 'like' came from the Holy See," they maintained.
Latest posts by Law Blessing
(see all)