A unidentified man has asked for some counsel on how to handle a very complicated marital issue. The man alleged that his wife flirts with an unknown guy on Facebook and they usually chat each time the husband leaves for work.
According to him, his wife spends regularly on the his social media lover, she even takes excuses to do so sometimes. Their romance persisted up to the point where both agreed to meet physically to have relations.
RELATED: Watch the reaction of a beautiful lady when she was asked to pay for takeaway at a restaurant
The woman was allegedly told not to have sex with her husband prior to the D-day and she accepted and continued to give the man excuses without knowing that the guy she has been flirting with all the time is her husband.
Read the story below: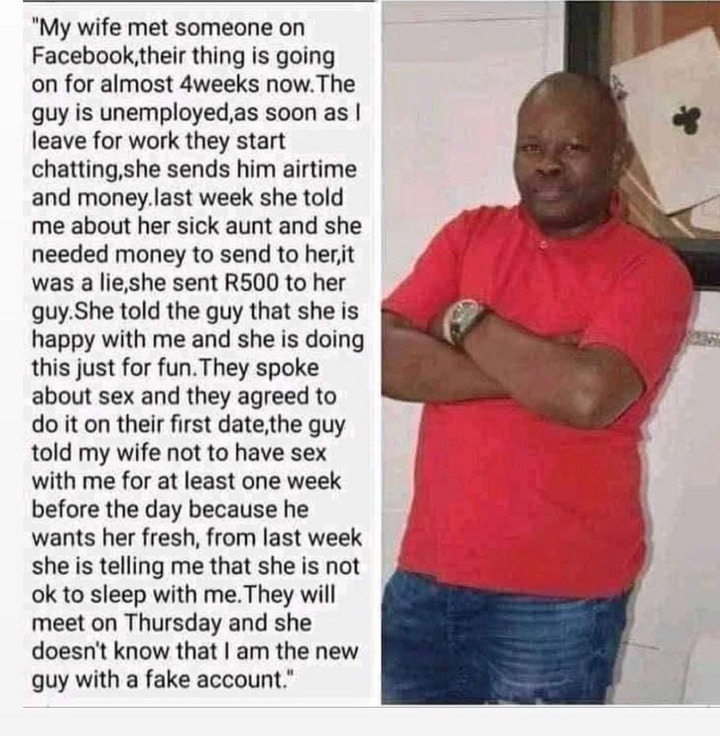 What could you possibly advice this man to do? Share your comment below: