Netizens on Instagram has taken it upon themselves to to drag a lady over her birthday photo shoot. In the photos uploaded by a Facebook user named Duchess Ima, the girl could be seen wearing a short and seductive outfit that barely covered her body.
One of the talking points of this lady's outfit is her underwear which she intentionally put on display on different positions during the photo shoot. See images below;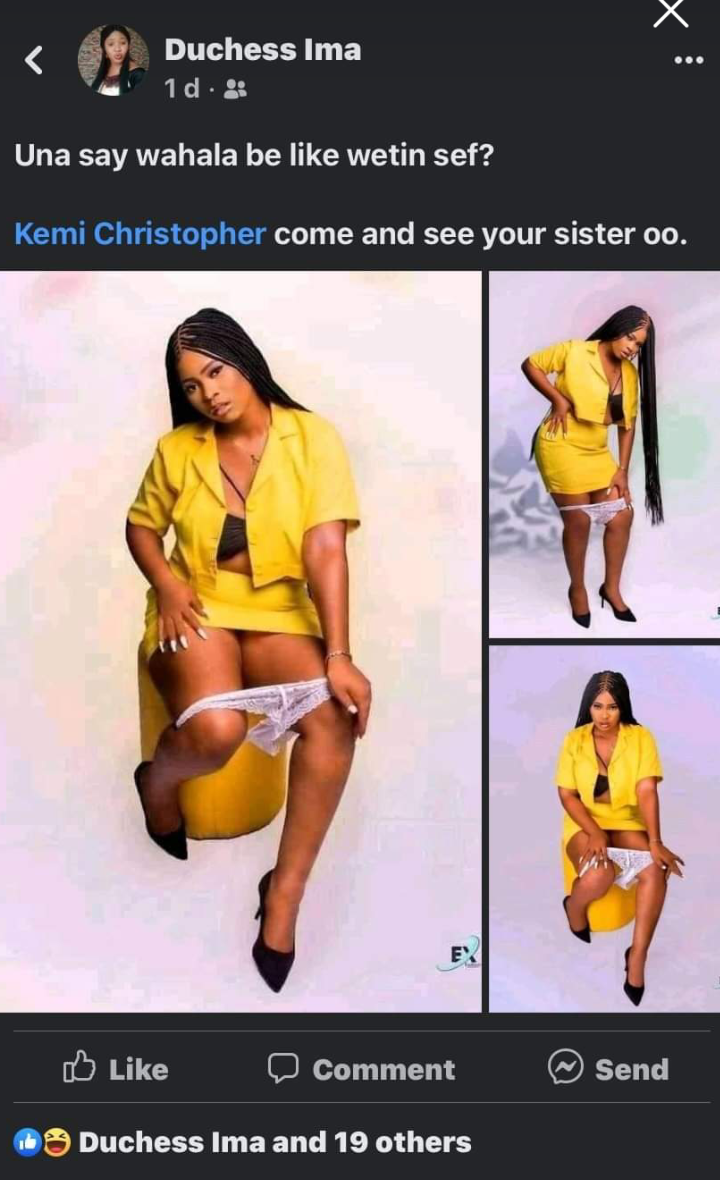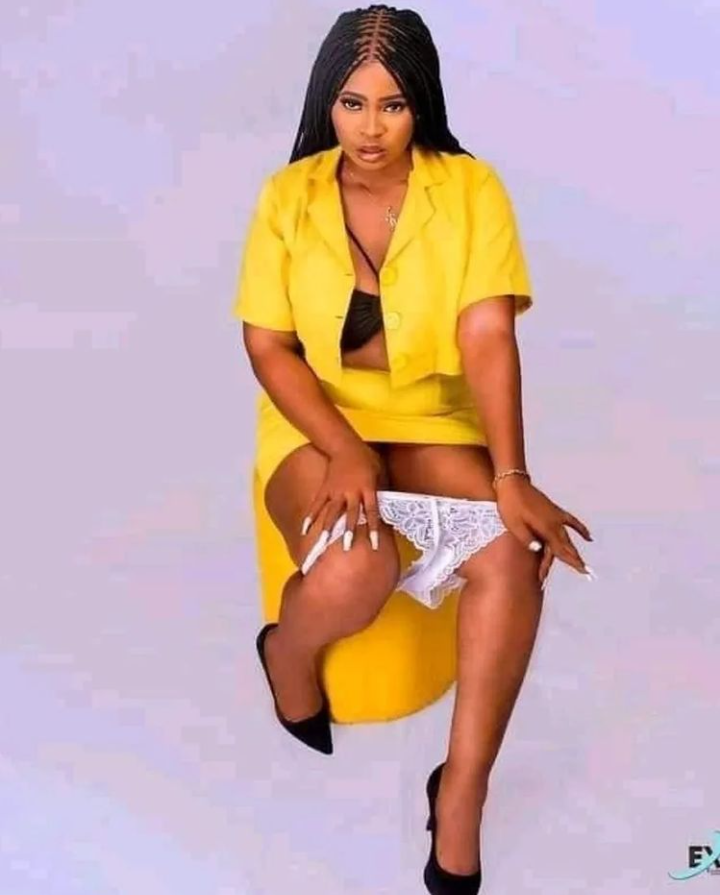 These photos has however generated several comments as people attacked the girl for advertising herself in a racy outfit.
Viral video of a woman harassing a bouncer during a wedding ceremony
Read the comments below;