When looking at what is considered beautiful around the world, it gives new meaning to the saying, "beauty is in the eye of the beholder." From extreme surgeries to tribal body modifications, the standard of beauty is vastly different throughout many cultures.
Let's a look at how women's beauty standards differ around 10 countries of the world.
Japan: In Japan, women believe that their skin is the key to beauty. This is why you can be in Japan in the middle of the summer and see women covered from head to toe to protect their skin. In Japan, skin that is fair and clear of blemishes is considered the most desirable.
Skin tone is associated with social class and if you have dark skin, you are considered to be from the working class. Women in Japan are also known to consume collagen rich foods like beef and tendons in order to fight against wrinkles.
Iran: Iranian women are born with naturally thick hair and sometimes even unibrow threading eyebrows, but still leaving them thick is very common here. There has been some influence from Western culture as plastic surgery has become very popular in Iran.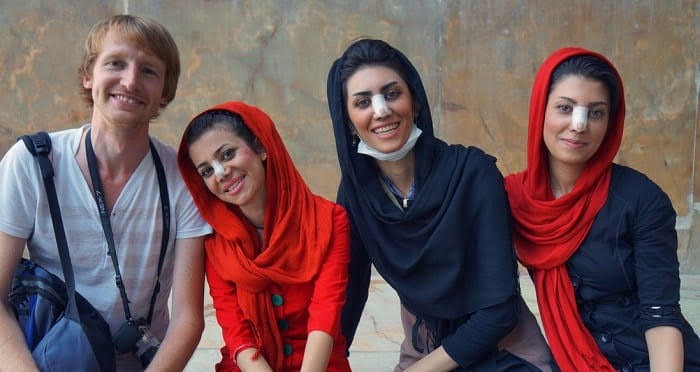 (Photo credit: AriaMedTour)
Nose jobs are the most common surgery in Iran and wearing the bandages from a nose job has become somewhat of a status symbol. Young woman who haven't even had nose jobs will spot the bandages and girls who have will wear the bandages longer than needed.
New Zealand Maori: The Maori are the indigenous Polynesian people of New Zealand and have a rich and interesting culture. Maori men and women have been using face tattoos or facial moko to enhance beauty, show social status and show personality.
For centuries, no to facial moko are alike and women usually have a less extreme version than their male counterparts. Maori women usually get facial moko on their chins and they believe this defines and flatters the face, draws attention to the eyes and can even correct facial flaws.
Brazil: Brazilian women embrace their curves and natural beauty because it can get so hot in Brazil. The women have adopted a less-is-more mentality when it comes to makeup. Instead they focus on having beautiful skin and will go to great lengths to attain it.
Brazilian women go to the dermatologist once a month and even take home sand from the beach to scrub off and soften their skin. A good bum is also a necessity as women in Brazil are known to flaunt their bums in thongs and bikinis.
France: French women are known to have a very lazy, fair attitude towards beauty and believe that Western women try too hard. Instead of working out, women and friends prefer to just watch what they eat, but they don't deprive themselves when it comes to makeup.
They also adopted the less-is-more mindset and will leave their face bare, but wearing red lipstick is a staple here. Skincare is huge amongst French women. They stay out of the sun, drink tons of water and love doing DIY masks with the main ingredient being olive oil.
Kenya Masai tribe: The Masai tribes of Kenya have been using the body modification process of ear stretching for centuries. Not as popular as it once was especially with Maasai men. Ear stretching is a religious ceremony and shows status and beauty.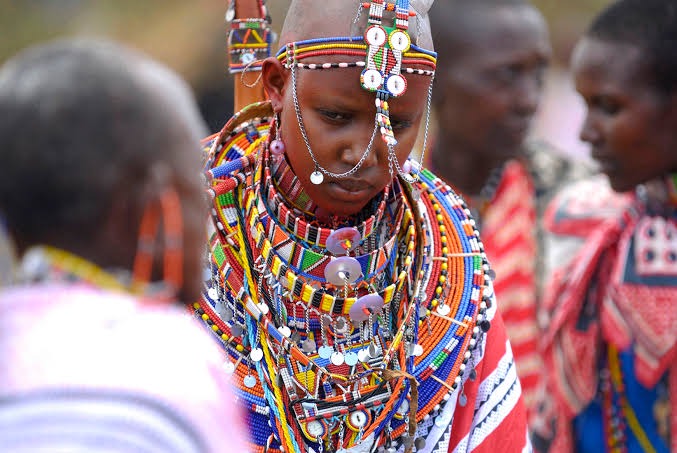 (Photo credit: Brookings Institution)
The Maasai will stretch their ears by piercing them and routinely putting larger objects such as wood stones or animal tusks through the hole until they get their desired size. The women will then adorn the holes with beautiful beads and multicoloured jewelry.
South Korea: The beauty industry is booming in South Korea and it has now become the plastic surgery capital of the world. Parents will actually give plastic surgery as gifts for girls as young as 16.
South Korean people find double eyelids, a small v-shaped chin, a thin nose that tips up and clear light skin to be the standard for beauty. Women will go through some drastic procedures in order to get this ideal look.
Read: How the legacy of Janet Jackson was almost erased by Nipplegate.
Most controversial is a jaw surgery that involves cutting the bones in the jaw and can take weeks to recover. 52 percent of patients lose feeling in their face from the surgery.
Mauritania: The women in Mauritania, a West African country one-and-a-half times the size of Texas are force-fed up to 16,000 calories a day. The idea behind this is so they will seem desirable to men and will be able to get married.
In this country, having a large wife is a status symbol and shows that the man is able to provide a lot of food for their families. Also popular in this culture is having stretch marks, thick ankles and being divorced. A woman who is divorced has proven she is desirable amongst men and is attractive.
Oman: The women in the Middle Eastern country of Oman like to keep their beauty regimens natural. They are known to boil rose petals and use the water to cleanse their hair. This leaves their hair with a beautiful rose scent.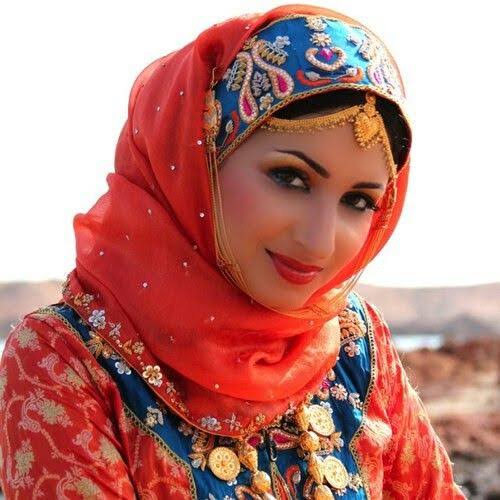 (Photo credit: Pinterest)
Women in this country are attracted to bright colored fashion and jewelry, but must conceal their fashion with a cloak-like wrap called an 'abaya.' Some women even wear burqas even though it isn't enforced. Burkas are a sign of beauty and are used to give emphasis on the eyes to make them appear attractive.
United States: With the rise of social media, the ideal body and face types have changed drastically over the years. High cheekbones are ideal and women will use fillers or highlighting makeup to obtain them.
Women with a pillowy pout are also sought-after and women will get lip injections to make their lips bigger. Tan skin and being fit are very important in American culture where there is a saying, "if you can't tone it, tan it.' Americans swear by this especially older women who may find it harder to get toned.
Probably the most noticeable beauty standard is Americans obsession with having the perfect smile. It is a must to have straight white teeth in America and the process of acquiring them starts as young as nine years old.