An interesting fact about Himba women is they do not bath and yet they smell so good that you might think they just got off the shower. How is that possible? Let's find out together.
The Himba tribe are one of Southern Africa's last living pastoral tribes who live according to the traditions and customs practiced by their ancestors. Although they have contact with western society, it is interesting to know that people of the Himba tribe have managed to maintain their traditional culture and lifestyle even in this 21st century.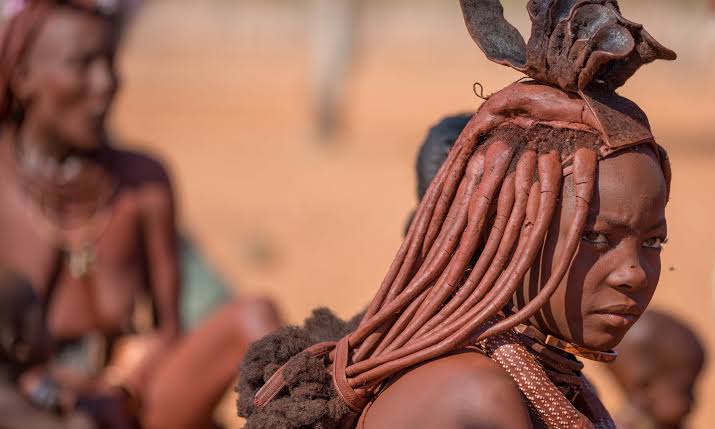 The era in which the Himbas live is accustomed to heavy drought. There are times where the whole year passes with a single drop of rain. So it just makes sense to not waste water on their body. Even to this day, their men are the only people allowed to take their bath. So how do Himba women stay for days or even months without a single bath and yet they smell good?
CHECK OUT: 10 astonishing African hairstyles that are dying.
The secret is smoking. Well, not your usual kind of smoking. This is how they do it; they will just take the coal of the fire then they will put the perfume on top of it, then smoke around their necks, under their arms and they will sit on top of the smoke. The smoke is kind of like a perfume.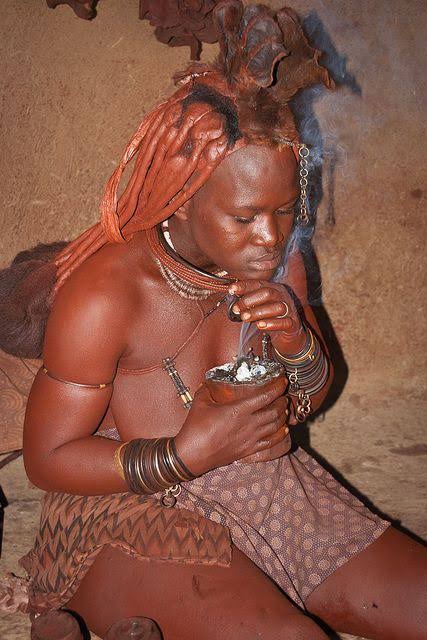 Himba women take a daily smoke bath in order to maintain their personal hygiene. Despite this fact, they do not smell the way westerners would expect them to.
They have a sweet smoky smell that is quite pleasant and inviting. 'Omumbiri' is another reason for thier good smell. It is used traditionally by the Himbas to make their own perfume. They make both a dry powdered perfume and another mixture with Omumbiri, ochre and butterfat.
Omumbiri raisin is used by placing it at the bottom of a container made from a cow horn, animal fat and ochre is then placed in the container. The fragrance of the raisin permeates the ochre and animal fat mixture so that when it is wrapped on the skin, it has a pleasant smell. They do this every day.
To fully understand these old practices of the Himba tribe, we got to take a look at their environment. The typography of the Namib desert is very ancient, severe and beautiful at the same time. Here you are facing nature and it's worse. We're talking about dust, drought, stifling heat and harsh conditions. It will deprive you of basic necessities like water and food.
However, in the harsh conditions, it merges the beauty that you see in the typography and the landscape that is home to this beautiful African tribe.