Heartbroken girl rain curses on Comedian Cute Abiola for allegedly using and dumping her
A heartbroken young girl named
Anna Omogiate
 has taken to social media to call out popular Yoruba comedian Abdulgafar Ahmad (Cute Abiola) for allegedly using and dumping her.
Anna alleged that her entanglement with Cute Abiola started last year when the comedian sent a direct message to her on Instagram, asking for a relationship.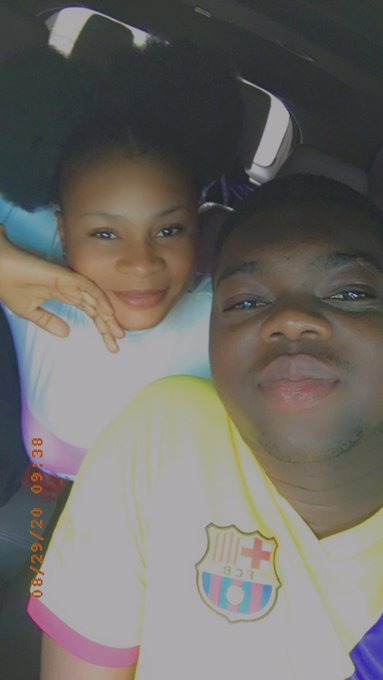 At first she was reluctant to accept the offer, but he kept on begging and chatting with her morning and night until she gave in.
I gave him my watsapp number and we got talking ,he talked about how he likes my video and all ,I asked him to tell me what exactly he wants from me he told me ,he wants a relationship with me ,I did not believe at first ,he kept on begging me chatting with me morning and nite pic.twitter.com/HasELEAS3g

— dysebel🇳🇬🦋 (@victoryomogiate) December 27, 2020
According to Anna, the reason why she accepted to go into a relationship with Cute Abiola was because he assured her that he will never dump her for another woman.
My story is not about rape or something like that , he just used me and dumped me after promising me heaven and earth ,before I allowed him had sex with me I told him am not a hooker ,he said no problem and he reassured me that he wasn't going to dump me afterwards and stopped

— dysebel🇳🇬🦋 (@victoryomogiate) December 27, 2020
But those were just empty promises and a deceitful way of getting her attention. When he finally got what he wanted, he dumped the girl.
Just recently, Anna got to know that Cute Abiola has already proposed to another woman and they are about getting married. Anna said the engagement broke her heart and they will never find peace in their marriage:
"This is just a tweet about emotional blackmail, his engagement tore me apart he won't find peace in that marriage," she wrote on Twitter.
This is just a tweet about emotional black mail 😭😭😭,his engagement tour me apart he won't find peace in that marriage,he used me severally ,no one should try to judge me because you have no idea what I have been going through for over a year now

— dysebel🇳🇬🦋 (@victoryomogiate) December 27, 2020
Also Read: 9ice And Wife Celebrates Their 1st Wedding Anniversary (Photos)
Latest posts by Law Blessing
(see all)