Having trouble sleeping? Insomnia might seem harmless, but it can affect your health. You need to catch a good night's sleep or your performance, mood, health- everything will be affected. We've all had sleepless nights accompanied by tiredness and irritability the next day. If you don't want to be cranky or sleep-deprived, then these 10 weird tricks that will help you fall asleep.
Can keeping your feet warm help? What is autogenic training? Banana tea and soothing oils, do they really work? How on earth can trying to stay awake help you fall asleep? We will be talking about all of this and more.
Try to stay awake
I know how it sounds. Super weird, right? How would trying to stay awake help you fall asleep? Your brain isn't as simple as you think it is. Consider this a type of reverse psychology. Remember all those times your mom told you to not eat chocolates because of your cavities? And all you wanted to do was to eat chocolate for breakfast, lunch, and dinner? The same thing works with sleep.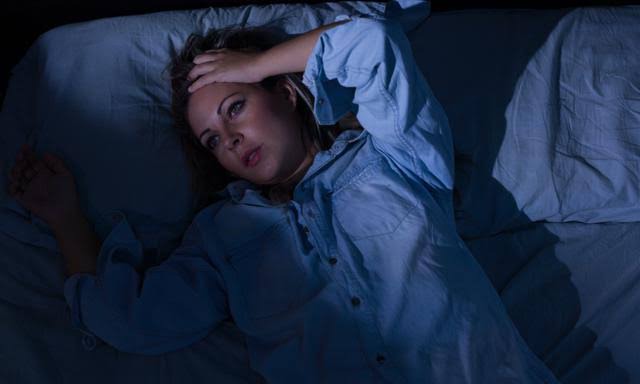 If you're telling yourself you need to sleep early, you will build anxiety around it. This performance anxiety keeps you awake. To defeat it, try to stay awake. This will reduce your anxiety and help you sleep. Trick your brain before it tricks you.
Banana tea
Yes, it's official! Bananas are healthy. They give you crazy amounts of magnesium. Besides helping your bodily functions run smoothly, this fulfilling fruit promotes relaxation. And when you're relaxed, you're able to fall asleep easily. When you have low magnesium, you won't be able to get a peaceful sleep at night. Restless sleep is linked to waking up frequently. Maintaining healthy magnesium levels is necessary if you want to catch your Zzzzs.
Visit Newsblenda.com for more updates.
Men need 400 to 420 grams of Magnesium daily, while women need up to 320. But how do you make banana tea? Remember not to throw the skin away as we always do. Banana skin contains a good amount of Magnesium. The technique is simple. Take a medium-sized banana. Cut both the tip and stem off. Wash it and add to boiling water. The skin should be on the banana. Let the water boil for 4 to 5 minutes. Add a bit of organic honey to the tea and drink it.
Honey not only has healing properties, it also regulates your blood sugar throughout the night. It's because of the fall in blood sugar that you wake up in the middle of the night.
Autogenic training
This one needs a bit of practice but the end results are phenomenal! Autogenic training is not just great for putting you to sleep peacefully, but for reducing anxiety and stress. It was developed by the German psychiatrist Johannes Heinrich Schultz after he noticed that it's possible to recreate a relaxed state. His aim was to promote the experience of warmth and comfort for people feeling anxious and stressed.
To learn this technique, seek an appointment with a qualified hypnotist. For a few minutes, do diaphragmatic breathing. Then take a few slow breaths and tell yourself, "I am completely calm." Focus your attention on your arms and tell yourself "my arms are feeling very heavy. I am completely calm." Go on to tell yourself, "My arms are warm, and I am completely warm." Then focus attention on your legs and say the same thing.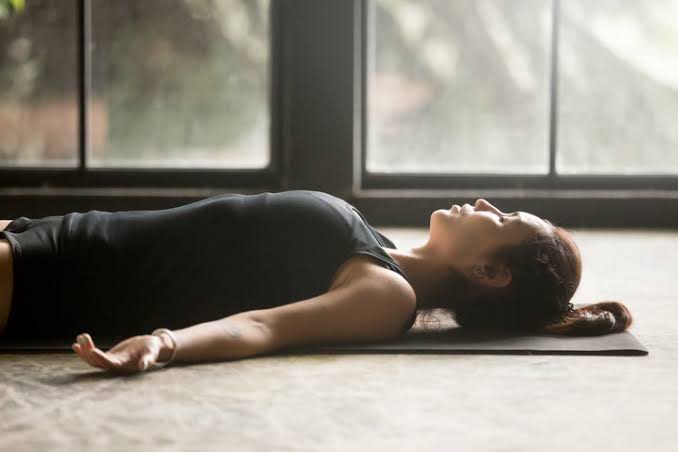 You need to repeat this with both arms and legs at least six times each. This is followed by telling yourself "your heartbeat is normal," "your breathing is regular," "your abdomen is warm," and "your forehead is cool," each one repeated six times. Enjoy the feeling of warmth and calmness all over your body. You will slowly drift to sleep.
Soothing oils
We keep hearing people rave about the benefits of essential oils. But is there any truth to it? There is truth to these claims. Rubbing soothing oils can give you a good night's sleep. And there is evidence for it. Lavender oil is widely famed for its sleep-inducing properties. A study confirmed this. It was found that lavender oil promoted a slow and deep wave sleep. Participants of the study reported feeling energetic the next morning.
Ayurveda suggests a treatment called Shirodhara to deal with insomnia. Ayurvedic experts also recommend oiling your feet, back of your ears, and the top of your head right before going to sleep. If you find this too messy, just cover your head with a towel and warm oil in a bowl of hot water. Inhale the vapours a bit or mix with a good carrier oil and apply to the chest and forehead. Follow it with a warm shower and remember to use non-drying body wash.
READ: 8 Fantastic Health Benefits of Cashew Fruits.
There are a few things to remember. Do a skin patch test to see if you're allergic. Make sure you mix essential oils with a good carrier oil. Applying essential oils directly to your skin can cause irritation.
Warm Feet
When you have cold feet, your brain assumes it is not the right time to snooze. When you wear a comfy pair of socks, it reduces the time it takes you to fall asleep. Blood vessels in your feet dilate from warmth, causing your brain to signal your body that it's time to go to bed. It is also thought to work in concert with melatonin, the hormone responsible for your sleep.
4-7-8 Breathing technique
This is a breathing trick inspired by Yoga. It reduces anxiety and promotes sleep. Several people vouch for this and say it helps them fall asleep within 60 seconds. Some even call it a natural tranquilizer for the nervous system. This breathing technique is pretty simple in its approach. It consists of only three steps. The first step is to breathe in for four seconds. Next, hold your breath for seven. And at last, exhale through your mouth for eight.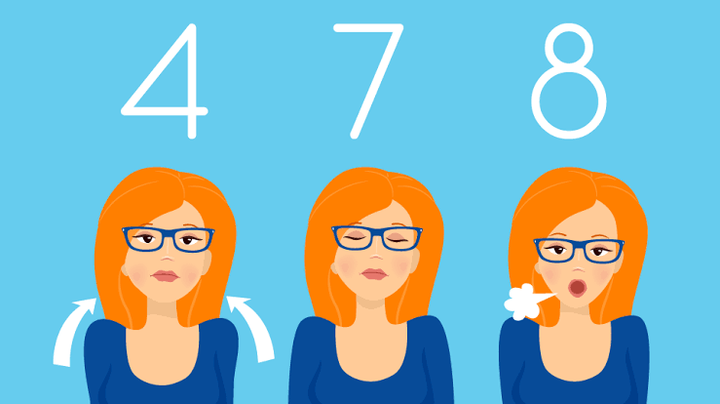 This is why it gets the name 4-7-8! Keep repeating the 4-7-8 breathing exercise, and you will drift to sleep in no time.
Sleep in a colder room
A warm cozy room seems pretty inviting for a sound sleep, right? Wrong! Contrary to popular belief, your body can sleep much better under cold temperatures than warm. About 60 to 68 degrees is the right temperature to slip off to dreamland. So maybe don't blast off your thermostat, and instead try to appreciate the colder environment of your bedroom.
Sleep restriction therapy
Yes, you can restrict sleep to get more sleep. But first, you need to set a proper sleep cycle. For this, record your average time slept in a journal. Have a fixed bedtime and wake up time. Do not sleep in between. It can feel difficult at first and the results would take a few weeks to show. But they are definitely worth it. Just be strict and dedicated to the amount of time you're going to spend in bed. The rest of the time, your bed is off-limits.
Hide your clock
Do yourself a favour and stop staring at the time. The more you look at the clock, the more anxiety you get. You keep calculating how much less time you have to sleep. This only adds to your anxiety. Anxious people are the last ones to sleep peacefully. I say hide the clock. No looking, no worrying! It's as simple as that!
Drink warm milk
Several cultures rely on the sleep-inducing benefits of warm milk mixed with a pinch of turmeric and nutmeg. Turmeric has healing properties, while nutmeg is said to be a natural sedative. Do you find it difficult to doze off at night? Do you struggle with insomnia? Let us know in the comments below. We would love to hear from you!