Ovulation is a natural process in a person's menstrual cycle where an egg is released from one of the ovaries. This egg, also known as an ovum, travels down the fallopian tube, making it available for fertilization by sperm.
Ovulation usually occurs around the middle of the menstrual cycle, roughly two weeks before the start of the next period. It's a key event in the reproductive system, as successful fertilization of the egg during this time can lead to pregnancy.
There are several misconception about this process. Below are 20 common misconceptions about ovulation:
1. Ovulation Occurs on Day 14:
Ovulation timing varies; it can happen earlier or later depending on the length of the menstrual cycle.
2. You Always Feel Ovulation:
While some people may experience slight discomfort, most don't feel ovulation.
3. Regular Periods Guarantee Ovulation:
Regular periods don't necessarily indicate consistent ovulation; anovulatory cycles can still occur.
4. Ovulation Happens During Menstruation:
Ovulation occurs mid-cycle, not during menstruation.
5. Ovulation Occurs Once in a Cycle:
Some people release multiple eggs during one cycle, increasing the chance of conceiving fraternal twins.
6. Breastfeeding Prevents Ovulation:
While breastfeeding can delay ovulation, it's not a foolproof form of contraception.
7. Ovulation Always Causes Symptoms:
Ovulation symptoms, like changes in cervical mucus, might not be noticeable for everyone.
8. Ovulation Predictor Kits are Always Accurate:
While helpful, they're not 100% accurate for everyone.
9. Pregnancy is Unlikely Right After Ovulation:
Sperm can survive for days, so pregnancy can still occur after ovulation.
4 Things to avoid if you are trying to get pregnant
10. Ovulation and Menstruation are the Same:
Ovulation is egg release, while menstruation is uterine lining shedding; distinct phases.
11. All Women Ovulate on the Same Day:
Ovulation varies among individuals due to hormonal differences.
12. Irregular Periods Mean No Ovulation:
Ovulation can still happen with irregular periods, but it might be less frequent.
13. Ovulation Can Be Delayed by Stress:
While stress can impact the menstrual cycle, its effect on ovulation varies.
14. Only Women Need to Understand Ovulation:
Understanding ovulation is important for anyone trying to conceive, regardless of gender.
Read 30 fascinating facts about the female body and behaviour every man should know.
15. Ovulation Always Leads to Pregnancy:
Successful fertilization is required for pregnancy, even after ovulation.
16. Ovulation is Always Painful:
While some discomfort can occur, not everyone experiences pain with ovulation.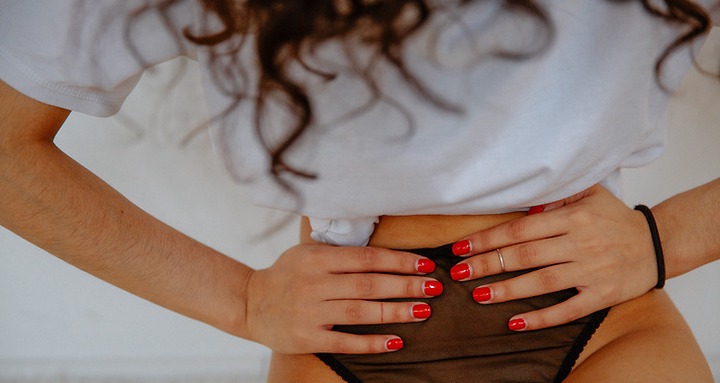 17. Ovulation Occurs on a Specific Date:
It's a range of days, not a single date, due to cycle variations.
18. Ovulation is Predictable Without Monitoring:
Tracking methods increase accuracy in predicting ovulation.
19. Ovulation Stops During Menopause:
Ovulation ceases, leading to menopause, but the exact timing can vary.
20. Ovulation Only Affects Fertility:
Hormonal changes during ovulation can impact mood and energy levels too.
Remember, individual experiences can differ, and consulting healthcare professionals or reliable sources is important for accurate information.