Lionel Messi has dominated the world of football for more than a decade now. He did it countless times on different stages with Barcelona, his boyhood club, but until 2021, it just seemed like it was just impossible for him to do it with his national team.
Prior to his debut with his country, Argentina were known as one of the most successful national teams in the world. They had won the World Cup twice and won the Copa America more times than any other country in the continent. But with Messi, one of the greatest players of all time, along with a super talented squad, Argentina just weren't able to reach those heights anymore. There were too many tales of near misses with 4 losses in major finals, 3 of them coming in back-to-back years between 2014 and 2016.
At this point, Argentinians, and frankly, fans of Lionel Messi all over the world knew that it would take more than just talent and hardwork from the players to go all the way and win a trophy. Surely they needed some element of luck. And they needed it fast, because the GOAT wasn't getting any younger. And he had already given the fans a scare when he retired from international football after that Copa America final loss in 2016. Thankfully, he came out of retirement and carried his team to yet another World Cup tournament.
But fans had that feeling that if it was going to happen, it just had to happen then! Both for him and for them. Messi was going to be turning 31 in that tournament, so to many, it felt like his last World Cup showing. They desperately needed it to happen this time! Argentina had hired the manager who beat them to win the Copa America in 2015. If he could do it against them, he should be able to do it for them. To cut the long story short, he didn't.
The South American giants started out the 2018 World Cup in a pretty embarrassing manner. They were held to a draw by underdogs Iceland after Messi missed a penalty that would have won them the game. And in the following game, they lost 3-0 to eventual finalists, Croatia. With only 1 point, Argentina were in last place going into the final game of the group stages. So, what that meant was that a loss or a draw against Nigeria, and Argentina were out of the tournament.
The pressure was immense on the team, on the manager, but obviously, the person who felt the most pressure was the captain and the country's greatest player, Lionel Messi. What an embarrassment it would be for a country as great as Argentina to not make it out of the group. But that day came, and the Argentinians came out firing. That team that faced Nigeria was different; the Messi that faced Nigeria was different from the first two games of that tournament. Argentina's number 10 opened the scoring and his own personal account of the tournament with an absolute worldie. And Argentina went on to win that game and qualify for the round of 16.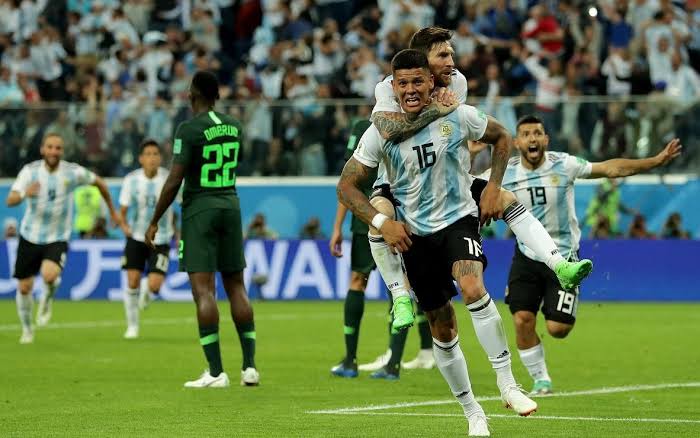 But how did things just totally turn around for the Argentinians in a matter of days? Was there anything new behind the scenes? Well, as a matter of fact, there was. After that game against Nigeria, a reporter, Rama Pantarotto, reminded Messi that his mother sent a red goodluck ribbon to the football star before the game. And to Rama's utmost surprise, Messi revealed to him that he actually wore the lucky ribbon around his ankle for that game. And looking at his performances in his 2 games before that one, it would be difficult for you to say that that ribbon didn't actually give Messi and Argentina some luck in that game against Nigeria.
Related: Why are football clubs wearing jerseys with Chinese names?
Anyway, fast forward to 2019. Messi was having yet another amazing season, but his Brazilian teammate, Phillipe Coutinho was not enjoying similar luck. Coutinho made the move to Barcelona in January of 2018, and just never got to find his rhythm at the Catalan club. The Brazilian was under a lot of pressure and scrutiny, and Messi, knowing exactly how it feels to be in that sort of position, decided to help Coutinho out. Before their Copa Del Rey quarter final second leg against Sevilla, Messi gave Coutinho his lucky red ribbon. The same one the reporter's mother gave him in Russia 2018.
If it brought him luck, surely it should bring the same for his teammate. And well, it immediately did. Phillipe Coutinho wore the ribbon around his wrist and then went on to score 2 goals in that game to help Barcelona overturn a 2-goal loss in the first leg. The Catalan giants ended up annihilating Sevilla 6-1 with the former Liverpool man opening the scoring. Since that day, Coutinho never took the ribbon off. He was even pictured wearing it during his unveiling at Aston Villa. And just 14 minutes into his debut with the new club, he scored against Manchester United to help Villa snatch a draw from the jaws of defeat.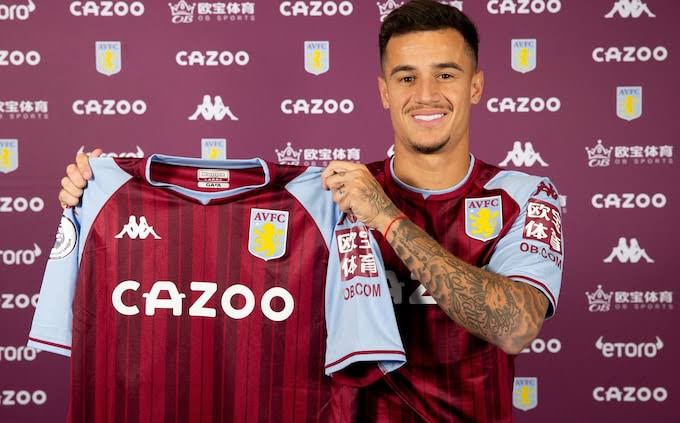 You could argue that his fortunes didn't really turn at Barcelona, but just think about it for a moment. Just 3 years at Barcelona, and he won 8 trophies, including a European treble during his loan spell at Bayern Munich. This is exactly the type of luck that even some of the biggest players in Europe have been begging for. Phillipe Coutinho is one of just 2 players in the entire Premier League right now who have won a European treble.
Do you know who the other person is? Let us know in the comments.