Every day, there are new developments on the crisis involving Russia and Ukraine. And sadly, it doesn't seem like there's an end in sight, with the deputy Prime Minister of the UK saying that the conflict could go on for months or even years. The Red Cross also declared that the situation of things in Mariupol, Ukraine is currently dire. While the IMF warned that the economic effects the war is having on the entire world could worsen in the coming weeks.
But anyway, the positive side is that the world seems to be standing with Ukraine. Mastercard and Visa just announced that they will be suspending their operations in Russia. And as far as the football world is concerned, you surely already heard that Roman Abramovic has decided to sell Chelsea. Since the crisis began, the Russian billionaire has come under scrutiny in the UK, and he has decided that his best course of action is to sell his biggest asset in the country.
Now, this story of a Russian coming under scrutiny in the UK reminds us of a certain Russian footballer who also came under scrutiny in the UK. Apparently, the player who was born in Russia but became most famous for playing in the English Premier League some years ago was accused of being a Russian spy. Oh yeah, a Russian spy! As a matter of fact, the Russian president, Vladimir Putin, was very much involved in the negotiations which saw the Russian footballer in question secure a move to England.
This footballer, whose code name apparently was Red Fox, was allegedly a brainchild of a former Kremlin chief. He funded the footballer's training and was even said to have pulled some strings to get him into the academy of one of the biggest Russian clubs back in the 80s. It was straight from that Russian club that the footballer made his break into England. We know you are dying to know who this player is. Russian spy? Who could it possibly be? Well, we will tell you in a bit.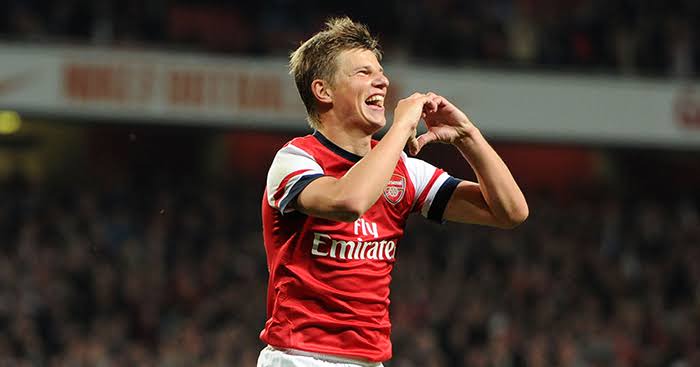 So, the name of this Russian footballer who was accused of being a spy is Andrey Arshavin. Yes, the same one who scored 4 against Liverpool back in 2009 and put out 4 fingers to the Anfield crowd. Yes, that Arshavin. He started out at Zenit St. Petersburg's academy in 1988 and rose through the ranks there before he made the move to Arsenal in 2009. And, believe it or not, Putin was heavily involved in that move. At first, Arsenal wanted to pay £7.5 million pounds for Arshavin, but Putin was not going to let the Russian wonderkid go for that cheap, so he stepped in.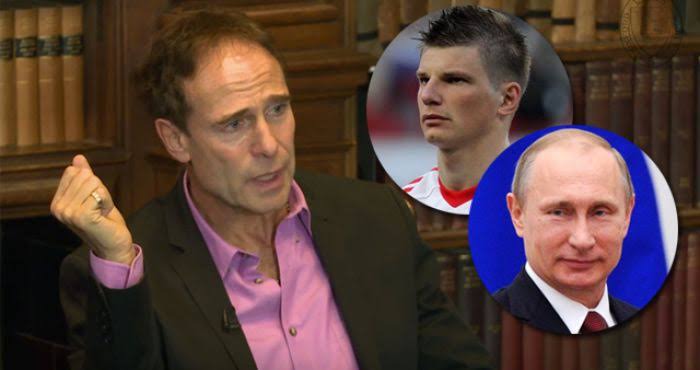 The president of Russia stepped into the negotiations of the 20 something year old footballer. He must have been so special. Anyway, after 3 whole months of back and forth, the deal was finalized. But the finer points of the transfer were all kept hush-hush. Till today, no one knows exactly how much Arsenal paid to bring Arshavin over to England. But well, the important thing is that they did bring him over to England, and rumors are that he was planted there by the Russians. And you know what helped strengthen those rumors? His wife.
Why are Russian footballers not talking against Ukraine invasion? READ HERE.
So, back when he was still in Russia, Arshavin had a wife named Julia with whom he had 3 kids. But then, years after he made his move to England, they both went their separate ways, and in 2016, the footballer got remarried. And the name of his new wife made the marriage look more like an orchestration than an event of fate. Remember, his name is Andrey Arshavin, and then in 2016, he got married to a woman named Alisa Arshavina. Oh yes. But that is not even the only thing that raised eyebrows.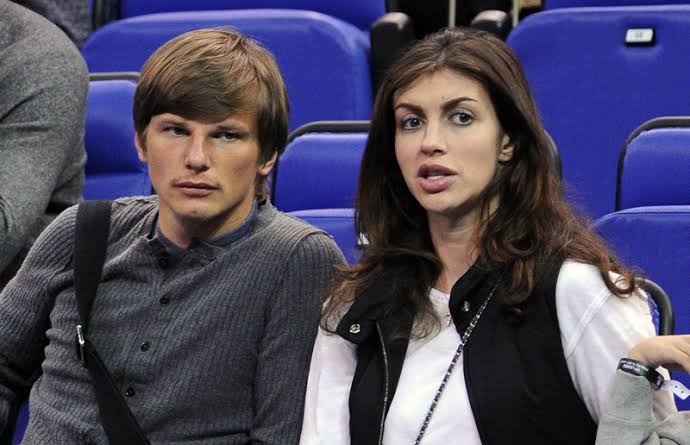 In 2018, Alisa was deplaned from an aircraft which was going from Russia to Kazakhstan, where Arshavin was now plying his trade. According to a statement released by the company, she was being obstructive and disrespectful to the crew members, and so, was asked to get off along with her kids and nanny. Apparently, she sat her nanny beside her in business class even though the ticket the nanny had was for economy. Also, it was reported that one of her kids was not strapped to their seat when the plane was ready for takeoff.
Visit Newsblenda.com for more updates.
But it wasn't even any of this that really raised eyebrows. It was something Arshavina allegedly said to the crew while she was being confronted that had people putting 2 and 2 together. According to the crew aboard Flight SU1946 that day, Alisa repeatedly said to them that she was a major in the Russian Federal Security Service. And that basically meant that she was claiming to be a secret agent. Hmm. Now, that really turned heads and raised eyebrows.
Anyway, not very long after that incident, there were reports that Andrey Arshavin and Alisa Arshavina had divorced and gone their separate ways. The truth is, nobody knows for sure if Arshavin was actually a Russian spy sent to the UK, but then, when you put 2 and 2 together, what is that going to give us?