Tottenham Hotspur's attacking midfielder Son Heung-min has begun his three-week compulsory military training at a marines boot camp today Monday April 20, 2020.
South Korean president Moon Jae-in commanded that all able-bodied citizens of the country must serve in the military for nearly two years, to build about 600,000-strong military forces.
Son's training would have started back in 2018, but he was among the South Korean footballers who was exempted to participate at the 2018 Asian Games in Indonesia, which they subsequently won.
However, with the premier league season suspended due the outbreak of coronavirus, the 27-year-old had to return to South Korea. A photo posted by Yonhap news agency testified that he joined the marine camp on the southern island of Jeju today for his three-week basic training. See image below: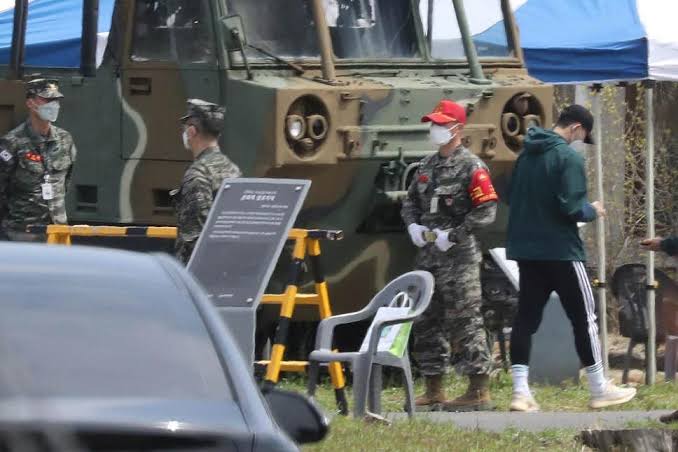 Son was pictured walking past a military truck and soldiers, wearing a green sweatshirt, a black cap and a face mask.
Basic training in the army is four weeks, but three weeks in the marines and navy.
Meanwhile, this report confirmed what Son's agency had earlier said on his official Facebook account this month.
"Son Heung-min is up for basic military training in April," the agency says.
"We have decided to not open to the public in active compliance with the government's measures on the COVID-19," it added.