Lionel Messi is regarded as the greatest footballer of all times not only because of his extraordinary talent, but also due to his enviable achievements. At 35, Messi has won every major football trophies and awards, but he's yet to lay his hands on one – the Golden Foot award.
With the Argentine captain still celebrating his country's incredible World Cup success with his countrymen, he'll be less bothered about missing out on this award. Neither does he need the award to prove a point.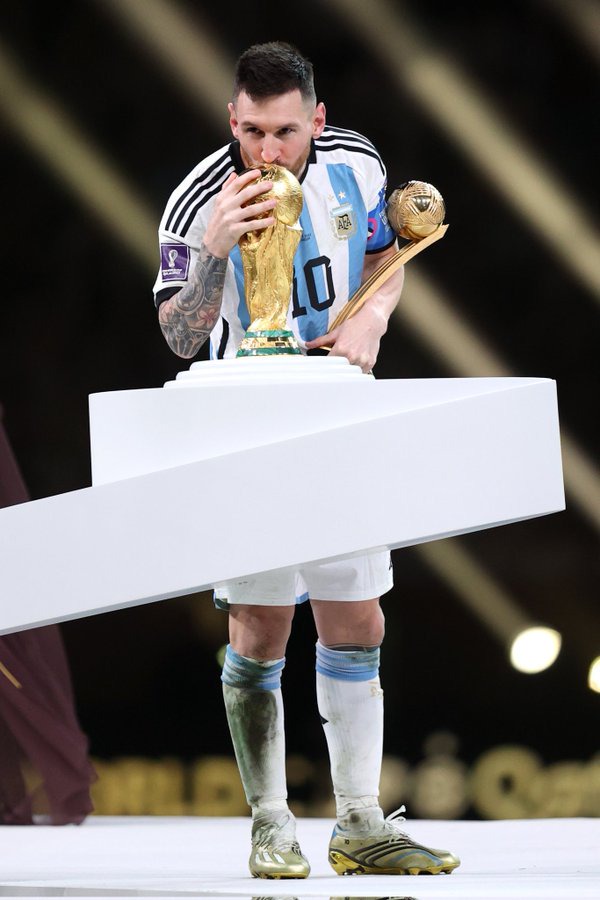 But what's the Golden Foot award?
It's an award given to the best player in the calendar year and voted by journalists. You have to be over the age of 28 to be eligible for the award. It can only be won once.
The Golden Foot award has been around for the past 20 years, and the list of previous winners includes the likes of Robert Lewandowski, Cristiano Ronaldo, Zlatan Ibrahimovic, Ronaldinho and many others.
Lewandowski is the current holder of the award that is missing from Messi's glorious cabinet. Do you think he has a chance of ending his illustrious career with a golden foot?