Manchester United left-back Luke Shaw has identified Super Eagles winger Victor Moses as the toughest opponent he has ever faced in football.
That comes with a bit of suprise since the 24-year-old left-back has played against some of Europe's best players including Lionel Messi and Cristiano Ronaldo.
But instead he chose the Chelsea loanee as the one who has made a lasting impression on his career.
Speaking in a live chat on Manchester United official website, the defender reminisced how difficult it was for him to defend against Moses as a 17-year-old at Southampton.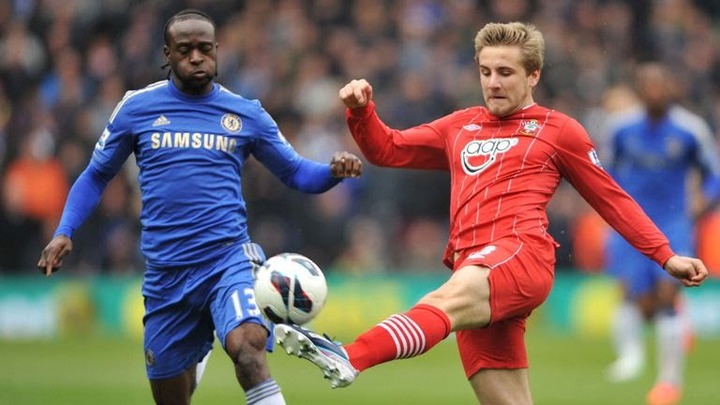 "People always think I'm joking, but one of my hardest games ever was against Victor Moses when I was coming in as a 17-year-old at Southampton," Shaw said on United's official website.
"Maybe because I was so young. He was really quick, direct, strong and that was a challenge for me.
"I've played against the likes of Gareth Bale, Messi and [Eden] Hazard, and they were all so good, but I always remember Victor Moses as a really tough opponent as well."
Indeed Moses can be very difficult for any defender on one of his days. His pace, directness and mesmerising skills can be a handful for anyone.
The Nigerian international, is currently on loan at Inter Milan. He was one of the standout performers under Antonio Conte during their 2016/17 title-winning season.