Many football stars including Luka Modric, Jamie Carragher, Roy Keane and others, think Argentine superstar Lionel Messi has established himself as the greatest footballer of all time (GOAT).
Messi was again at his destructive best during Argentina's 3-0 revenge against Croatia in the Qatar 2022 World Cup semi-final match. The 35-year-old captain scored a goal and provided a beauty of an assist to becomes his country's leading scorer and assist provider in the world cup.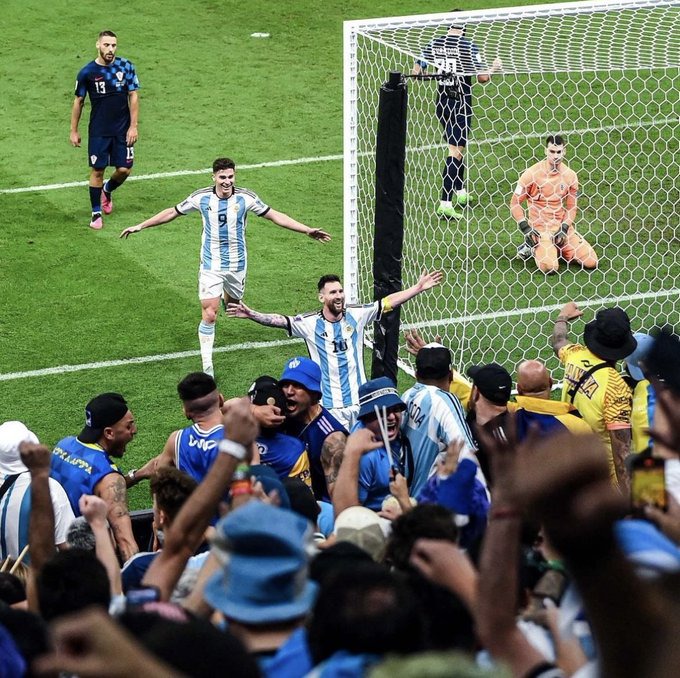 He's already having an amazing World Cup, scoring 5 goals and assisting thrice to become the joint leading scorer in the tournament alongside Kylian Mbappé. After his man of the match performance against Modric's team, the Croatian midfield maestro still has some nice words to say about Messi.
"He's having an amazing tournament & he's showing his greatness & quality," Modric said in a press conference.
"I hope Lionel Messi wins this World Cup, he is the best player in history and he deserves it," he added.
Manchester United and Irish legend Roy Keane also wishes that Messi lays his hands on the ultimate football trophy, because for him, "it's a privilege to watch him play."
"I really hope Messi goes on to win the World Cup, it would be the icing on the cake to his tournament and career. It's a privilege to watch him play" – Roy Keane.
Read others comments below: