The emotions were high at that moment Vlad Shubovich, an FC Morgon 1987 player, was about to propose to his girlfriend during a match.
One of the security officials was so displeased about the situation that he pushed the lady away while the players was on bended knees with his ring. His first instinct was to attack the official probably to protect/defend the lady.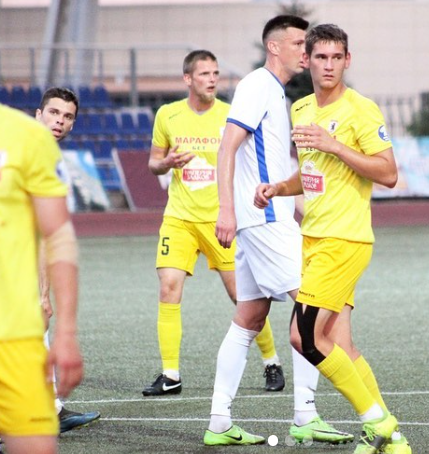 Reports has it that the security staff did not know that the woman was the player's girlfriend, and he did what he did because it was his job, to protect the players from pitch invaders. It was a matter of confusion, but in the end the player was able to prostate to the lady.
He even shared his engaging on his Instagram page with the photo below.