It's perfectly common not to like every single person at your workplace and football is no exception. Here are 10 sets of teammates who hated each other.
John Terry and Wayne Bridge
You don't need to be a sports psychologist to work out why Wayne Bridge wasn't too fond of John Terry. Bridge dated a woman called Vanessa Perroncel for five years during his time at Chelsea. The relationship ended when the left-back moved to Manchester City in 2009. But the pair remained in touch as they had a son together. At that point, Terry allegedly had an affair with Perroncel.
He tried to keep the story secret by taking out a super injunction, but this was overturned by a judge and British newspapers were free to spill the beans. Bridge and Terry were England teammates, but the left-back decided to retire from international duty once the alleged affair became public. When the two men next came face to face before a Chelsea versus Man City game, Bridge refused to shake Terry's hand.
Mauro Icardi and Maxi Lopez
A woman was also at the heart of the dispute between Mauro Icardi and Maxi Lopez who played together at Sampdoria in the 2012-13 season. Lopez was married to Juan de Nara and the couple had three sons together. He became friends with Icardi, a fellow Argentine. Lopez helped him feel settled in Italy and the pair even went on holiday together. Little did he know that Icardi was having an affair with his wife.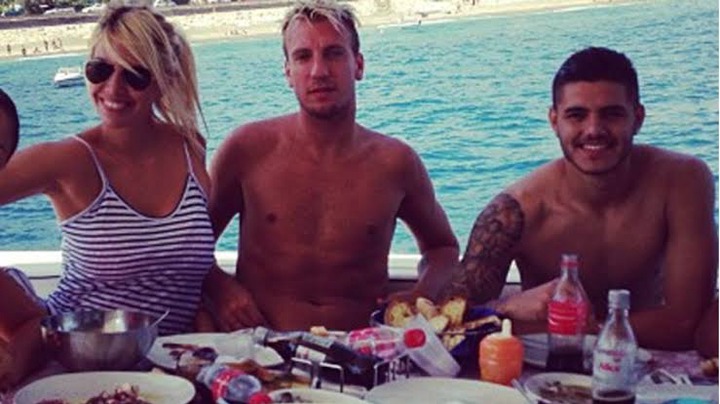 When Lopez found out, he broke off his relationships with Nora and Icardi. Unsurprisingly, the public sided with Lopez. Icardi has only played eight times for Argentina then. It's been suggested that his betrayal of his former friend is one of the main reasons why he's been overlooked. Lopez is close with Lionel Messi, so that would make sense. Icardi and Nara are now married and have two daughters together.
Kolo Toure and William Gallas
Kolo Toure and William Gallas played together at centre-back for Arsenal for three years. The hostility between them got so bad that they refused to talk to each other on the pitch. Gallas alienated many of his teammates with his bizarre reaction to a 2-2 draw with Birmingham in 2008. Arsenal conceded a late goal and the Frenchman sat alone in the center circle after the final whistle. Gallas was then stripped of the captaincy the following season after publicly questioning the bravery of his colleagues.
See Also: 10 football stars who look like each other.
Toure wasn't impressed with his fellow defender's behaviour. The rift only got bigger when Gallas had to go at Toure after a 0-0 draw with Aston Villa. By then, Toure already knew the situation couldn't continue. "Me and Gallas, we didn't talk to each other at all," he said. "One of us had to go and it was me. It was coming down to me really because I didn't want to put the team in a difficult position. So I was the one who said I wanted to go."
Zlatan Ibrahimovic and Oguchi Onyewu
Zlatan Ibrahimovic is a big personality who has quite a high opinion of himself. One man who didn't like Zlatan's ego was Oguchi Onyewu who played alongside the Swede at AC Milan. In fact, that's probably an understatement, the two once came to blows after a training ground incident.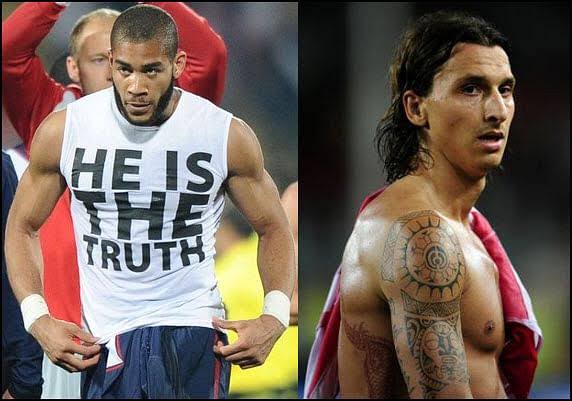 Onyewu was on the end of a dangerous tackle from Ibrahimovic, some players wouldn't be brave enough to confront the six foot five inch striker who's a black belt in taekwondo. Onyewu didn't care about that, he laid into Zlatan who was left with a broken rib after the brawl. AC Milan insisted the pair patched it up afterwards, but Onyewu still left the club at the end of the season.
Matthew Valbuena and Karim Benzema
Karim Benzema is closing in on 100 appearances for France. If it wasn't for his long-running dispute with Matthew Valbuena, he'd have reached a century of caps a while ago. In November 2015, Benzema was arrested for allegedly blackmailing Valbuena over the recording of a sex tape which supposedly featured the attacking midfielder. The French football federation soon suspended Benzema from the national team and the striker missed the 2018 world cup.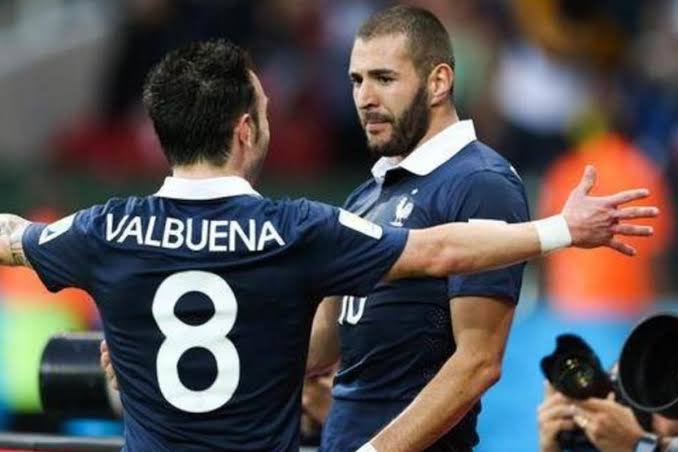 As the high profile case rumbled on, the incident didn't help Valbuena either. He last played for Les Bleus in 2015 before the scandal came to light. In 2021, Benzema was found guilty of conspiring to blackmail his former France teammate. The Real Madrid striker was given a one-year suspended sentence and handed a €750k fine.
Jens Lehmann and Oliver Khan
When you think about it, it's surprising that goalkeepers don't fall out more often. Jens Lehmann and Oliver Khan were both competing to be Germany's number one, a little bit of tension was inevitable. To be fair, these two took it beyond a little bit of tension. Both wanted what was best for Germany but there was genuine animosity between them. Lehmann first became Khan's understudy in 1998.
Visit Newsblenda.com for more updates.
Five years later, the Arsenal goalkeeper stated publicly that he should be Germany's first choice shot stopper. Things quickly got personal when Lehman poked Khan after he had an affair with a 21-year-old barmaid while his wife was pregnant. A few years later, Khan mocked Lehmann for losing his place to Manuel Almunia at arsenal.
"Lehmann is constantly provoking and he's been doing it for years," Khan said in 2004. The situation is escalating and has to be resolved.
Kevin de Bruyne and Thibaut Courtois
When you watch Belgium play, you probably wouldn't realize Kevin de Bruyne and Thibaut Courtois don't get on. The pair have been estranged for years after de Bruyne's girlfriend Caroline Lynyon cheated on him with the goalkeeper in 2014. Lynyon insisted it only happened because de Bruyne had cheated on her previously. Either way, the midfielder was angry with Courtois. They still haven't patched things up eight years later.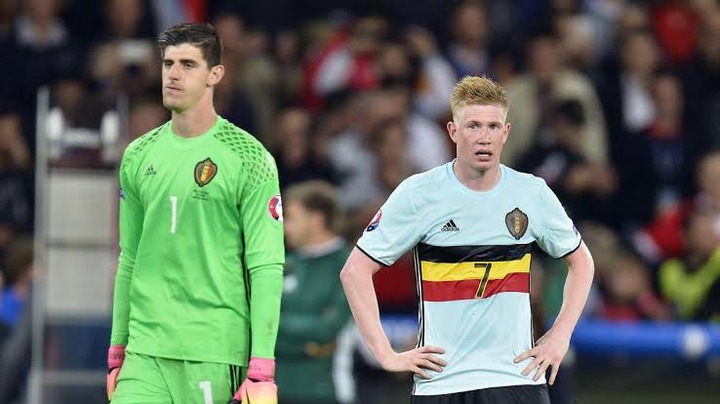 "Although I still can't believe what Courtois done, we continue to work together professionally," de Bruyne wrote in his autobiography. Still it must have felt particularly sweet for KDB when he scored a penalty against Courtois in the Champions League in 2020.