You think all footballers are like Cristiano Ronaldo who stay away from alcohol, soda, smoking and certain foods? You'll be shocked when you find out that there are myriads of players who just don't care that much.
Many footballers drink soda and alcohol whenever they like, eat whatever they like and smoke whatever they like. Well, apart from banned substances of course. We're not even here to judge, we're just here to see 9 famous footballers who smoke. Maurizio Sarri doesn't make this list. We said footballers not football managers let's get right to it.
Radja Nainggolan
Nainggolan is that guy who doesn't care what people think about him. He smokes and he has never had any intention of hiding it. Back when he was playing for AS Roma, he would leave his teammates in the dressing room and go blow smoke with the assistant manager. You could argue that Nainggolan and smoking habits were not very healthy, but in his prime, he always went onto the field and delivered the healthiest and most voracious performances. When asked about his smoking habits, here's what the Belgian had to say:
"I know I should set a good example, I have kids but I'm just a footballer, I do my job. Everyone knows that I smoke and I can't hide it, but I'm not ashamed."
In case you're thinking that Nainggolan is that eccentric because he smokes, the next footballer on this list will teach you that judging people by their habits is not a very good idea.
Marco Verratti
Verratti is one of the most intelligent defensive midfielders in the world and yes he's known to not be scared of making hard tackles. But you can admit that he has a significantly different temperament from Nainggolan, but well, the Italian smokes too.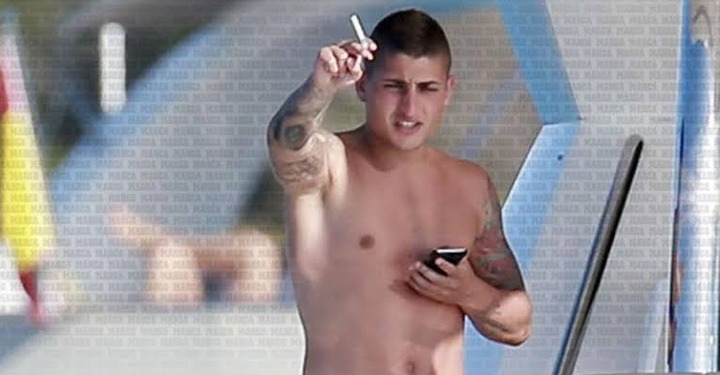 Apparently a week before he dropped a masterclass at Old Trafford back in 2019, the Italian midfield maestro was out drinking and smoking all night during Neymar's birthday celebrations. He came out of that game against United with the most touches, best passing accuracy and most fouls won. It had Julian Lorenz amazed at how Verratti is able to consistently put up incredible performances like that on the pitch with that type of lifestyle he indulges in.
Mario Balotelli
Did Balotelli ever for one second seemed like the kind of guy who cared even one bit about what anyone thought of him? The lad loves to smoke and he's not even one bit ashamed of it. He was given a really hard time by the English media when he was caught on camera smoking during his dry spell at Liverpool, but that didn't stop him. Even when he got fined for smoking on a train, he still didn't stop smoking. The only people who were able to stop him for a bit were AC Milan.
They signed him from Liverpool and gave him very strict conditions which included a ban on his smoking and a restriction on his drinking. It probably worked because he wasn't caught smoking during his time in Milan, but when he left the club, he went straight back to his habit. The lab was caught smoking just minutes before his debut with Brescia and it was a big game you know – a game against Juventus. Again Super Mario just doesn't give a damn.
Fabian Bartes
If you're too young, you may not know who this guy is considering he retired back in 2007. But listen, Bartes is an absolute legend. The French goalkeeper helped France reach the world cup final back in 2006. Of course, he enjoys smoking. Why else would he have made the list? Well, his smoking habits became a thing worth consideration when he made his move to England in 2000.
Who is the player with the most red cards in football history? Find Out Here.
He joined Manchester United at the turn of the century and although the media wanted to make a big deal about the goalkeeper's smoking, his coach Sir Alex Ferguson said in an interview that he didn't mind it. The legendary manager said that he knew about his smoking habit even before he joined the club and went on to sign him anyway. For Fergie, smoking cigarettes was far better for his players than drinking alcohol. But unfortunately for him, it was the latter that was more common for players in England.
Anyway, one of Fergie's most loyal sons who won the champions league with him in 2008 did both the smoking and the drinking.
Wayne Rooney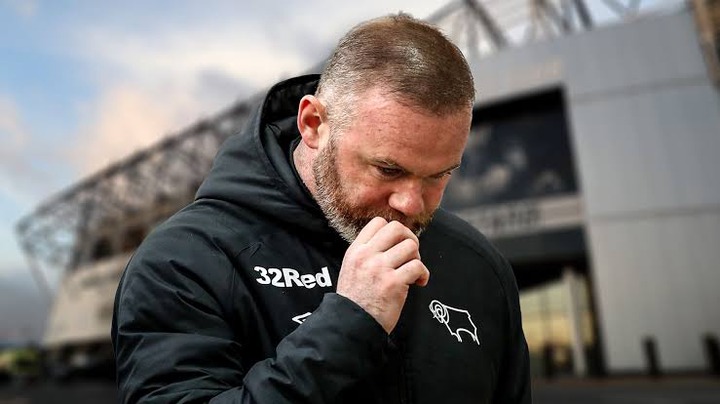 During his playing days, Rooney got in a lot of trouble with the English fans for so many reasons. There was the cheating scandal, doing business with prostitutes, public urination, excessive partying and drinking, drink driving. There are so many reasons, but also in the midst of those despicable things was his smoking habit. The England fans just didn't love that one of their heroes was a smoker.
So he had to endure a lot of heat from the fans and the media because of his indulgence in cigarette smoking and of course he's not the only English footballer who's gotten this type of treatment from the media for smoking, Wiltshire also did.
Jack Wilshire
Wilshire revealed himself in an interview that back when he was at Arsenal, the first time he was caught with a cigarette, the English media took a picture and blasted it in the papers. But according to him, it didn't bother him much. All he was concerned about was what his manager Arsene Wenger would say and the next day, he was comforted by a funny statement from the boss who told him not to worry
Wilshire was pictured smoking again and again, and the media went in on him this time. He had to tender an apology for it. By the way, who else loved the way Wenger handled that, pretty calm right? Well, another former Arsenal player didn't enjoy the same grace Wilshire got from the boss when he was caught smoking.
Wojciech Szczęsny
After a Premier League defeat against Southampton back in 2015, the Polish goalie went to the shower to blow some smoke. He was caught by someone who reported to the coach who then issued a fine, but it didn't stop there. Szczęsny was also dropped from the first team and in fact, that loss against Southampton happened to be his final Premier League game as an Arsenal player.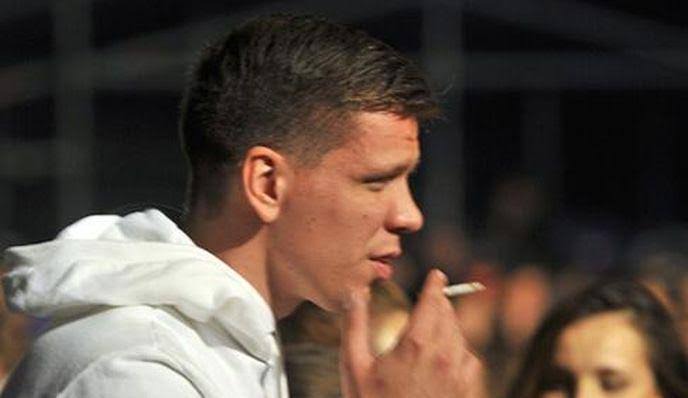 Anyway, the now Juventus goalkeeper was honest enough to admit that he was punished not just because he smoked, but because he smoked in the dressing room which the coach had previously declared a no smoking zone.
Wenger knew of his smoking habit beforehand, but it was never a problem. It only became a problem when the player violated his rule and it also wasn't the manager's intention to permanently drop him from the first team. It was just that his replacement David Ospina had a good run of form and so Szczęsny could never find a way back into the team.
Ashley Cole
Ashley Cole is another player who enjoyed smoking but also ended up as a widely successful footballer. In fact, he's regarded by many as one of the best ever in his position. He was notably praised as one of the greatest left-backs in history by his former teammate Emile Heskey who in the same breath called him a chain smoker.
Anyway, reports have it that his smoking habit was one of the reasons he left Chelsea in 2014. The coach of the club at the time Jose Mourinho really hates smoking and was not able to convince Cole to drop the habit and that sort of created a dent in their relationship. That along with a few other factors led to the legend leaving the club at 33.
Gianluigi Buffon
We end this list with another absolute legend of the game who's been pictured smoking a couple of times. After he and his Juventus teammates qualified for another Champions League final in 2017, he was pictured winding down in his car with friends and enjoying a cigarette. Almost all the players that made this list are football greats, but they enjoyed smoking.
So can you name other football greats who didn't make the smoking list? Also visit Newsblenda.com for more updates.