With Coutinho completing a loan move to Aston Villa, we see him reunite with his former teammate and captain, Steven Gerrard. Of course, this is one of those sweet things fans love to see in football, so, we have brought you 8 times a thing like this has happened. Let's take a look at 8 managers who have signed their former teammates.
Steven Gerrard (Coutinho)
Coutinho joined Liverpool in 2013, while Steven Gerrard left his boyhood club in 2015. So, that means that these 2 spent 2 years at Liverpool together. And with Gerrard taking up the Aston Villa job just 2 months ago, Coutinho is his first signing as Aston Villa boss. Pretty poetic, isn't it? A lot of fans think that this reunion could be very good for Coutinho who has really struggled over the past few years at Barcelona.
Hopefully, he'll be able to go back to playing how he was playing when he and his current manager were teammates. And Aston Villa fans are being Oliver Twists right now. Rumor has it that, since the Coutinho move was finalized, they have been asking their coach to also bring Luis Suarez over for another reunion. Do you think the former Liverpool captain will be able to pull that off, too? Let us know what you think in the comments.
Lampard (Ashley Cole)
In 2019, we saw two English footballing legends reunite after spending a huge chunk of their prime years together. Ashley Cole was at Chelsea for 8 years, and throughout his years there, he had Frank Lampard as a teammate. These two, who were also teammates at the England national team, shared a lot of memories together, including Chelsea's first ever European triumph in 2012 and even the earlier UCL final loss in 2008.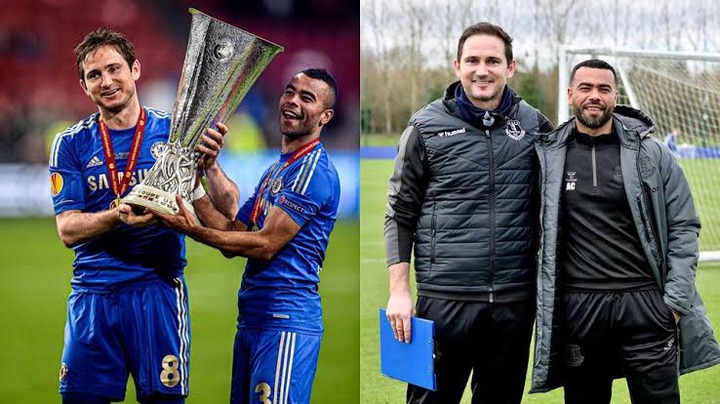 Lampard and Cole were more than teammates. They were friends. So, in January of 2019, when Lampard, who was now manager at Derby County, put a call through to Ashley to come over and help strengthen his squad, the legendary defender could not say no. He played with the championship team from January till the end of the season, and then announced his retirement from football in August.
Xavi (Santi Carzola)
Santi never played for Barcelona. But he was a Spain international, and that was where he and Xavi were teammates. The pair won back to back Euros with Spain in 2008 and 2012, and represented the country many more times together. So, Xavi knew first hand the amount of talent the former Arsenal man possesses. That's why when he had the chance to sign him in summer 2020, he didn't waste any time at all.
How is Russia and Ukraine's war affecting football – READ.
Xavi, who was head coach at Al Sadd, a Qatari club, at the time, signed Santi in July 2020, and in no time, Carzola proved it was not just a sentimental decision, but also a wise one. He scored in his debut and scored 2 more goals only 4 days later. In total, he has scored 14 goals in just 22 appearances for the club. Unfortunately, though, Xavi ruined the reunion when he left Al Sadd to join Barcelona in November 2021. But at least, we got to see Xavi manage his former teammate for more than a year. Santi Carzola, on the other hand, still plays for Al Sadd, and is apparently still loving his time there.
Wayne Rooney (Ravel Morrison)
Surely, you know Wayne Rooney, but we will forgive you if you don't know Ravel Morrison. The latter is an England-born Jamaican international, who currently plays for Derby County, the club which Rooney currently manages. Morrison was a Manchester United player between 2010 and 2012, and although he didn't play any game for the senior team, he and Rooney were still teammates during that period.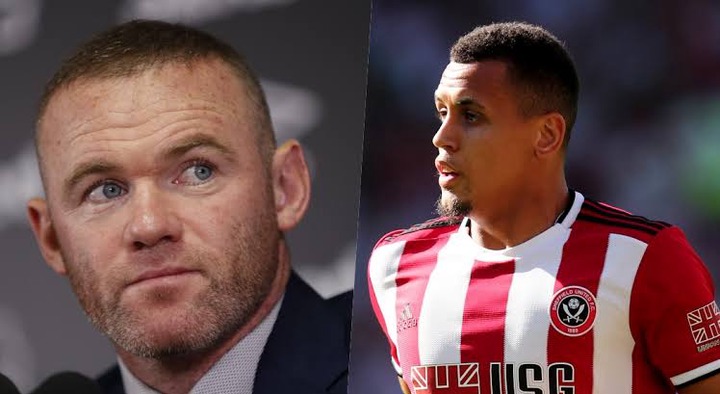 The Derby County manager said back then that Morrison was very brilliant in training, so when he had the opportunity to sign him, he didn't hesitate. He was already convinced about the player and his talent. Rooney signed Ravel Morrison in summer 2021 and he has played 20 games for Derby so far.
Ole Gunnar Solskjaer (Cristiano)
Ole Gunnar Solskjaer signed Cristiano Ronaldo a few months before he lost his job as United coach. And for those few months, we saw the two former teammates reunite in the same club where they played together for 4 years during CR7's first spell at the club.
Visit Newsblenda.com for more updates.
Thierry Henry (Fabregas)
Henry was Monaco head coach for just 3 months, and during that short period, he made sure that he brought over a player he enjoyed playing with during his Arsenal days. The French legend signed Cesc Fabregas from Chelsea in January of 2019. And if you thought that the Ole-Ronaldo reunion was short lived, check this one out. Henry signed Fabregas on the 11th of January, 2019, and just 13 days later, on the 24th, he was sacked by the club. It may have just been 2 weeks, but surely, it counts.
Diego Simeone (Fernando Torres)
Diego Simeone and Fernando Torres both had two spells at Atletico Madrid during their playing careers. Torres' first spell, which was between 2001 and 2007, coincided with Simeone's second spell, which was between 2003 and 2005. So, when Torres was coming back for his second spell at the Spanish club in 2015, he was signed by his former teammate, Diego Simeone, who was now coach of the team they both played for. Well, Torres now manages Atletico's under-19 side. So, will we be seeing him go on to get a senior team job and perhaps sign a former teammate himself? Time will tell.
Xavi (Dani Alves)
Dani Alves just rejoined the club where he enjoyed the most success in his entire career. But this time, his coach is a player he played with for 7 years: Xavi Hernandez. On the 6th of November, 2021, Xavi was appointed as Barcelona coach. And just 6 days later, the club announced an agreement in principle to sign their former right back, Dani Alves. This is a reunion that many fans are really excited about because these two played for many years together, and obviously have a very good relationship.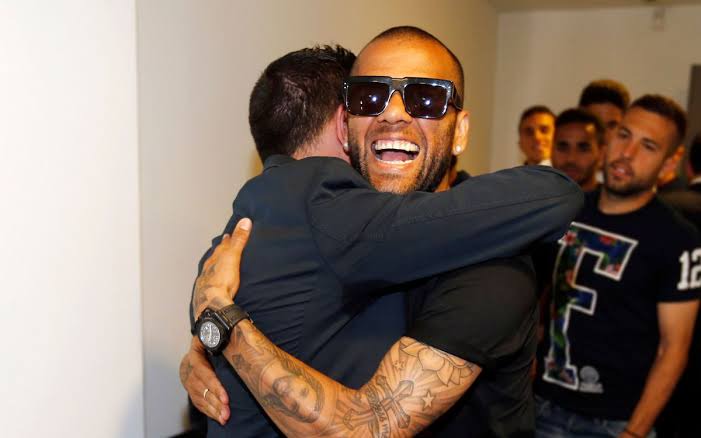 But could it perhaps get even better for the Barcelona faithfuls? With Messi's contract with PSG ending next year, will the Catalan club be able to pull off a Camp Nou return for the 7-time Ballon d'Or winner? If that happens, that will perhaps be the most iconic player-manager reunion in the history of football. Let us know in the comments which manager you would like to see sign one of his former teammates.