Male professional footballers are some of the highest paid people in the world and so they're usually able to afford very comfortable and even luxurious lifestyles. But most of these footballers didn't have it that way while growing up. In fact, some of them had periods where they didn't have money to afford food and had to ask people for help.
In this article, we bring you six players who used to beg for food.
Portugal and Manchester United forward Cristiano Ronaldo
Ronaldo is currently one of the richest footballers and he revealed that he eats six meals every day, but this wasn't always the case for him. Growing up in the city of Madeira in Portugal, Ronaldo had to share a small bedroom with his three siblings and his family barely had enough to survive and so he had to go hungry sometimes. His struggles continued even when he made the move to Sporting Lisbon away from his family.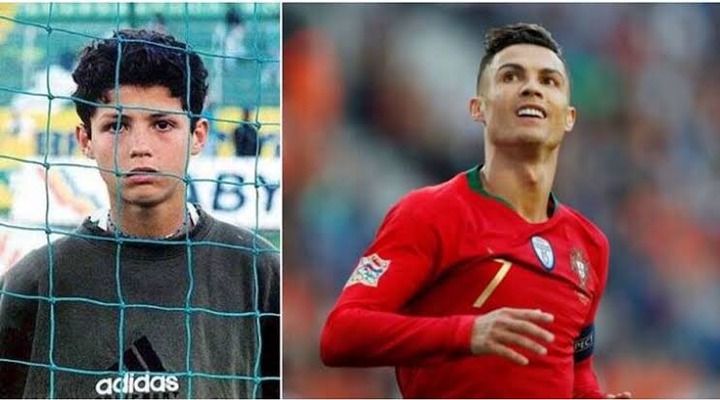 In an interview in 2019, he revealed how his early days in Lisbon was a very hard period in his life as he had nothing to eat on certain days and frequently had to go with his friends to ask for food at night from a restaurant outside the stadium. He usually got the help he wanted as he was usually handed free left over hamburgers at night by three women working at the restaurant. He also revealed that he wanted a chance to meet with the women once again and have dinner with them.
It's interesting to note however that a few weeks after the interview, a woman came forward with claims that she was one of the workers who used to hand him burgers but those claims were never really substantiated and it's still unclear whether Ronaldo ever got his wish of being reunited with the three women.
Louis Nani
While growing up in Lisbon with eight siblings, life wasn't particularly easy for the former Manchester United winger. It all became even worse when his father abandoned them, leaving his mother alone to cater for him and his eight siblings and prompting them to move into a single bedroom house which they all had to share. She also had difficulty providing food for them and frequently they would go hungry.
After a bit of convincing by his older brother, Nani began to go beg for food in the areas where rich people lived and they were fortunate enough to get help in the form of food and also money. It also held them to make a few new friends. He eventually started playing football at the local level and occasionally got food and money from the local coaches before he was spotted by Sporting Lisbon who signed him up in 2003.
Former manchester United defender Patrice Evra
After having a brilliant career in which he won multiple league and cup titles, you wouldn't be wrong to describe this Frenchman as one of the greatest left-backs of his generation. In an interview in 2020 following his retirement, Evra opened up about his struggles while growing up as a homeless kid on the streets of Paris before the start of his rise to stardom.
He also revealed how he had to stand in front of shops to plead for money to buy food. Sometimes he was lucky, other times not so much. On days when he wasn't able to get money, he would go see his elder brother who was working at a restaurant and his brother would then have to give up his own food. He however had no regrets as he noted that the experience gave him the strength which helped him through his football career.
Taiwo Awonyi
The Union Berlin man revealed how tough it was growing up as he was born into a poor family and sometimes had to ask people on the streets for food to eat. The limited resources didn't stop him from chasing his passion for football though as he sometimes went to play football even on an empty stomach. He also learned to sew – a skill which enabled him to patch up his only football boots using discarded ones he found.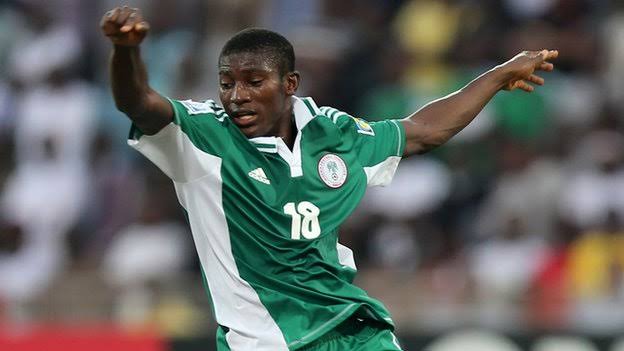 He also recounted how he used the money meant for his University entrance exams to purchase a form for an academy instead and while it may have seemed like a weird decision to many at the time, it ultimately proved to be the turning point in his life. Guess it's a good thing that risks do pay off sometimes.
Related: 9 famous footballers who smoke in real life.
Alexis Sanchez
Born in Tocopilla in Chile, the former Arsenal and Barcelona winger had a pretty difficult life for virtually all of his childhood due to the fact that his father abandoned his family when he was a baby leaving his mother to take care of him and his three siblings all by herself. Despite working multiple jobs, she was still unable to make ends meet and so as early as the age of six, Sanchez started washing cars in the neighborhood to support his family.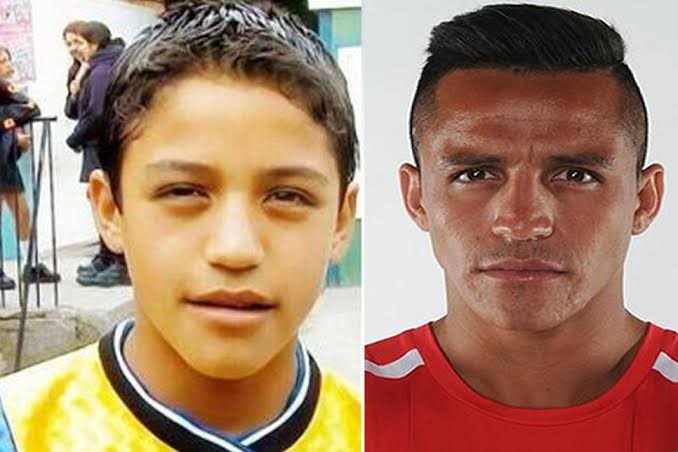 A few years later, he was adopted by his uncle who also didn't own very much but wanted to take some pressure off his mother. Given the financial condition of his adopted father, Sanchez had to take up menial jobs and also performed street acrobatics to earn some more cash, but sometimes it still wasn't enough and he had to resort to begging for food. He was eventually able to raise money to pay his fees at a football academy and thus began his rise to fame.
Despite his fame, he still remembers to give back to the little town that made him and has been involved in charity works and football development there and in his honour they built a statue of him winning on and off the pitch. Not bad if you ask me.
Former Liverpool and French centre-back Mamadou Sakho
At the age of 13 Sakho lost his father and had to take up the responsibility of providing for his family. In an interview, he talked about his painful experiences while growing up in Paris and how they made him experience what it felt to be cold and hungry and how he used to ask people for food.
On one of those days, he asked a woman on the street for help and in response she tightly clutched her bags in a manner which suggested that she thought he was a thief. That particular event was the most memorable and on that day he vowed to be successful and help people in the future. He's currently involved in just doing that as he built an orphanage in his father's hometown in Senegal and also involved in charity.
He now hopes to do more in his quest to always give back to the society by helping those who have little. So far he's able to achieve that and he's hoping many others currently with similar harsh experiences will grow to become some of our future football stars.