In any transfer window, stories of players moves are always the biggest in the entire world of football. While some of these stories are just basic transfer stories, some are shocking, and some others are just straight up funny and sometimes unbelievable. In this article, we will be looking at 6 transfer stories that will always make you laugh. Let's get right to it.
Arsenal's bid for Suarez
Everything about Arsenal's move for Luis Suarez in 2013 will always make us laugh. You remember it, don't you? The one where Arsenal submitted a bid of €40.1 million to bring Suarez over to the Emirates. Anyway, in case you didn't know, here's a back story. This is the reason behind that ridiculous bid Arsenal made about a decade ago.
So, of course, Arsenal wanted Suarez, and considering they had just secured a Champions League spot for the following season, and Liverpool had not, they felt they had enough to motivate the Uruguayan to move over to London. And they did indeed. Apparently, Arsenal had reached an agreement with Suarez and his agent.
All that was left was for Liverpool to come along. But then, Suarez's agent informed Arsenal of the €40 million release clause in the striker's contract. A clause which was later found out to have never existed. So, to check if the whole release clause thing was actually real, Arsenal then decided to bid €40.1 million. So, if the clause existed, naturally, that should have been enough for Liverpool to release their star man. But it didn't exist, so Liverpool kept Suarez for an extra season.
But in response to a bid that even Arsene Wenger himself admitted was ludicrous, John W Henry, Liverpool's owner, asked mockingly via his twitter account: "What do you think they're smoking over there at Emirates?" Everything about this transfer that didn't happen is really funny. But Suarez wasn't laughing at the time. He was ready to join Arsenal and he was mad at the club and the manager that they stopped it from happening.
But well, look how that turned out for him. We're sure, if he could go back in time, he wouldn't have changed anything about that really funny transfer story.
I don't do trials
This is another funny transfer story that involves a former Barcelona striker and Arsenal. Arsenal have come close to signing almost every big name in football, and Zlatan Ibrahimovic is one of them. This was way back in 2001. Arsene Wenger was interested in young Zlatan Ibrahimovic who was plying his trade in Sweden at the time. Zlatan did not mind making the move to London at the time, but problem arose when the French manager asked the striker to come for a trial.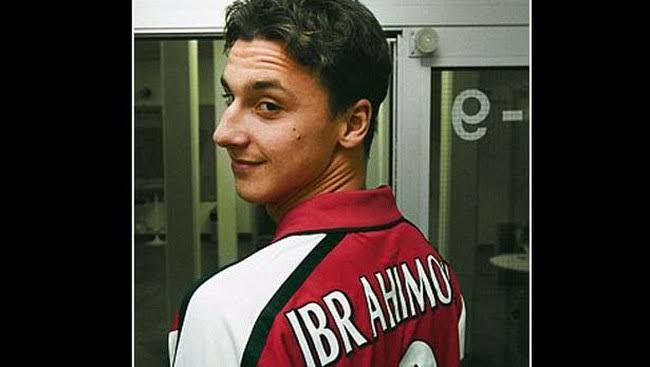 Ibrahimovic may have been young, but his ego was definitely mature. In response to Wenger's invitation for a trial, the Swede, who was advised by the technical director at Malmo, said: "I don't do trials! Either you take me or not. I'm not here to waste time." Typical of Zlatan Ibrahimovic, isn't it?It's even funnier when you imagine the smirk the 40-year-old must have had on his face when he made that statement.
Robinho: City or Chelsea?
Brazilian sensation, Robinho, was set to join Chelsea from Real Madrid in 2008. He thought all was done. In fact, Chelsea themselves had already put up pictures of a jersey with the Brazilian's name on their website. But thanks to some premium deadline day last minute twist, the Brazilian was headed to Manchester instead of London, the exact same day that Manchester City was bought by Abu Dhabi United Group.
Prior to that day, Robinho had talked a lot about his desire to play for Chelsea. He was so prepared to join Chelsea that, after his move to Man City had been completed, here was what he said to a reporter: "On the last day, Chelsea made a great proposal and I accepted." The reporter then helped him out, "You mean Manchester, right?". Then he corrected himself "Yeah, Manchester, sorry!" And in a pretty poetic turn of events, Robinho ended up scoring his first goal in the Premier League in his first game for Manchester City against Chelsea!
West Ham sign Tevez and Mascherano
In 2006, West Ham shocked the world by signing a pair of Argentinian players from Brazilian club, Corinthians. The entire deal was hush-hush and very surprising for the entire world of football. Anyway, it was later revealed that West Ham did not actually own these players. Tevez and Mascherano were owned by third parties, Global Soccer Agencies and Mystere Services. Third-party ownership was later banned in 2015 by FIFA. But Mascherano's transfer story got even more interesting.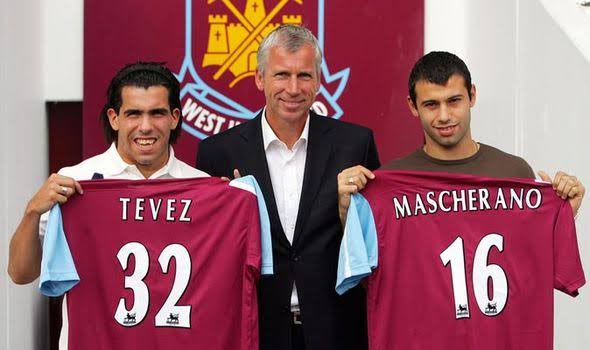 In January of 2007, Liverpool approached FIFA with a request to take Mascherano on loan, as things weren't really working out for him in London. And if you're wondering why they had to send a request to the football governing body, it is because of the FIFA rule which states that a player cannot play for more than 2 clubs between 1st of July and 30th of June the next year. And Mascherano had already played for Corinthians and West Ham within that time.
Well, FIFA approved the request on the last day of January, but the Premier League did not give their own approval until February. In March, FIFA announced that West Ham broke some rules, and in April, they were fined £5.5 million.
Willian to Chelsea
We remember Willian being a faithful Chelsea servant for many years. But how many of you remember what happened just before he became a Chelsea player? Willian rose to fame at Ukrainian club, Shakhtar Donetsk, and had become the target of the biggest clubs in Europe, particularly in England. But he moved to Anzi in Russia for a brief spell in 2013.
In the summer of 2013, English clubs were ready to pounce. Liverpool were the first to poach. Brendan Rodgers, who was the Reds manager at the time, publicly said he wanted Willian and that he fit his style. The Brazilian midfielder even came to England for face-to-face negotiations. But before they knew it, Spurs swooped in and took over. According to Rodgers, the London club offered more money, and snatched the talented midfielder from them.
Read: Shocking reasons why Guardiola may never win the Champions League again.
Tottenham were in the driving seat and the deal was nearly done. He had even already completed his medicals at the club, and all that was left was final paperwork. He was set to be a Tottenham Hotspur player. But Roman Abramovic had other ideas. Rumor has it that he called the owner of Anzi, Suleyman Kerimov, who was friends and compatriots with Roman, and told him to sell Willian to Chelsea instead. And before we know it, the Brazilian attacking midfielder was signing for a London club that wasn't Spurs.
As you would expect, Daniel Levy, the Tottenham owner was pissed! And Jose Mourinho, a man he would go on to hire later in the future, rubbed salt on his wounds by mockingly thanking Spurs for the medicals, making a statement about it being best when the medicals are done in secret.
Volcanic eruptions stop Lewandowski's Blackburn move
Lewandowski was supposed to make a move to Blackburn Rovers in 2010 when volcanic eruptions in Iceland stopped the move. Lewandowski was still a young striker in Poland when Sam Allardyce expressed interest in him. Both parties talked, and the Polish forward just wanted to come to Blackburn, meet the manager, do a tour of the stadium, before he put pen to paper.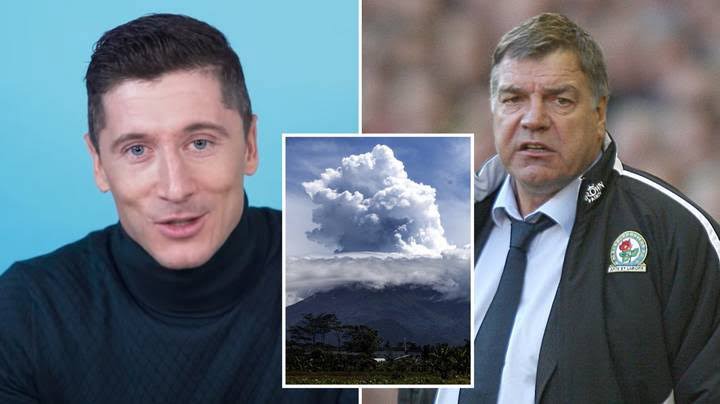 The flight from Poland to England was already booked, but the day came and they couldn't take off. Volcanic eruptions in Iceland stopped air travel throughout Europe for that entire week. And before Big Sam and Blackburn knew it, he had already been snatched by Borussia Dortmund. This was later confirmed by Robert himself.
Source: Newsblenda.com