After that magical moment from Mbappé that won PSG their UCL round of 16 first leg, the owners of the club just knew they had to do absolutely anything to keep the world cup winner at the club. Mbappé's contract with PSG will be expiring in a matter of months and everything seems to be pointing towards him leaving to Real Madrid for free in the summer. But to convince him to stay, PSG have offered Mbappé a contract which is rumoured to be pretty close to £1 million per week.
If that's true, then that is the biggest contract offer in the entire history of football and by some distance too. That has now inspired us to look at other really huge contracts over the decades. Here are the 10 players who have had the biggest contract offers in footballing history.
Johnny Haynes
Back in the 50s and the years before then, there was a limit to how much a football player could be paid. It fluctuated from time to time, but there was always a wage cap well until 1961 when maximum wage was scrapped thanks to Jimmy Hill – the then professional footballers association president. That then led us to see the first ever £100 contract offer in English football history. Johnny Haynes of Fulham who was the captain of the England national team at the time was the first player to be paid £100 pounds per week.
Peter Shilton
After the wage cap was removed in 1961, it didn't take long for players to start getting more buoyant contract offers. Not up to 20 years later, we saw the first ever player to receive upwards of a thousand pounds per week in wages. Peter Shilton, former England and Nottingham Forest goalkeeper was offered £1200 per week back in 1979.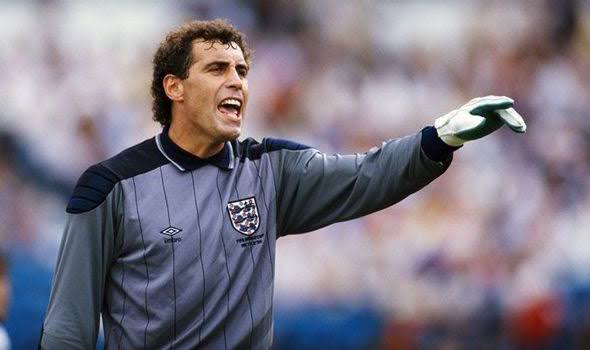 Without a doubt, he was the highest paid player in the land thanks to that contract and you can't say he didn't deserve it. The former Three Lions goalie till today still holds the record for most clean sheets in world cup history as well as the most official appearances in competitive games in the history of football.
Chris Sutton
In subsequent years, footballers wages started to grow in geometric proportions. In 1994, Blackburn Rovers signed Chris Sutton from Norwich City for £5 million and that made him the most expensive player in English football history. Not only was he made the most expensive player, he was also made the highest paid player with his earnings going up to £10k per week, once the move was finalized.
Sol Campbell
At the turn of the century, things expectedly took a different turn financially in the world of football. In 2001, we saw Sol Campbell demand to be paid a hundred thousand pounds every week in order to join Arsenal from Spurs. Remember that this same man turned down a very lucrative contract offer from Spurs that same year.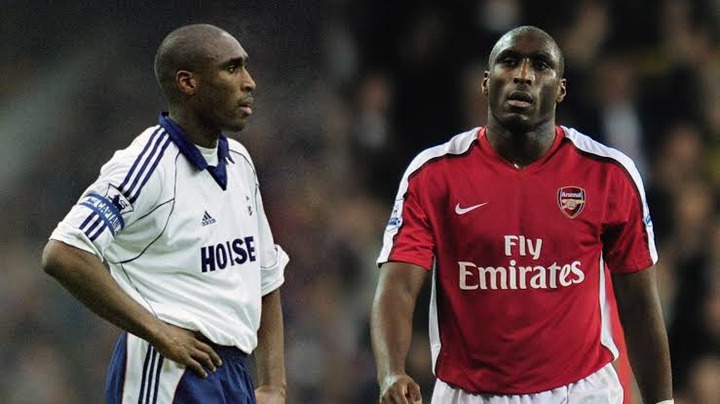 The North London club was ready to make their star man the highest paid player in their history, but he had his sights set on European football. So he turned it down and then just a matter of years later, we began to see more players earn 100k and more a week in the Premier League. Gerard got that from Liverpool, Shevchenko and Terry also got over 100k from Chelsea while Robinho got close to 200k from City in the 2000s. But before the decade was over someone in europe crossed the 200k per week mark.
Cristiano Ronaldo
When Cristiano Ronaldo made that famous move from Manchester United to Real Madrid in 2009, he not only became the most expensive player in the world, he was presented with an insane contract which saw him earn €11 million per year. When broken down, that was over £200k every week. Might we also add that Ronaldo's contract also contained a €1 billion buyout clause. Absolutely insane isn't it?
670,000 People Watched As Cristiano Ronaldo Baths Live On Instagram (VIDEO).
But while Cristiano was leaving United for Real Madrid, his teammate was leaving to go join the noisy neighbours and boy did those noisy neighbors pay!
Carlos Tevez
Immediately after Sheikh Mansour took over ownership of Manchester City in 2008, he was ready to spend any amount to build a formidable team and he wasted absolutely no time to do that. Having signed Robinho the exact date the takeover happened paying him close to 200k per week, Manchester City snatched Carlos Tevez from Manchester United in 2009 and immediately made him the highest paid player in the world. During his time at City, he earned £250k per week (a quarter of a million every week). That was absolutely insane!
Gareth Bale
A few moments ago, we talked about how Real Madrid broke the world transfer record to get CR7. If you remember, they went and broke that world record again to bring Bale over in 2013. In addition to surpassing the €100 million mark to buy him. They also gave him a contract offer which saw him earn a staggering £300k pounds per week. Of course that number has since increased. No wonder the Welshman is not interested in leaving the Spanish club. We'd do the same if we were running that crazy sum every week.
Neymar Jr
Neymar is currently the most expensive player in the history of football and of course that didn't come without huge weekly earnings. The Brazilian currently earns close to half a million euros every week which currently puts him at number three on the list of the highest paid football stars on the globe.
Kylian Mbappé
Like we said at the beginning of the article, rumours have it and Mbappé has been offered an amount that is between £500k and a million pounds by PSG in a bid to keep him at the club. Now we don't know how true this is but this is PSG. We know they can afford to pay that amount to a player they deem to be very important anyway. We don't know the exact amount but there seems to be a possibility that the Parisian club does not mind making the French wonder kid the highest paid player in the club and in the world.
Visit Newsblenda.com for more updates.
Do you think Mbappé will take up that offer and overtake the number one player on the list? Let us know in the comments.
Lionel Messi
When Messi shockingly left Barcelona in the summer of 2021, PSG who had shown interest in him beforehand immediately sent him an offer that he just could not resist. The French giants got him for free but considering they are currently paying the highest amount earned by any footballer in the world, was he really free? The Argentina national team captain was offered a contract worth €729k every week and that sits in very comfortably at the top of the list of the highest earning footballers in the world.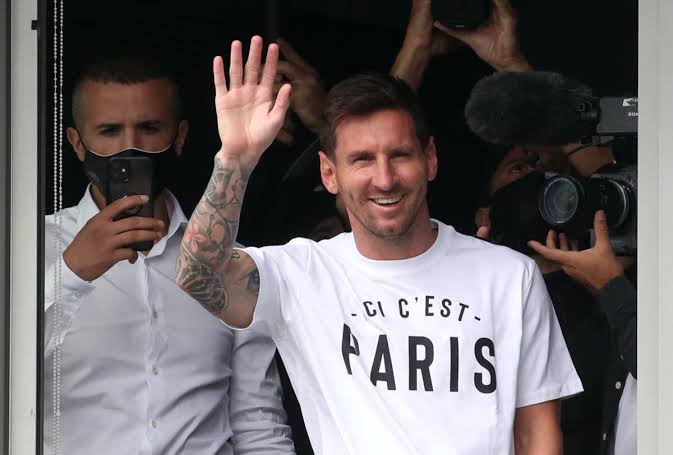 Anyway did you notice that our top three are all PSG players? Now our question to you is this, do you think that PSG have got returns on their really huge investments so far? If your answer is no, do you think they will sometime in the near future? Let us know your thoughts in the comments.